Intro
We are influencers and brand affiliates.  This post contains affiliate links, most which go to Amazon and are Geo-Affiliate links to nearest Amazon store.
Being a gamer is expensive, I know I have probably paid for a house with all the money I have put into PC's since I was 13…. a ton of money.  Even though I have put so much in and looking back, it hurts to see how much I have but I know it will just be a love affair that will continue.  When I started, I didn't have much money and back in those days,… it didn't matter because nothing was affordable on an IBM 5150, but it's a bit different today.  Gamers today have a choice of going to an integrated solution on the CPU all the way up to a down payment on a car with the top of the line GPU.   Just above the integrated solution we have the Sapphire Radeon NITRO RX460OC 4GB 11257-02-20G, a budget card…. Wait wait, don't go, you might be surprised.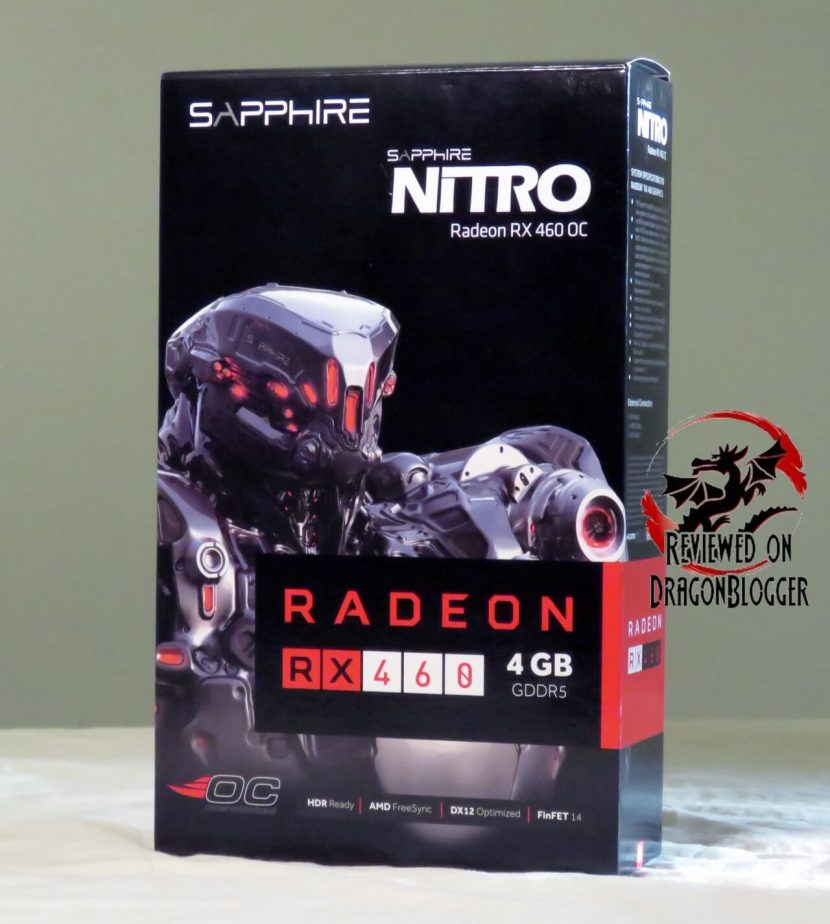 I will slowly work you into this review, but please be patient.  Let me start you off with the Spec's.
Spec's and Features
Engine Clock: 1175Mhz

Boost Engine Clock: 1250 (Seems to always run at this speed though)

4096MB GDDR5 128-bit RAM

1750Mhz

7000Mhz Effective Memory Frequency

Compute Shaders: 2304
Supports Crossfire
3 Output Maximum

1 x DVI-D
1 x HDMI 2.0b
1 x Display Port 1.4

Resolutions Supported

DVD-D
HDMI 2.0b
Display Port
Supported API's:

OpenGL 4.5
OpenCL 2.0
DirectX 12
Shader Model 5.0
Vulkan API

Supported Features

CrossFire
FreeSync Technology
AMD Eyefinity
Dual Bios
AMD Liquid VR Technology
AMD Virtual Super Resolution (VSR)
AMD TrueAudio Next Technology
AMD Xconnect Ready
DirecX 12 Optimized
Radeon VR ready Premium
HDR Ready
Frame Rate Target Control
NITRO Fan Check

Dual X-Fans
Two Ball Bearing

NITRO Quick Connect System
Dual-X Cooling
NITRO Boost
Black Diamond Choke 4

Power Consumption: 150Watts
System Requirements

400Watt Power Supply
1 x 6 Pin AUX Power Connector (Yes, only 1)
Windows 10, 8.1, 8 or 7

Form Factor

Length: 8.70in
Width: 4.84in
Depth: 1.49in
Lots of stuff there, I know, but let's get into an unboxing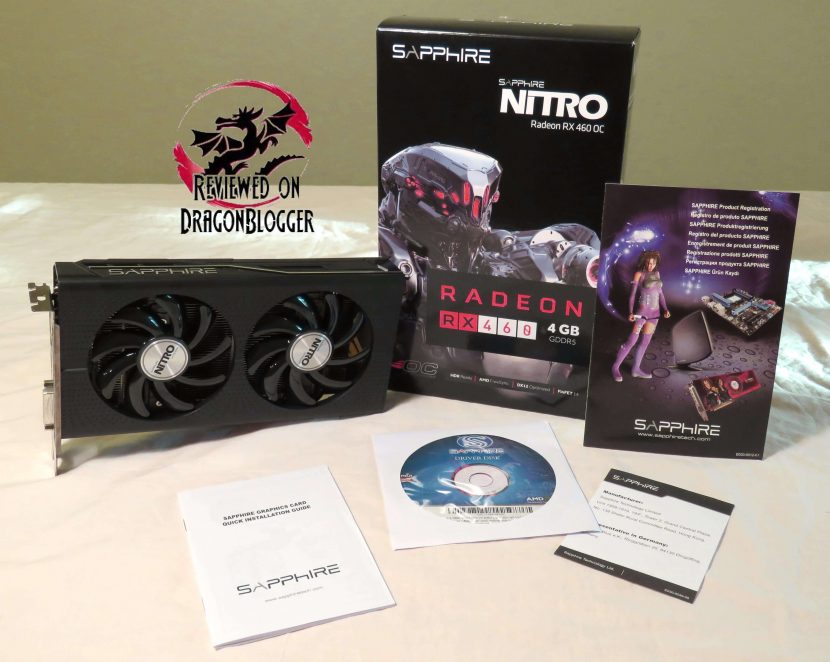 You can connect up to 3 monitors to this little guy,… it is a budget GPU.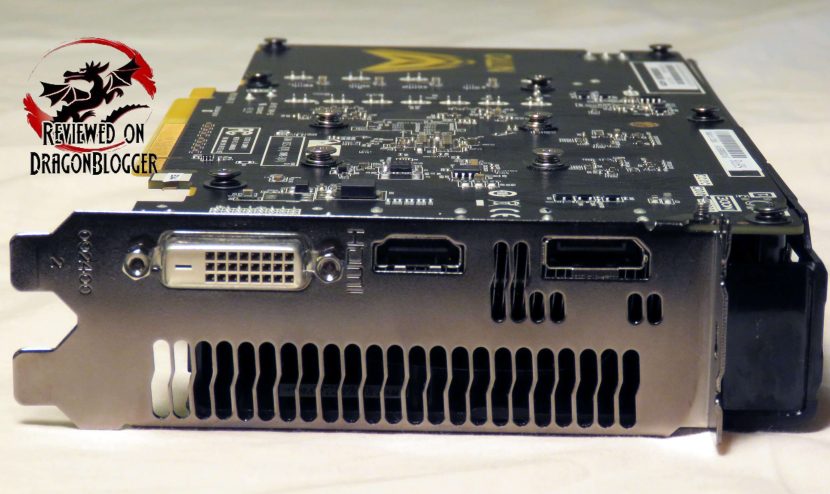 You can attach an HDMI capable monitor, Display Port capable monitor or even a DVI-D capable monitor.  Chances are, no matter what monitor you have you can connect to this video card.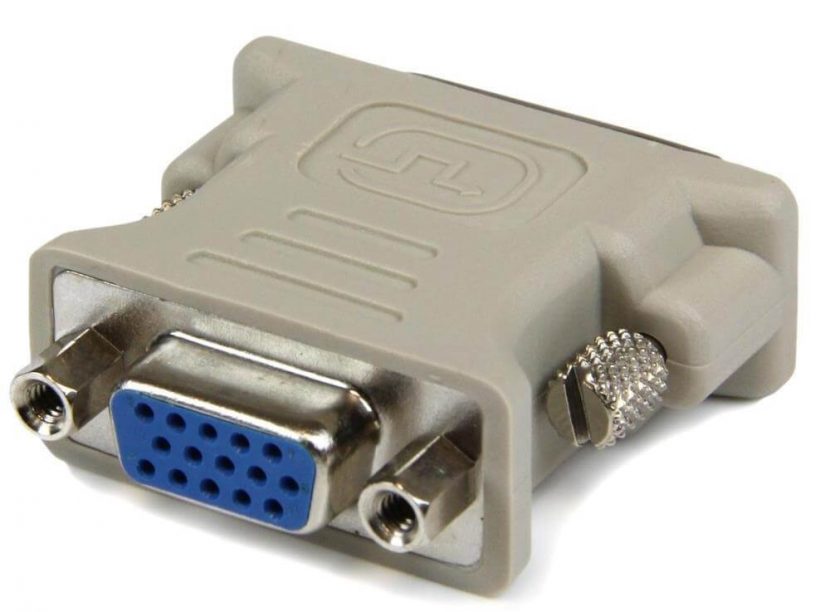 And if you still had VGA, you might need to get an adapter like the one above.  Sadly these cards do not bring any adapters, but it might raise the price a bit if they did.  Remember, it does not include one.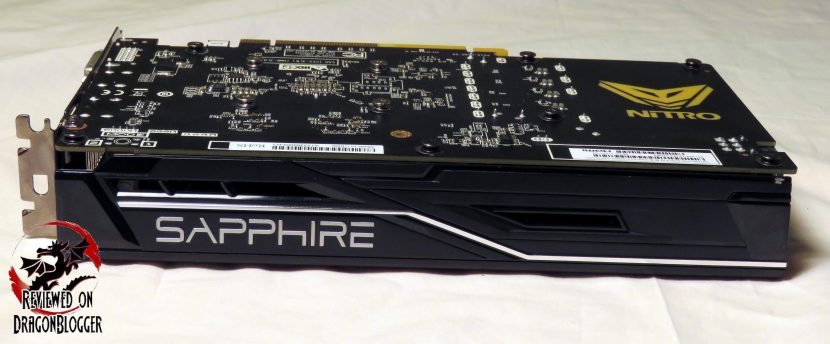 It has a basic no frills design, but it's meant to be inside your PC so you may not look at it much.  Once I install this into the system, I will show you the NITRO logo and how it glows.  Let's keep exploring this card.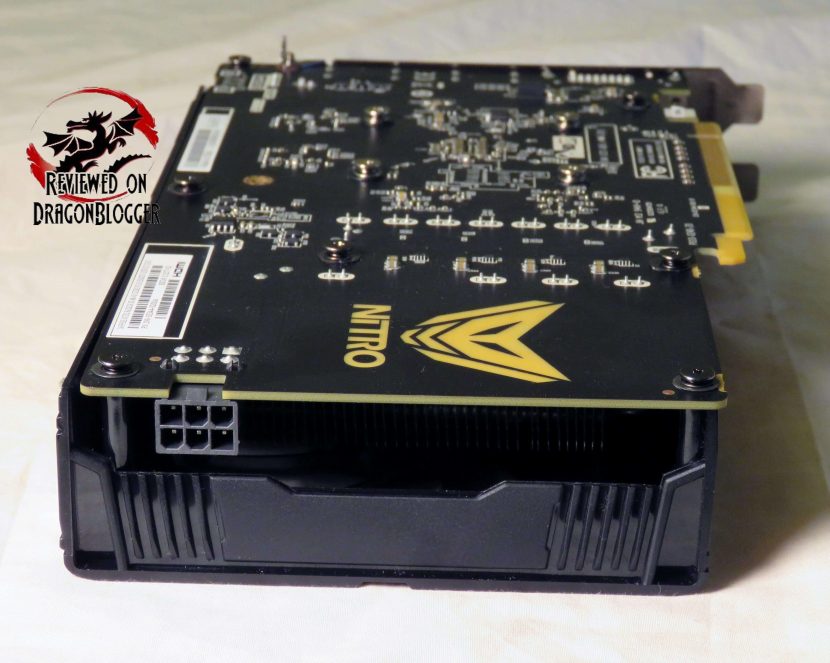 Along the back of the card, we find the single PCI-e connection, and it is only a 6Pin.  This video card only requires a 450Watt power supply, keeping in line with the budget theme.
Along the bottom of the card, it's pretty basic.  We can see that Sapphire has an open air design here, allowing the heat to blow onto the board.  We can also see that they have employed a dual heatpipe design to keep everything cool.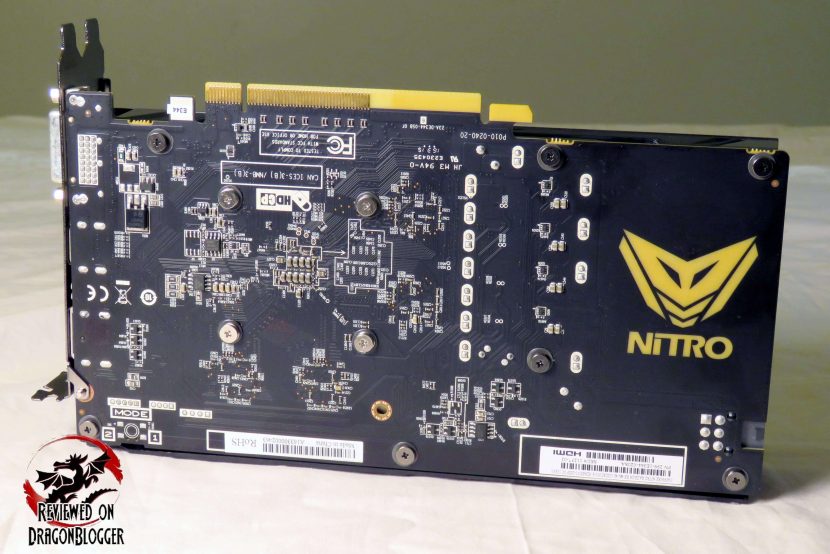 This is a budget card, so it does not have a backplate, but it does have a nice NITRO logo… it has a bit of a purpose of which I will show you a little later.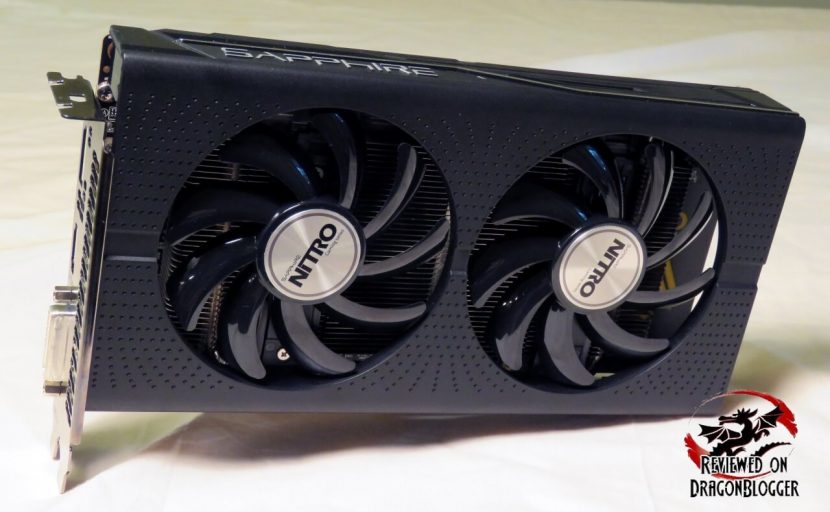 And finally, back to the top of the card, a basic looking card, but we know it will keep cool with those 2 fans.
OK, I want to get into some performance testing, so I am going to go ahead and install it.  I recorded a video to show you how to do it, check it out on the next chapter.
We are influencers and brand affiliates.  This post contains affiliate links, most which go to Amazon and are Geo-Affiliate links to nearest Amazon store.
I have spent many years in the PC boutique name space as Product Development Engineer for Alienware and later Dell through Alienware's acquisition and finally Velocity Micro. During these years I spent my time developing new configurations, products and technologies with companies such as AMD, Asus, Intel, Microsoft, NVIDIA and more. The Arts, Gaming, New & Old technologies drive my interests and passion. Now as my day job, I am an IT Manager but doing reviews on my time and my dime.