The best search engine depends on what you are going to be using it for. Some people, especially schoolchildren and students, will primarily use a search engine for its web results while others are more interested in images, maps, videos or news.
Google is the best-known search engine and the one most people turn to when they need to find something out. As well as its basic web search, Google's tabs also include Images, News, Books (with limited excerpts from a huge number of books), Videos and Maps (including the very handy Street View function).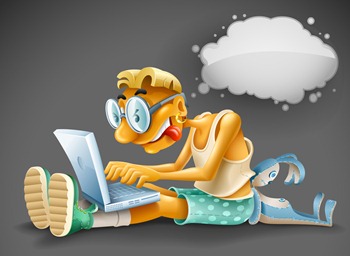 Ask.com – formerly known as Ask Jeeves – is one of the longest standing search engines in the history of the internet. Ask.com was been created in 1996 – the same year that Google was launched – and took its name from Jeeves, Bertie Wooster's butler in the Jeeves and Wooster books by English author P. G. Wodehouse. The way in which results are grouped together is one of the outstanding features of Ask.com. Some people find that this makes it easier to use than its competitors like Google, Yahoo! or Bing.
Bing is the latest search engine to be launched, unveiled by Microsoft in the summer of 2009. Bing is in some ways a continuation of a number of other Microsoft products including Live Search, Windows Live Search and MSN Search and is basically an attempt by Microsoft to overtake Google as the world's number one search engine. It is picking up a lot of users attracted by functions such as 'wiki' suggestions, 'visual search', and 'related searches'. Some people also find that Bing is quicker than Google, especially when it comes to its web search function rather than Google Images, Maps, News and Books which are still the market leaders in their respective fields by some distance. Even though Bing hasn't overtaken – or really seriously challenged – Google, it still has lots of interesting features and is worth having a look at if you're looking for an alternative search engine.
Yahoo! is along with Google and Ask.com one of the longest established search engines on the internet, having been launched back in 1995. As well as a search engine (Yahoo! Search), Yahoo! also includes listings (Yahoo! Directory), Yahoo! Mail, Yahoo! News, Yahoo! Groups, Yahoo! Answers, advertising, maps, video sharing, fantasy sports and social media. With more than seven hundred million people using it every month, the Yahoo website is one of the most visited in the world.
I'm a Generalist Researcher working on a Theory of Reality, Horticulturist, Blogger, Natural Systems Analyst and Amateur Architect