We are influencers and brand affiliates.  This post contains affiliate links, most which go to Amazon and are Geo-Affiliate links to nearest Amazon store.
New technologies keep influencing the way we work and behave, but only a handful has such a tremendous impact as Virtual Reality (VR). VR is not only the future of online gaming but also a feature that threatens to change the way we live our lives.
It influences everything from business to leisure time activities, so it's fair to say that VR is one of the most important phenomena of the 21st century. But how exactly does it affect us? Do you know any of its real-world applications?
If you don't know the answers to these questions, keep reading as we are about to show you how VR apps can change our everyday lives.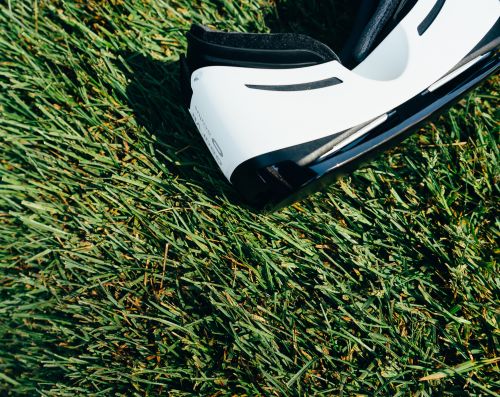 VR: Definition, Stats, and Benefits
Before we start discussing the most interesting use-cases, we need to answer a simple question: What is VR? By definition, VR refers to computer-generated environments that are designed to simulate a person's physical presence in a specific environment that is designed to feel real.
Although the new form of technology is still in the early stages of adoption and deployment, many reports already prove its worldwide popularity:
VR obviously has a lot of fans already, but what makes the technology so popular among users of all generations? Jake Gardner, a VR expert at ZipJob, says that the secret lies in practical benefits of VR apps:
It creates realistic experiences with little or no risk at all.
It enables remote actions.
It cuts operational costs by preventing time and budget waste.
It improves engagement and learning.
It makes leisure time activities funnier and more entertaining.
It makes decision-making easier.
6 Use-Cases of VR in Real-Life Situations
You've seen the basics, but now it is time to focus on real-world VR examples. Without further ado, let's check out six interesting use-cases.
VR-powered movies
People all over the world enjoy watching movies, but VR takes the pleasure to another level because it makes the audience feel like taking part in the whole project. VR makes it a first-hand experience in which viewers are able to see and feel the artificial ambient around them. Besides that, you are likely to see something new every time you watch, thanks to the fact that you can look all around you while watching.
Traveling and space exploration
Another valuable application of VR in everyday life comes in the form of 3D traveling and space exploration. For instance, a tourist agency can give customers the chance to explore targeted destinations before actually visiting.
It's a big privilege for modern travelers who want to make sure they've made the right choice. Such a benefit is possible thanks to VR apps such as Google Earth VR or Discovery VR. However, the options are almost limitless since NASA also offers users to walk through space in the VR lab.
Surgeries
Is there anything more risky and demanding than teaching young doctors to perform surgeries? Today, VR gadgets allow medical students to exercise and go through extensive and realistic training sessions before joining real surgery teams.
For example, Cleveland Clinic is using VR scenarios to teach cardiac surgery residents on how to maintain ideal performance under the pressure of OR crises. This is not only the best way to learn one or two operations but also the opportunity to see the surgery from multiple viewpoints.
That way, doctors can understand the feelings and behavior of each member of the team and figure out how to improve the process accordingly.
Virtual communication
Long-distance communication is far from being a novelty, but VR makes it even more convenient. Instead of wasting time and money visiting faraway places, you can now attend virtual meetings and get the job done incredibly quickly.
Take UK Essay and Assignment Geek as an example. The two content creation agencies employ only the most talented writers, but they cannot afford to organize job interviews all over the globe. That's why they use VR devices to stay in touch with their top candidates and discuss job details. Of course, the same solution can be applied to every other type of business out there.
Product testing
There is one more extremely valuable thing you can do with VR apps and that is product testing. As the number of online shoppers just keeps growing, eCommerce stores can take advantage of it by introducing VR product trials.
One of the most famous examples comes from IKEA, a furniture retailer that used Augmented Reality for its mobile app. With this tool, a customer can easily test products and determine whether it fits the interior or not.
Learn history
History courses have always been boring for most students because they couldn't really imagine ancient events, people, and stories. VR lessons take a completely different approach by enabling students to actually see all the major battles, politicians, philosophers, and many more.
Michael Jacobsen, a VR analyst at A-Writer, says entire courses will change thanks to the new technology: "Instead of telling students about Socrates, Napoleon, or Hitler, you will be able to show them and create unforgettable experiences for your pupils."
Conclusion
Most people know that VR is a super-cool concept that strongly impacts online gaming, but they do not understand that this technology leaves a huge mark well beyond the borders of the gaming sphere. It turns out that VR is so much more powerful than anyone could even imagine, so it's up to us to exploit all of its numerous advantages.
In this post, we showed you six practical ways of how VR apps could change our everyday lives. Have you ever thought about any of these solutions? Did you ever test VR apps in real-world situations? Feel free to leave a comment – it's an amazing topic and we would love to hear your opinion about it!
About the Author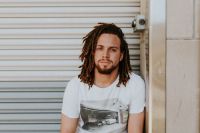 Michael Gorman is a tech addict and a content creator at the top essay writing services such as My Assignment Help Australia and ResumeWriters. He is the best person to talk to if you ever need someone to write my essay cheap. Michael is a passionate blogger, but he is also a father of two lovely kids and an amateur long-distance runner.
We are influencers and brand affiliates.  This post contains affiliate links, most which go to Amazon and are Geo-Affiliate links to nearest Amazon store.
This is the Dragon Blogger Guest Bloggers account for author's who want to submit articles and only have credit in the post instead of having to manage their own WordPress profile.