Looking for a high-performance robot vacuum cleaner to clean your house without needing to spend money on an employee?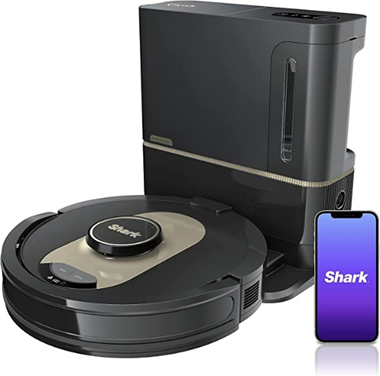 Dust is something you can't hide in the house; it is so unpleasant to see a dirty and neglected house. The dust found in our homes not only gives it a bad appearance but is the source of a large number of bacteria that could be potentially dangerous to human health. Dust is often linked to respiratory diseases, so it's important to start getting rid of it. You may think that cleaning the house is something strenuous and boring, which is not true, since you can do it with your family, but you do not always have the time. You could hire an employee, but that can be expensive in the long run, so you need to look for alternatives that allow you to save money in the long run. A traditional vacuum cleaner is a good idea, but it could take a long time to complete the basic cleaning, so you may need something more "modern". The robot vacuum cleaner is surely one of the best ways to get rid of dust and dirt.
The robot vacuum cleaner allows you to save time and money. This cleaning team does the hard work, so it is able to work automatically, this way it quietly cleans the floor of your room, bathroom, kitchen, and more. The price may seem a bit high, but keep in mind that you are buying a state-of-the-art product that will allow you to save time and money in the long run.
One of the best options to consider is the Shark AV2501AE robot vacuum cleaner. This robot vacuum cleaner is all you need to clean your home in a faster and easier way. No more back pain, no more frustrations, this robot vacuum cleaner will do the job for you. Without a doubt an ideal purchase for the home or to give to a loved one. Next, discover the most interesting features of this product.
Features of the Shark AV2501AE robot vacuum cleaner
The Shark AV2501AE is the dream that every mom would like to have, it is practically an employee who works for free at any time. The main feature of this robot vacuum cleaner is how easy it is to set it up, you will simply have to download the Shark application to visualize in real-time the location of the robot. Another of the most incredible features of this robot vacuum cleaner is the 360-degree sensors that will allow the robot to move around the house without worrying about accidents or crashes against the wall or any object. You might think that a robot can't do the cleaning efficiently, but the Shark AV2501AE is capable of sucking up to 99.97% of the dust, which guarantees a complete cleaning of your home. The usage time is up to 2 hours, which should be enough to complete the cleaning, but if that doesn't happen, the robot will automatically return to its charging station (included) and charge on its own, then keep working to finish the cleaning. The robot vacuum cleaner's storage is large enough to store up to 60 days of dust, so you won't have to clean the robot every day. This robot vacuum cleaner works on most floors and carpets, so you will not have to worry about jams, it is also capable of collecting pet hairs. Finally, you should know that this robot vacuum cleaner has different modes of use, so depending on the situation you can choose more or less power.
You can buy this item here: Amazon.com: Shark AV2501AE AI Robot Vacuum with XL HEPA Self-Empty Base, Bagless, 60-Day Capacity, LIDAR Navigation, Perfect for Pet Hair, Compatible with Alexa, Wi-Fi Connected, Carpet & Hard Floor, Black
My name is Joel! I love to read, I go to university like most people my age.
In my free time I usually train boxing, I love music, I also know how to play the guitar and the harmonica.