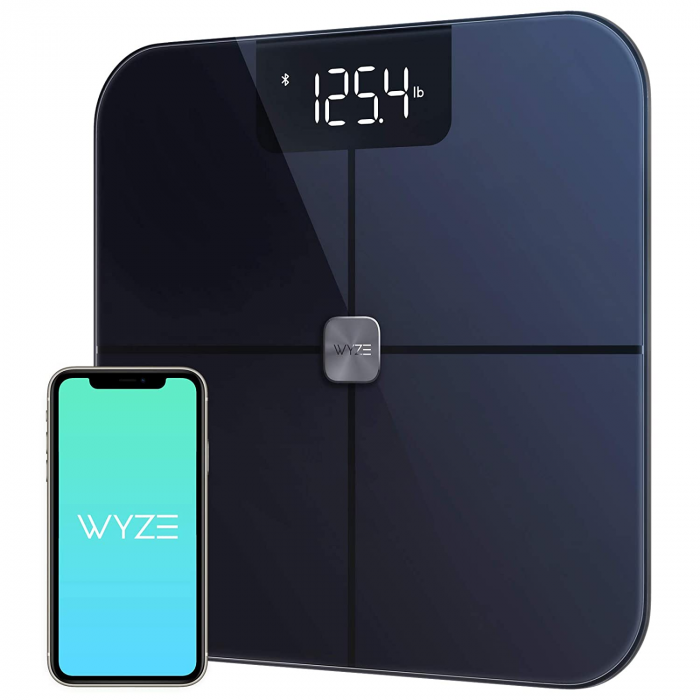 Do you need an accurate scale to know your weight?
A scale is surely the worst enemy of many, but it is important to have one at home. The scale allows you to know its weight and provide extra data. It is a way to stay at a good weight and serves as a reference in case you need to know the number of pounds you need to lose or gain. For many athletes, it is essential to have a body scale to avoid gaining many pounds of weight. If you want to start doing exercises surely you would like to have a precise and good quality scale. Remember that gaining or losing weight can be a slow process and requires discipline, but the effort will be worth it. You probably need to know more accurately your body fat and you probably want to acquire a smart scale that will provide you with detailed extra data. We will talk about the most outstanding features of the WYZE Smart Scale.
Features of WYZE Smart Scale
The WYZE Smart Scale is an amazing smart scale available at a low price. The WYZE scale provides extra data using intelligent and accurate algorithms. Your weight will be accurate. It is a scale with many positive reviews. In addition to asking for your weight, it provides extra data such as body fat, water weight, and more than 8 additional data. To get the most detailed data you will need to download the WYZE app available for iOS and Android devices. The WYZE app works with Bluetooth. A feature of this scale is how easy it is to use, just turn it on and it will show its weight immediately. This scale uses intelligence and is able to recognize people, simply register users using the application and detect the person automatically when you step on the scale. You can use some third-party apps (Apple Health, Google Fit, and a few others). Although this scale provides extra data in addition to weight using intelligent algorithms, these should be taken as approximate, if you need accurate data, you should use professional medical equipment. Another interesting feature is that you will also be able to know the weight of your pet thanks. If you need to know the weight of your pet simply adjust the application its weight and then climb next to your pet, the scale will give the exact weight. It is common for weighing your pets to be a headache this tilt will help you easily weigh your pet. Overall it is a good quality scale that offers a one-year warranty. If you need an accurate scale of good quality and available at a price surely this is the best, you can find.
Advantages
The WYZE scale provides extra data that helps to know more than simple weight. It is easy to use and easy to understand. You can configure the application so that multiple users can use it. It is a scale available at an affordable price.
Disadvantages
It's not a serious problem, but unfortunately, it will only work with some third-party apps. The extra data are estimated and based on algorithms if you need to know the information about your weight in more detail and accuracy you should use medical tools.
You can buy this item here: Amazon.com: WYZE Smart Scale, Body Fat Scale, Wireless Digital Bathroom Scale for Body Weight, BMI, Body Fat Percentage Tracker, Heart Rate Monitor, Body Composition Analyzer, App, Bluetooth, 400 lb Black : Health & Household
My name is Joel! I love to read, I go to university like most people my age.
In my free time I usually train boxing, I love music, I also know how to play the guitar and the harmonica.