We are influencers and brand affiliates.  This post contains affiliate links, most which go to Amazon and are Geo-Affiliate links to nearest Amazon store.
Starting a small business is an exciting experience, whether you've done it a million times before or you're just getting started. Then again, it can also be a very trying experience. There are a lot of moving parts and things can get chaotic if you aren't careful. Each small business runs a little differently and has a different set of challenges. But there are a few aspects that never change. And one of the most obvious aspects are questions regarding advertising and branding.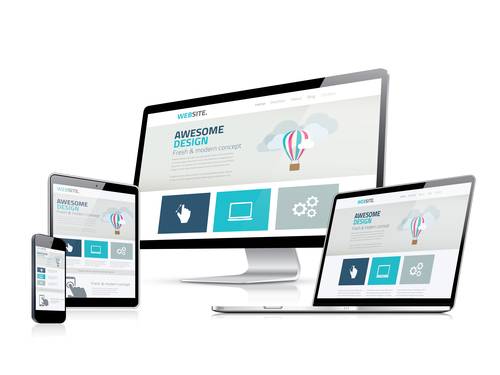 Dragging Your Feet?
Some people get their business up and running only to decide that they don't need a website or don't want to bother with paying someone to build it for them. Maybe they don't think they'll need a website to attract customers or maybe they're just not tech-savvy enough to consider the possibility of making one themselves. Whatever the reason, a small business that doesn't have a website is missing an easy and inexpensive way to solidify their brand, provide information for potential clients, and network with customers and other businesses.
Having a site for your business is not only useful in helping people find you, it also makes your business look more professional. Nowadays there are small businesses that only exist on the internet. So, to leave an entire medium untapped and unbranded while others are harnessing its full power shows a lack of foresight.
Customers and clients who are interested in your business will expect the ability to contact you via a website. Or, at the very least, they'll look for a site to learn more about your company. Building a site for your small business should be factored into your start-up costs. It shouldn't be an afterthought.
Common Concerns
Are you concerned about pricing? Have you looked into having someone build a site for you? Are you considering leveraging a do-it-yourself strategy?
There are lots of options for small business website builders that can be employed, without putting you over budget. The primary goal of your small business website should be to educate customers. As your business grows, you will likely add new features to your site. This could include videos, interactive slideshows or even a blog. Don't worry if you can't tackle all these options right away. Give yourself time to evolve if you need to. What's important is having something for people to access that lets them know what you do and how to reach you.
SEO (search engine optimization) is another reason for having a site. This is how new customers may find you; by searching for specific services on the internet. Having a site with certain keywords will help your business get noticed and have it show up in searches. If you use a website builder to invent your site, make sure you add the right terms for SEO. Any company providing a DIY website builder should have add-ons or baked-in tools to assist you.
If you offer something that could be considered a specialty or a rarity, don't neglect that in the SEO. It's oftentimes that more unusual, or specific, matches will get you a new customer.
However you build or plan to build your site is up to you. What's important is that you have a website. Not only for the professional look, but also to get yourself new customers as well as connect with other businesses. Without a real site for your small business, you're missing a swath of people who are out looking for your service and just can't find you.
We are influencers and brand affiliates.  This post contains affiliate links, most which go to Amazon and are Geo-Affiliate links to nearest Amazon store.
I am interested in all things technology, especially automation, robotics and tech that helps change how society will live in the future.