We are influencers and brand affiliates.  This post contains affiliate links, most which go to Amazon and are Geo-Affiliate links to nearest Amazon store.
Men love technology – from sports cars to power tools to electronic gadgets. The sleek, shiny feel of something new offers a unique thrill, suggest play and entertainment, and elevate status. Most importantly, gadgets combine all these perks with functionality and practicality. This is why technology is finding its way even into men's fashion. In this article, we'll take a look at how technology has made classic pieces of accessory – and the man wearing it – smarter.
Smart pens
That fountain pen on display in the pocket of your suit jacket? Now you can upgrade to two kinds of pens: a tactical pen or a smart pen. A tactical pen has ink for writing and signing those cheques and is also equipped with handy tools. A smart pen, meanwhile, is a gadget that allows you to send your notes straight to your devices, scan lines of text for you, and/or record audio, sometimes in accordance with the text you write.
Smart and hybrid watches – Including your Fossil discount code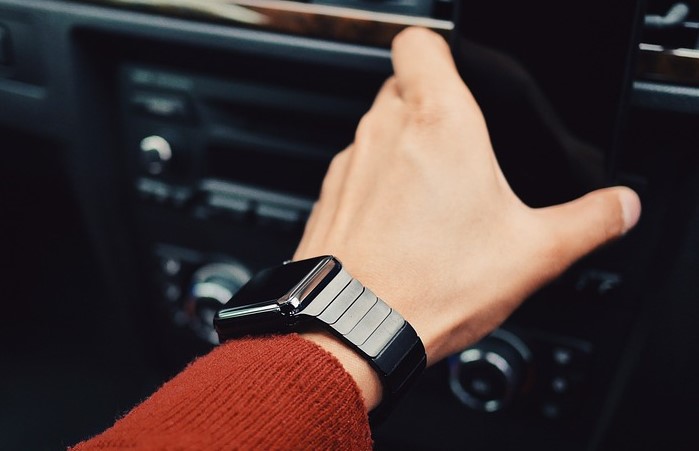 A timepiece on your wrist speaks class and sophistication – and smart watches are no different. Smart watches are designed to be paired with phones and thus offer several similar functions. These include notifications for apps, social media, email, calendar, and text messages, as well as the ability to control music, track activity, manage your digital wallet, and utilize a GPS navigation system. The Gen 5 Carlyle HR Smoke watch from Fossil has all these and more: a full color touch screen display, with a stylish stainless steel wristband that can be paired excellently with any outfit; extended storage of up to 8 GB; an increased battery life of more than 24 hours due to its multiple day modes and ambient lighting sensor; and it is swim-proof, able to tolerate water pressure up to 3 ATM. Most importantly, it is compatible with both iPhones and Android phones.
If you prefer the classic look of a timepiece but enjoy extra technological features, Fossil also features hybrid smart watches. You can get your discount coupon at https://buykers.com/uk/coupons/fossil.
Smart wallets
Likewise, there is also a variety of smart wallets on the market. Smart wallets boast of genuine leather and are designed to be slim even while having several pockets to contain multiple cards. A minimum feature is RFID blocking, which protects sensors everywhere from reading sensitive data off cards. Other wallets also have a tracker or distance alarm, just in case you lose it or forget about it. Some even have a GPS, built-in power bank to charge your other gadgets, capability for Wi-Fi hotspots, and a thief detection camera.
Smart briefcase
A briefcase gives the impression of a man refined, whenever and wherever. But a smart briefcase takes elegance and utility to another level. A few models of briefcases are available on the market with the one or more of the following features: scratch-proof and waterproof design, a fingerprint lock and/or Kensington lock, GPS tracking, external and internal chargers, app reminders and notifications, a wireless speaker and storage, and intrinsic lighting.
Your first buy – with your Fossil Discount Code
With these smart accessories, technology and fashion can combine in a classy, modern man. If you need to have your first buy, choose a Fossil smart watch. It is affordable, makes a statement, and practical. Later, you can shop for your preferred smart pen, wallet and briefcase – and who knows? In the future, maybe there will be smart glasses and cufflinks!
We are influencers and brand affiliates.  This post contains affiliate links, most which go to Amazon and are Geo-Affiliate links to nearest Amazon store.
I am interested in all things technology, especially automation, robotics and tech that helps change how society will live in the future.