Everyone knows that a piece of jewelry that embraces the wrist is called a bracelet. Bracelets enhance the beauty of a slender hands by giving an exotic look and every woman loves to show off this ornament dangling from her wrist. Bracelets in the modern day are made of a variety of materials such as precious metals like gold, platinum, silver, white gold and palladium. There are different types of bracelets such as slap bracelets, charm bracelets, tennis bracelets, sports bracelets, etc.
But we are starting to see more technology in bracelets as we saw in smart watches.
TECHNOLOGY IN BRACELETS
Smart bracelets tend to have overlapping fucntionality with smart watches but tend to be thinner and more stylish.  Most don't deal with apps and keep things more for simplicity like strictly showing the time, date and tracking steps and health data.  Others will also display texts and who is calling much like a smart watch will as well.
You can even find a smart bracelet that tucks away Bluetooth earbuds inside this tech bracelet know as the T89.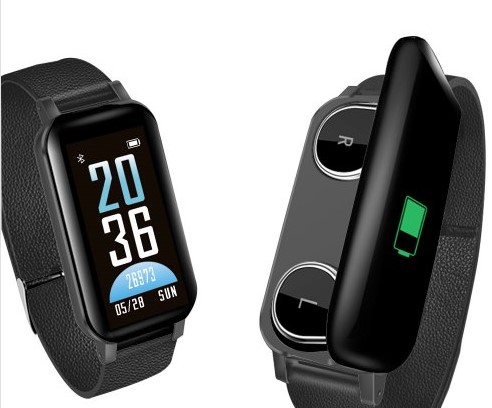 An excellent piece of jewellery can definitely bring out the best in our outfit. In addition to this, todays accessories are capable of much more. With the help of cutting-edge technology, jewellers are fulfilling this crucial need by coming up with jewelleries that not only look nice but also serve a purpose. One of those things are smart bracelets. Smart bracelets come with the feature of connecting them with handheld devices allowing you to perform various activities from tracking your heart rate, steps, etc. to picking up a phone call.
DIAMOND BRACELETS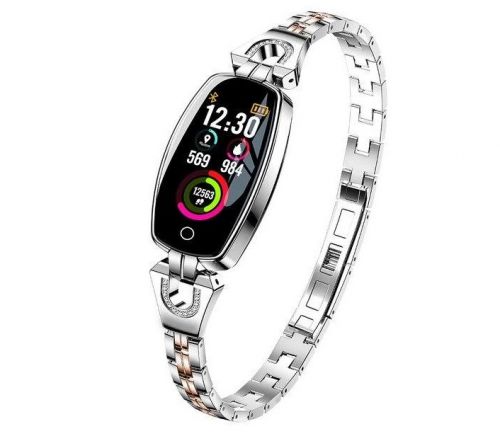 To the most beautiful women, an exquisite diamond bracelet on her wrist adds to her beauty even more. Diamonds are precious and classic as the diamond bracelets surely stand out in a crowd. The design, style and the cut of the stone are the ones which make diamond bracelets very special.  You can find some smart bracelets with diamonds around the bezel and such but these tend to be more like smart watches than smart bracelets in style design.
A number of diamond bracelets can be bought online through various sources that provide wide variety of options of diamond bracelet designs with price and everyone can have an updated fashion looks by flaunting these gorgeous looking bracelets. Having a diamond smart bracelet can be a great choice as it serves multiple purposes such as uncovering meaningful insights on your heart by using most advanced heart rate sensors and algorithms. They can help in knowing how many calories you're really burning.
Exotic Smart Bracelets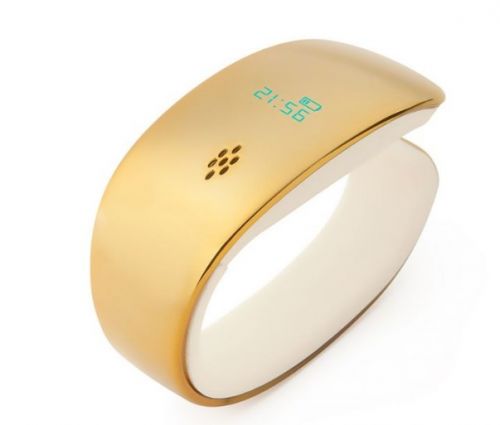 You want to impress someone with a futuristic yet elegant smart bracelet, then you can look for exotic designs where the display seems to show up right on the band itself as if it has no screen.  Want more dangle on your smart bracelet, then you can look at ladies charm bracelets as well though you may have to get a smart bracelet that is rubberized and jury rig your own charms on it in some cases.  Sure, it is easy to find a charm bracelet that contains charms like little hearts, fairies, angels, crosses etc. signify something important in the person's life, this charm bracelet embraces the wrist and enhances the beauty of a women's hand. charm bracelets being quite trendy among the women these days, they come with personalized charms in it.  You can even find charm bracelets that are geek, retro and more.
Some of the best designs for ladies charm bracelets are as follows,
* The Caveman Charm Bracelet: These ladies charm bracelets come within sterling silver and are given three different pendants. They are given to promising something very crucial to your beloved.
* Angel Wing Charm Bracelet: Angels are defined as guardian spirits and hereby these ladies charm bracelets symbolize love, protection and spirituality.
Key Charm Bracelet, Tree Life Charm Bracelet, North Star Charm Bracelet and Flower Charm Bracelet are some of the other beautiful ladies charm bracelets though finding some that are smart bracelets as well may not be so easy.
Regardless of the style of smart bracelet, it should be able to perform numerous functions that can be beneficial to the wearer. A smart bracelet can have functions including Alarm Clock, Blood Oxygen Monitor, Call Reminder, Calories Burned Estimator, Camera Remote Control, Date, Distance Recording, Incoming Calls Display, Heart Rate Monitor, Message Notification, Message Management, App Notifications, Pedometer, Sedentary reminder, Sleep management, and of course step counting.
So when it comes to smart bracelets do you prefer plain silicone band ones, or do you look for something a little fancier?
I am interested in all things technology, especially automation, robotics and tech that helps change how society will live in the future.