We are influencers and brand affiliates.  This post contains affiliate links, most which go to Amazon and are Geo-Affiliate links to nearest Amazon store.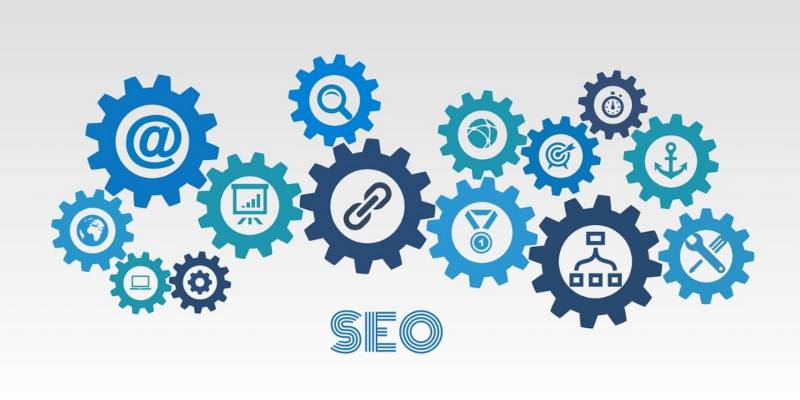 While the internet has been pretty successful at breaking down geographical boundaries, which has allowed us to purchase goods from all over the world and have them delivered right to our doorstep, quite a few Google and Bing searches still involve local business. For example, you have probably looked for a good Italian restaurant in your town at some point, or a hardware store. This means that you need to pay attention to your local SEO, especially if you are running a business which a physical storefront, since it is one of the best ways of attracting local customers.
Once you have done it, you will rank higher inside the search engine results which contain location keywords. However, local SEO might seem a bit more complicated than your normal SEO, which is why we have put together a comprehensive guide on how to improve your search engine rankings by using local SEO.
Before we get on to actual tips, we need to take a look at which factors contribute to better local ranking. The three most important ones are:
On-page signals – this is probably the most essential ingredient, because it contains NAP (Name, Address, Phone number) of your business, in addition to your keywords and DA (Domain Authority) of your website/blog.
Links – nearly as important as on-page signals are the links from other resources to your website. You can influence this by improving the way you choose your anchor text and selecting high-quality authority website for which you can write a guest post.
Google My Business – these are huge not only when it comes to global, but also when it comes to your local search ranking. Inserting keyword in the title and updating your business category can help you improve this factor.
Now, let's get on to how you can actually boost your local SEO.
Claim Your Google My Business Listing
With your global SEO, you would just research keywords and work on getting as many links as possible, and then you wait for Google to take care of the rest. However, with your local SEO, you need to get in touch with Google My Business and claim your page there. They will send you a verification code for you to enter. Keep in mind that your business won't be verified immediately, since the process can take up to two weeks.
Also, according to James Starkey, who is an SEO expert for SuperiorPapers, you need to get your NAP absolutely right, select the appropriate category for your business, and put together a summary of your business that will engage potential visitors. Some high-resolution images of your store also help, as well as some actual customer testimonials.
Make Sure Your Contact Info Is the Same All Across the Web
We've already mentioned the importance of NAP for your local ranking. Make sure that it's consistent not just throughout all the pages on your website or blog (Contact Us, About Us, as well as info you place inside the header/footer), but also on all other online resources, such as Facebook, Instagram, Trip Advisor, Yelp, and Google My Business.
Different Pages for Different Locations
If you have stores in several different locations, instead of lumping all your storefronts on the same page, create a different one for each. Of course, that means that there is more work to be done, but since we are talking about local SEO here, each location needs to be represented. Every new site or subdomain you create should have as much unique content as possible that is specific to that location. You can also use it to reflect the difference between different stores, for example. For every city, location, or store, feature different user reviews.
Ask Your Customers to Leave a Testimonial
While we are on the subject of user reviews and testimonials, make sure to ask them to leave reviews on reputable websites such as Yelp, Google My Business, or Trip Advisor. Google appreciates authentic user-generated content that is relevant to your business, and therefore can boost your ranking. The more reviews, the better, but make sure not to have your customers post too many at the same time, because Google might interpret it as suspicious activity and rank your business lower.
Insert Location Keywords into Content and Meta Data
Since you are trying to boost your local SEO, it would be a wise idea to include the location of your store (city, state) in the meta title, as well as meta description, because users will find it more relevant and click on the search result. Also, try and insert the location inside the actual content, as well as some of the subheadings, as long as it's natural. On top of that, don't neglect to include the name of your city inside the alt text for images on your website.
Include Your Location on All Your Social Media Profiles
Regardless of who your target audience is, they are most likely to be found on social media, and especially on Facebook, Instagram, Twitter, and Pinterest. That means yet another opportunity to include your contact information and your localized content, and reach as many people as you can. Again, make sure the contact info is consistent with the information on all other online outlets.
Conclusion
Improving your local SEO and your search rankings takes a bit of time and effort, but it's always worth the trouble. You will be surprised when a lot more people turn up at your stores once you have implemented all the tips we shared in this article. Good luck!
About the Author:
Joan Selby is a content marketer, a writer at Writerzone.net and a blogger; a graduate of California Institute of the Arts and a fancy-shoe lover; a writer by day and reader by night, giving a creative touch to everything. Find her on Twitter and Facebook.
We are influencers and brand affiliates.  This post contains affiliate links, most which go to Amazon and are Geo-Affiliate links to nearest Amazon store.
This is the Dragon Blogger Guest Bloggers account for author's who want to submit articles and only have credit in the post instead of having to manage their own WordPress profile.