I was testing out a new product review service called Tomoson and they paired me with SMARTPHONEAIDES so that I could review their 5.1A 3 Port USB Car Charger, I have reviewed many car chargers before so this was both a review of a product I was quite familiar with but also a test to see how this brand awareness service works as well.
First and Unboxing Video and discussion about the SMARTPHONEAIDES 5.1A 3 Port USB Car Charger
Then I can just let you know that it works, I used it for several hours and charged 2 devices at first (iPad 2 and iPhone 5s) later I plugged in an HTC One Remix into the 3rd slot and all 3 devices were charging at the same time.  They charged for quite a while while driving and the adapter itself did not get hot, which I have had some get very warm to the touch before.  The compact size, 3 port capacity make this an ideal portable car USB charger if you need to charge several USB devices at the same time, though the 2.0A isn't ideal for charging tablets, so it really has 1 true tablet charging port and 2 Smartphone ports, but the Kindle Fire HDX will charge fine in the 2.0A port just slower than the 2.1A output port.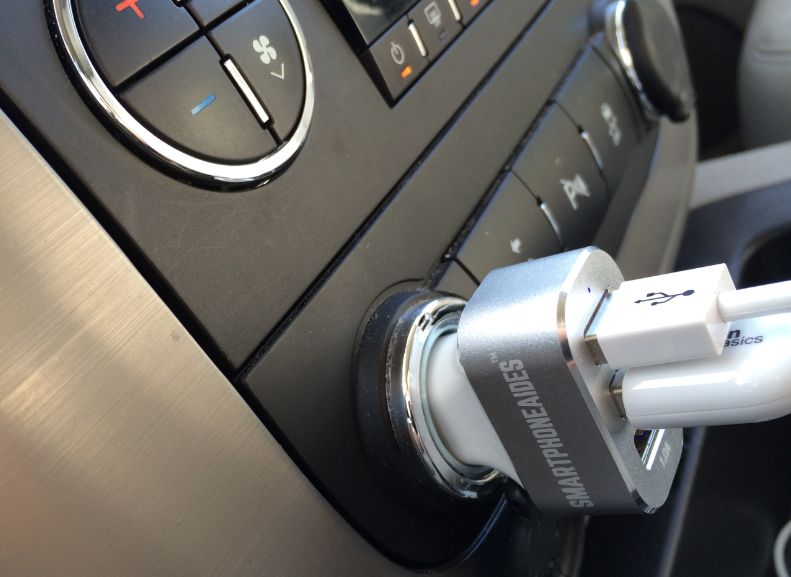 Overall for the price you get 3 usable and fully functional USB charging output ports in a very small form factor that is not obtrusive, the product met all my expectations in the review, and the only room for improvement would be if they could have squeezed out 2 full 2.1A output ports.
Disclaimer: Tomoson partnered us with SMARTPHONEAIDES and provided us a 3 Port USB Car Charger, so that we could do a thorough and accurate review. All opinions are 100% mine and mine alone.