We are influencers and brand affiliates.  This post contains affiliate links, most which go to Amazon and are Geo-Affiliate links to nearest Amazon store.
If you're a person with multiple computers and software, you've probably dealt with the frustrating experience of trying to move your files off your iPhone to your PC. They're not compatible software and it can be clunky at best. Trying to get your files, photos, audiobooks, contacts, music, or messages transferred sometimes doesn't even work at all. If you want to learn how to transfer files from iPhone to computer, we're going to talk about the Dr.Fone Phone Manager (iOS) that will help you get this done with ease.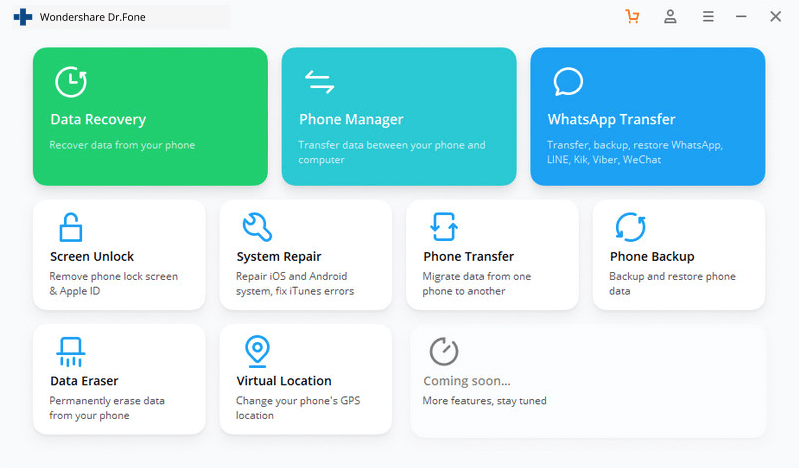 How to use the Dr.Phone software
When you head to their home page, you can see that there is a free download for windows and PC, depending on which one you are currently using or need it for. This software also gives you the ability to transfer your medium-sized files between iTunes and Android. After you download the software, you'll be met with an intuitive guide that help you through each step of the process so you don't lose your files or make a mistake during the transferring process.
All you need to do is follow the steps inside the app, which will let you select the right steps and actions you want to take. Whether you're moving files, messages, or anything else to your iPhone or to your PC and vice-versa, the steps are simple.

What it works with
The software for the Dr.Fone program works on both Mac and PC, but it also works with all the iPhone versions, including the XS/Xr versions as well. On top of that, it also works with iPad, iPod touch models, and iOS 12. That way, you can be sure to get your files off of your device no matter what type of product you own.
What you could use it for
After you download the software, it will guide you through how to use it. Before you start the transfer, it's recommended to create a backup of all of your data just to ensure there are no files that get lost or corrupted in the transfer. There are a ton of reasons you could need to get your information off of your iPhone and onto your PC.
Some reasons include:
If you wanted to transfer your iPhone music to your computer, you normally have to do a ton of steps to get it off of one device and onto the other. With Dr.Fone, it cuts out a ton of unnecessary steps and makes the process simple.
With this need, you simply click on device you've plugged in and the commands will open for your options. If you were transferring music from you iPhone to your PC, you would simply click on the "Music" tab which will take you to a page where you can select which songs you want to transfer over.
You will go through a similar process for each of the other types of media you want to transfer over.
If you want to move over a ton of different forms of media, on the home page you can simply click "Transfer device media to iTunes" which will scan your phone where you can select the media you want to bring over.
What else you can use Dr.Fone for
On top of all of those options, you can also use the Dr.Fone software to backup your iPhone files to keep them safe. Some other things you can do:
Backup WhatsApp messages
Unlock your screen
Migrate your old data to a new phone
Fix system problems
Permanently erase data from your phone
We are influencers and brand affiliates.  This post contains affiliate links, most which go to Amazon and are Geo-Affiliate links to nearest Amazon store.
Jackie is a writer out of Denver, Colorado with a never-ending passion for good TV shows, gadgets, and old-school video games.
Compensation Area of Interest I've been writing articles online for over 8 years, but I'd like to start getting into the review world. I love, love, love TV shows and gadgets.