This is the age of modern technology and internet networking. Casino games have also come across a long way since the time they had first hit the mainstream. Now there are several online casinos ruling the Internet market and they have also gained much more popularity than real land casinos. Some amazing technological advancements have made the future of gaming even brighter and smarter.
Here are a few examples that would give you the latest improved technologies that have changed the gaming world.
Facial Recognition
The modern 3D scanning and facial recognition offer you the advantage to create your own avatar in the game, i.e. the system will take your facial scan and make accustom avatar that'll look like you. This way you'll be able to innovatively transfer your own expressions to other digital creations as well. With the help of the Intel RealSense 3D camera, developers can now build games that are capable to adapt the gamers' emotions by scanning 78 different points of his/her face. That means you can know the game's difficulty level by grimaces at your game screen.
Voice Recognition
The latest voice command technology has opened a new dimension to the gaming world. Now the gaming systems have such an advanced system that the computer will catch and follow the voice commands from its user. You can manage the console with it. Also, you can control gameplay, do social media interactions, select play from your media library or search the web easily with voice commands. It's more like talking and communicating with your gaming system directly.
Gesture Control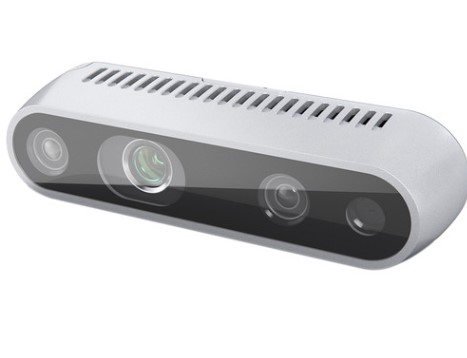 You don't need the controller anymore with the advanced Intel RealSense technology. This allows the gamer to play 1st person shooter games as well as interaction with the device just with some waves of their hands. You can connect with your gaming experience you're your natural bodily gestures just with the help of 3D camera tracking 22 different points of your hand. Such as – with RealSense tech you can play Warrior Wave with movements of your hands to lead your group of ancient Greek soldiers safely.
Brilliant Graphics
The days of basic 8-bit gaming is now over. Today the gamers can experience games in a totally rendered world with picturesque textures due to the cutting edge advancements. It increases playability with HQ images and graphics that give you feel like you're really inside the game.
HD Displays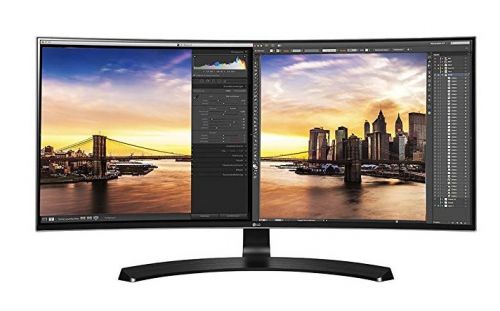 Ultra 4K gaming is the perfect complementary partner of improved HQ gaming graphics. The 4K TVs (supports minimum 4000 pixels) and 4K laptops (as the Intel-powered Lenovo Y50) generally start from thousands of dollars, but with time their cost ranges have steadily decreased. Now, this format has become the eventual standard of seeing the games we play. This tech offers you unparalleled colors and crispness that exceeds your 1080p far away.
Virtual Reality
There are not many virtual reality gaming consoles that are released yet commercially. The improved VR headset displays are getting prepared to gift the gamers a completely immersive gaming experience that none has witnessed earlier. You'll actually lose yourself in the gaming world before you could be able to return to the real world.
Greater Reality
If you aren't fond of the virtual world, then you can try some amazing games based on the real world. This isn't contained on TV or computer. AR games give the gamers a unique perspective. They manipulate spaces within our own world in such a way that the gaming object becomes suitable and applicable in real life situations. Such as – you can play table hockey on your dining table from any corner, or participate in some puzzles map with things of your backyard.
Wearable Gaming
Wearable games have made gaming portable so easily without being too invasive via smart-watches, glasses etc. devices. Companies that earlier focused on using wearable technology for fitness applications, nowadays they're prone to put entertainment into the mix as well. These wearable devices become an extended part of your body as well as of your favorite gaming consoles.
Mobile Gaming
Nowadays you can have the fun of your favorite games anywhere and anytime with the help of a Smartphone. You can experience your games sitting at home, or during traveling by any vehicle. Mobile gaming has increased the love of digital gaming to an unbeatable extent by spreading the gaming tech beyond hardcore console-consumers and online gamers.
Black Jack online game has gained immense popularity in the world of mobile gaming. It has also got all the fun parts now. Gamers can enjoy all the visual and auditory treats while brainstorming to make the highest possible profit from the game. The explanation of Black Jack popularity lies hugely in this advanced graphics, HQ displays, and amazing technology.
The strategy is based on a similar way you use with cards that you get on the play table. You've to act wisely and use your skills smartly here. Thus it can eventually bring you achieving cards equal to 21 or close without crossing the distributor. You need to master simple calculations and grow skills to pull out these plans and strategies in real. Gradually you will understand that these are so easy as well as fun to practice and this way you'll grow as a pro-player in online Black Jack game, capable to make good profits.
Cloud Gaming
Nowadays developers are choosing cloud technology to lessen the load of video game systems rather than the ones with more powerful hardware. Games are no longer contained by the specific memory amount that discs or consoles offer. The cloud tech allows games to open up to huge server-size limits where you can stream images on your screen via the Internet.
On-Demand Gaming
Gamers are already capable of watching and sharing live-streams of games. But have you thought of playing them too? Now, streaming video games are also coming to reality much like some movie streaming services. When this ability will come to reality more, it might offer an opportunity to both small and big developers to compete for gaming glory.
I am interested in all things technology, especially automation, robotics and tech that helps change how society will live in the future.