We have once again partnered with 1STPLAYER to offer another great giveaway to Dragonblogger fans.  In this giveaway 1STPLAYER has offered their FIREROSE mechanical keyboard as the prize.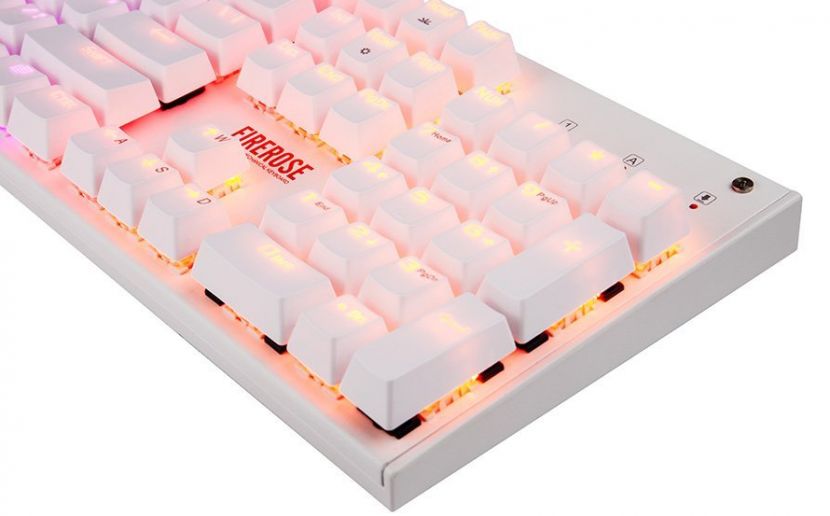 What you get here is a white colored mechanical keyboard that has Chroma LED Illuminated Mechanical switch keys.  It is white in color, though you get various colors that can be set and cycled through with the backlit LED's.  The mechanical keyboard is also IPX7 waterproof which means if you accidentally get a little to twitchy and spill your drink over it, you should be fine and not have to worry about damaging the keyboard itself. The key caps can be individually removed for cleaning the keyboard too.
Enter to win the 1STPLAYER FIREROSE Mechanical Gaming Keyboard
1STPLAYER FIREROSE Mechanical Keyboard Giveaway

I should note at $49.99 on Amazon right now, this is among the most budget friendly full mechanical keyboards you can buy, and if you haven't taken the plunge into testing a mechanical keyboard, this is definitely one you may want to check out!