We are influencers and brand affiliates.  This post contains affiliate links, most which go to Amazon and are Geo-Affiliate links to nearest Amazon store.
As I have been networking with the Twitch streaming communities I have taken a fascination to the many different personalities and entertainers who incorporate not just the video games but their entertainment as part of their streaming.  I decided to host a video series on some of the more unique and entertaining people I come across as I meet more and more streamers online from doing various raids.  My first streamer I am interviewing I met through Team B42 on Discord, and after raiding his channel a few times I came to find his humor and style to be entertaining enough to keep coming back.  If it isn't game streaming, to me he is amazingly talented at art and is often streaming his artwork using GIMP and showcasing his final results to the community as well.
Twitch Featured Streamer Duckplague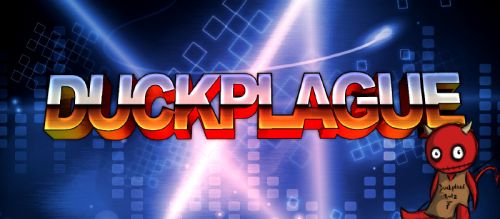 Justin:  Tell Us About Yourself (notes include name (or just handle) where you are from…etc.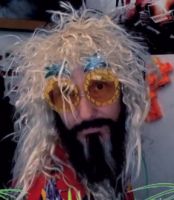 Nick aka. Duckplague:  Well my name is Nick (duckplague, duckie) I am from Sweden/Stockholm. I moved to Gotland when my daughter was born, my wife is originally from Gotland (Gotland is an island in the baltic sea near the coast of Sweden :D.  My daughter is autistic and is everything to me, I also live with a wife and 2 cats and I have had cats for about 20 years, and I can say with 100% honesty, I have never been more of a Dog person as I am now.  I enjoy playing games, draw and I prank my wife every chance I get. The way I am on stream is how I am off stream. I Love making people laugh and smile and that's what I try to do every day. I go to dialysis 3 times a week because I was born with chronic kidney failure. I had a heartattack 2 and ½ years ago because there was a lot of stress in my life, but after that I started to look at life a bit different and more positive and that's what I try to spread with my stream.
Justin:  I really appreciate how open and candid you are, I think this is one of the key elements to developing a relationship with your audience is when they can connect with you on a level that resonates with them and they feel like they get to know you.  So my next question is, when did you first start streaming?
Nick aka. Duckplague:  Last year in the end of April 2018
Justin: When did you first realize you wanted to become a Streamer?
Nick aka. Duckplague:   My daughter loves to watch Youtubers and Twitch, and I wanted to connect with her more so I started streaming for her, after like 2 or 3 months I realised I could do some good for other people, so I started streaming only for charity ,and I think that joy that I felt when making a difference for other people, made me want to be a full-time streamer.
Justin: Both my kids are constantly watching YouTube/Twitch of course, and my youngest son is part of my Stream team and doing the blog/gaming/streaming helps me bond with them as well over the years. I love that you incorporated and started it as a bonding tool.  What platforms do you stream on most often?
Nick aka. Duckplague:  At the moment I only stream on twitch
Justin:  Yeah, Twitch still dominates with like 90% of the market share I think, I know a few people who do Mixer but from what I read recently Mixer had a market share of only 3% of live viewers.   So what devices do you prefer to stream from? (Console, PC…etc)
Nick aka. Duckplague:  PC, but there is plans to buy a capture card and then I will stream on Nintendo Switch and PS4 (when I buy one).
Justin:  Yeah I stream PC and PS4 myself, and have a Nintendo Switch but rarely use it.  I have an aVerMedia Live Gamer Portable 2, but I don't capture my Switch with it for live streaming just video recordings for YouTube uploads currently.  So since you are a PC streamer mostly, what is your preferred Streaming hardware/software setup?
Nick aka. Duckplague:   Currently I use a lot of Razer peripherals including the Razer Kiyo webcam, Razer Chroma keyboard, Razer Naga Mouse, Razer Electra V2 headset.  I also leverage an Elgato 15 Button stream deck, I stream with OBS Live with Stream Elements.  I have a Blue Snowball Microphone, and use the Huion GT – 191 19.5-inch for drawing.
Justin: Nice setup, I have seen how useful the Elgato Stream Decks are with being able to configure scene switches to buttons and all sorts of useful functions.  I have one on my list of things to get.   I saw how you used your Stream Deck to tie different scenes and entertainment clips that you can trigger at the touch of a button.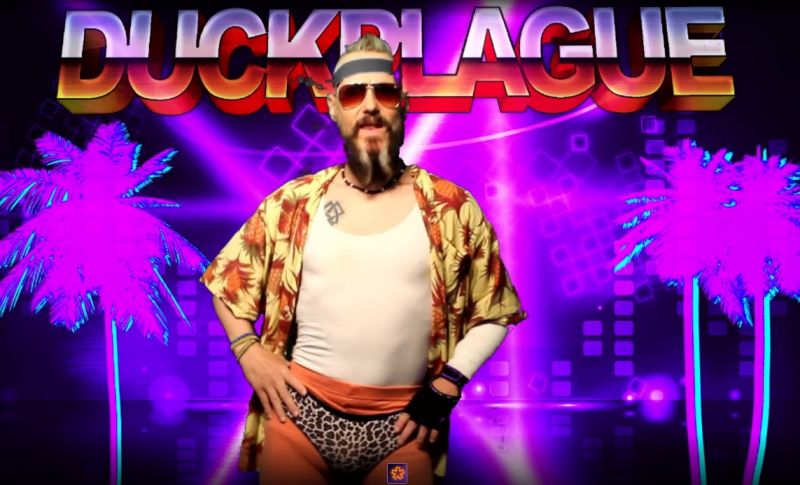 So in regards to streaming what is your short term goal < 3 months and long term goals with streaming?
Nick aka. Duckplague:   That's a hard question, I have never thought about that, I must say 3 months : make people laugh is my goal.  For long term, apply for twitch partner so when I contact charities I can say I am a Twitch partner.
Justin: Very respectable, I see how much you are constantly promoting and streaming for charities.  Brian from our team does the Extra-Life charity streaming the last several years from our team, but it is something I want to pick up more as well.  So do you have any advice you give to other people wanting to get into streaming and entertainment?
Nick aka. Duckplague:   Stream for the love of gaming or art or anything that you are passionate about. Don't stream with the mindset of making money.
Justin: Ironically, that is the same advice given to people wanting to start a blog for the past 15 years as well, you start with a passion and a hobby that people can resonate with.  Most people will not succeed if their only intention is to start something as a means to try and make money.    Okay, so where, when and what can people find you streaming?
Nick aka. Duckplague:   I'm a variety streamer and I play all sorts of different games and genres. But on Saturdays it is always art stream with some awesome music :D, you can find me at https://www.twitch.tv/duckplague and my streamer schedule is:
Tuesday – 10am – 5pm
Thursday – 10am – 5pm
Saturday – 10am – 5pm
Sunday – 10am – 5pm
The timezone is Central European Time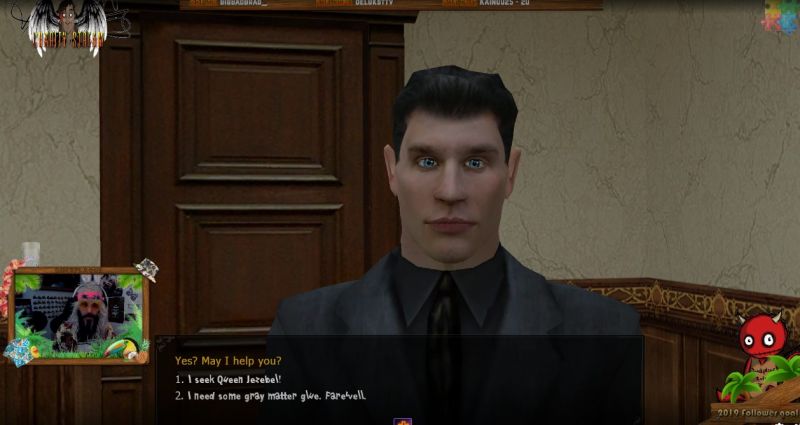 Justin: Okay, finally do you want to give any shoutouts or promote anything?
Nick aka. Duckplague:  As I said, I stream for charity and here are a few awesome charities I stream for.
Final Words
As I opened the interview with comments about entertaining streamers I like to point out that DuckPlague is a great example, he doesn't just play games or showcase his artwork but has fun with his streamers and is constantly building new scenes and clips to help entertain his audience.  He always comes with a positive attitude and takes a "it could always be worse" mentality and often does his best to make his viewers feel welcome, and find humor in their day.  If you watch Twitch streams and haven't had the pleasure of checking out DuckPlague yet, then I highly recommend you give him a chance.
Products Mentioned in this Interview
Elgato StreamDeck
Blue Snowball
Razer Chroma Keyboard
Razer Electra Headphones
Razer Naga Mouse
Razer Kiyo Webcam
Features
15 LCD keys: tap to switch scenes, launch media, adjust audio and more

Fully customizable: personalize keys with custom icons or choose from hundreds

Direct integration: control Game Capture, OBS, XSplit, TipeeeStream, Twitch, YouTube, Mixer, and more

Easy setup: simply drag and drop actions onto keys in the app

Unlimited control: nest folders within folders to store as many actions as you want

USB Output: The USB output enables direct integration with a desktop or laptop computer, allowing CD-quality recording

Dual Capsule Design: The dual capsule design incorporates omnidirectional and cardioid elements to give you a choice
-10dB Pad: A -10dB pad switch eliminates noise and distortion when capturing signals at extreme volume levels

Accessories Included: A desktop stand and USB cable are included so you can begin recording right away

Able to execute up to ten commands at the same time with built in 10 key rollover anti ghosting

Offers effortless, full integration with popular game titles and syncs with Razer hardware, Philips Hue, and gear from 30+ partners; supports 16.8 million colors on individually backlit keys

Spill Resistant Design

Fully Programmable Macro Support

Durable Construction: Supports up to 80 million clicks with a 2 year manufacturer warranty

Lightweight Aluminum Frame – Designed to withstand the toughest gaming sessions

Virtual 7.1 Surround Sound – Calibrate your headset to your ears for an accurate and immersive experience

3.5 mm Audio Connection – Compatible with PC, Mac, Xbox, PS4 and Mobile with 3.5 mm jacks

Custom-tuned 40 mm drivers – For well-controlled bass and superior sound quality

Quick Control Buttons – Mute Mic/Speaker and Volume controls allow adjustments on the fly

High Precision 16000 DPI Optical Sensor

Full Modular Customizability: 3 interchangeable side plates with 2, 7 and 12 button configurations

Up to 19 Programmable Buttons: Allows for button remapping and assignment of complex macro functions through

Razer Synapse

Customizable Chroma RGB Color Profiles: Includes 16.8 million color combinations w/ included preset profiles
Ridged, Rubberized Scroll

Durable Mechanical Switches: Supports up to 50 million clicks

Designed for Streaming: Supports video and audio recording in 720p 60 FPS / 1080p 30 FPS

Streamlabs certified and compatible with popular platforms like OBS and XSplit

Convenient, Built-In Lighting: An attached, 5600K daylight-balanced ring light around the camera

Instant Adjustable Brightness: A rotating bezel allows for quick, brightness level changes without the need to go into software settings

Superior Low-Light Performance: Reduces graininess and brings out details in darker environments

Compact, Folding Design: Perfect for on-the-go content creators
We are influencers and brand affiliates.  This post contains affiliate links, most which go to Amazon and are Geo-Affiliate links to nearest Amazon store.
I have been obsessed with computers, tech, gadgets and games since the early 1980's having grown up on the Commodore 64 and Amiga computers.
By day I work in the IT Security Industry and have been in IT for over 20 years. On my spare time I am a Vlogger, Blogger, Streamer, Gadget Reviewer, affiliate marketer, influencer and entertainer. I am also an avid movie fan, TV Show fan, Anime fan, video game fan and fan of trying anything and everything new.