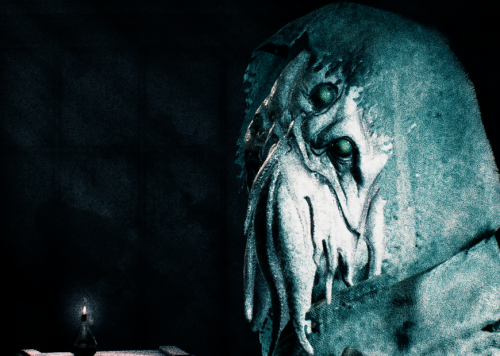 "The oldest and strongest emotion of mankind is fear, and the oldest and strongest kind of fear is fear of the unknown."
Horror writer H.P Lovecraft was never quite the famous author during his lifetime (1890 to 1937). Instead, it was only many decades after his death that his works, which so-often revolved around the supernatural and the unknown, became somewhat of an archetype of multiple forms of media, from video games to novels, film, and more. 
Many video games (and board games), in particular, so willingly use the word "Lovecraftian" to describe the cult-favorite author's influence.
But, while so many games are quick to credit H.P Lovecraft, two games, The Sinking City (2019) and The Call of Cthulhu (2018) stand out as some of the industry's more recent and best attempts at paying homage to the long-deceased author. 
Below, we pit both Lovecraft games against each other in an attempt to try and find out which one pulled off the better Lovecraft experience.
The Overall "Lovecraftality"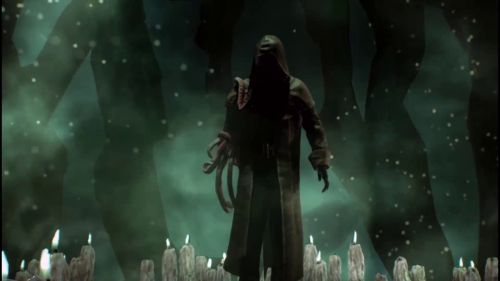 The Sinking City is more of a game that draws inspiration from Lovecraft's works than being Lovecraftian. Sure, the game pulls off the creepy 1920s vibe perfectly, what with the city being half-flooded and being filled with all things occult, as well as strange, but it just doesn't evoke the same emotions that Call of Cthulhu does. 
Call of Cthulhu, on the other hand, hands-down, is one of the most atmospheric Lovecraft-inspired video games ever developed. 
It's not just because the name "Cthulhu" is on the title, but because the game actually delivers. In fact, one could even argue that the game delivers too much on the Lovecraft experience to the point that it borders on being unafraid to take risks. 
Either way, Call of Cthulhu's atmosphere just feels a lot more Lovecraft than that of The Sinking City. 
Current score: Call of Cthulhu = 1 , The Sinking City = 0 
Gameplay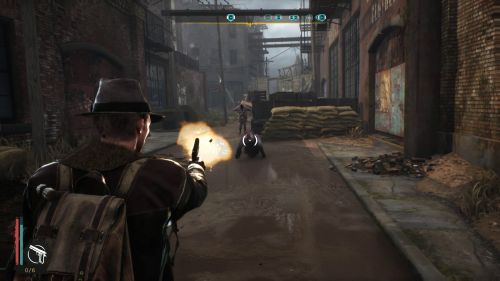 It is somehow kind of feels unfair to compare a linear adventure like what the Call of Cthulhu offers to the more open-world offering that is The Sinking City since both are completely different approaches that both games executed rather well. 
We'd have to say though, exploration and discovering new things fit the whole Lovecraft theme better than a more straightforward experience. 
Whereas Call of Cthulhu featured very few genuine surprises if at all, The Sinking City's slow and less-guided approach feels more mysterious and creepy. Plus, the genuine fear of not having as many ammunition as you'd like to have (nor powerful enough of a gun to make you feel safe), is something that The Sinking City has that Call of Cthulhu doesn't.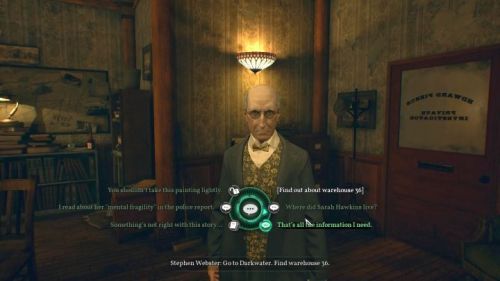 Although both games prioritize clue-hunting and deduction over the actual combat – Call of Cthulhu technically doesn't have combat mechanics – The Sinking City's gameplay as better.
Current score: Call of Cthulhu = 1, The Sinking City = 1 
Graphics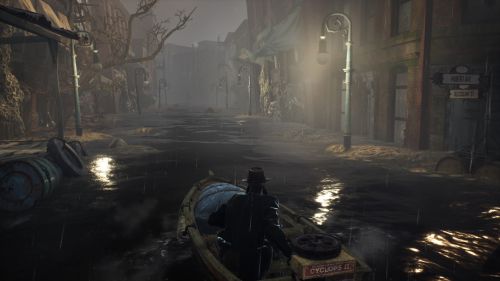 Rough, very low-resolution, as well as an art style that screams "indie",  are things that Call of Cthulhu has going in its way. 
It's butt ugly, for the lack of a better word.
Call of Cthulhu's graphics would've been passable in the previous generation of games, but it was released in 2018, which means that it should have looked better. But, it didn't and compared to The Sinking City, whose art direction makes it feel like a Fallout game set in the 1920s, which is great because it's an open-world game and is supposed to be huge. 
As far as eye candy goes, The Sinking City will have you immersed in its half-drowned city in no time. 
Current score: Call of Cthulhu = 1, The Sinking City = 2 
Polish
There's something to be said about sticking to your guns and doing it well. 
That's something that Call of Cthulhu did much better compared to The Sinking City. Yes, it's a more traditional experience and doesn't really defy many established conventions. But, that's okay. This is especially when you consider how much more polished the overall gameplay and story were. 
The Sinking City tried to get the mainstream audience to like it, and it failed. Although the first hour or two of exploring the game feels nice and satisfying, everything quickly becomes repetitive and boring as you realize that the game lacks the level of polish that an open-world game needs to keep a gamer truly immersed in its world. 
Call of Cthulhu knew that all too well. Yes, the experience might be more linear, but the game also knew that the audience it was trying to cater to is far from mainstream,
The result? A finely-crafted game that has an ever-present feeling of uncertainty and creeping dread. 
Current score: Call of Cthulhu = 2, The Sinking City = 2
The Sinking City vs Call of Cthulhu — Which is the Better Lovecraft Experience?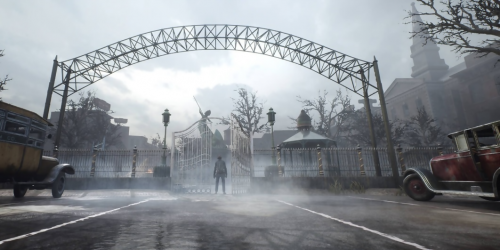 Seeing as both games are tied, does this mean that we recommend giving each game some of your time?
Definitely. 
As for which one pulled off the better Lovecraft experience, we'd have to go with the Call of Cthulhu. 
Whereas The Sinking City's attempt at subverting expectations and trying something new is definitely welcome, Call of Cthulhu proved that there's still a lot to be said for executing properly something that a lot of Lovecraft fans are all too familiar with. 
Even if Call of Cthulhu never feels quite surprising or suspenseful the way that reading through any of Lovecraft's works would, it's the closest experience any fan could get. 
It's as if Call of Cthulhu was made specifically to cater to every fan's checklist of things that they'd want to see in a Lovecraft game. Although that's both a good and a bad thing, in this game, it's mostly good, and it's more likely to resonate better with the genre's fans compared to The Sinking City, which could be best described as a not-bad, but also a not-good Lovecraft experience.