I received the SuperNight 9w LED house light bulb to test out. Now I have used some LED light bulbs before but none like this. This bulb changes colors with a push of a button on the remote. That's right it has a remote also. Now this bulb comes in a small package nothing thrilling there.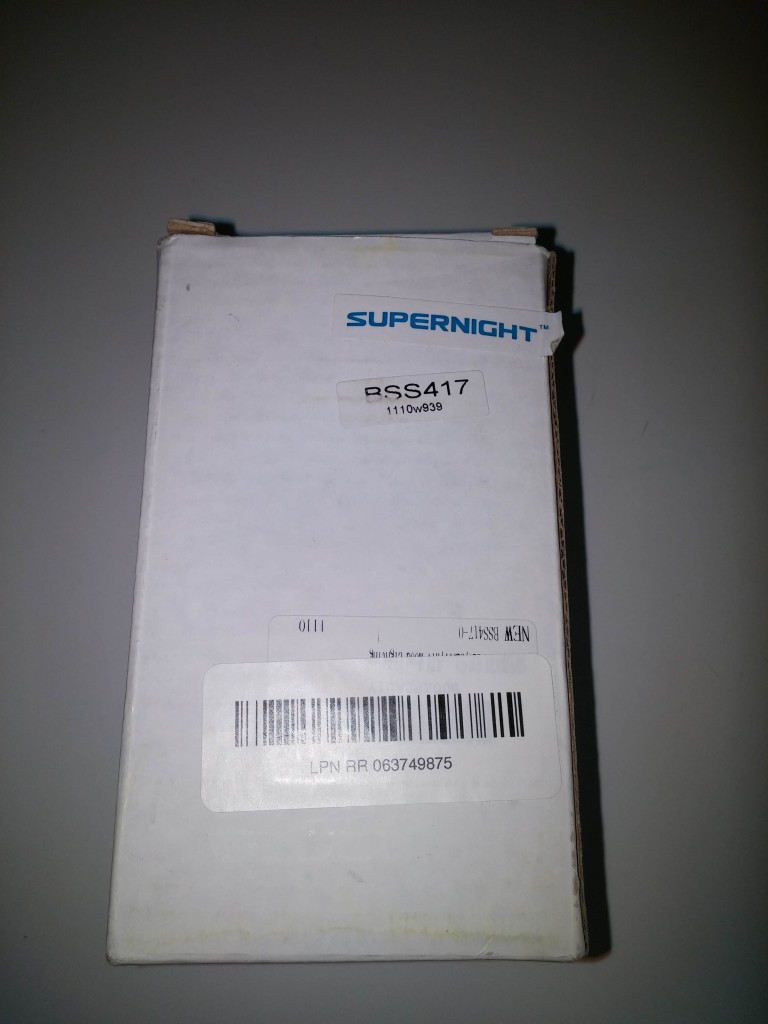 Now the bulb itself is larger than a normal house bulb. I took  a picture of it next to a normal sized LED house light.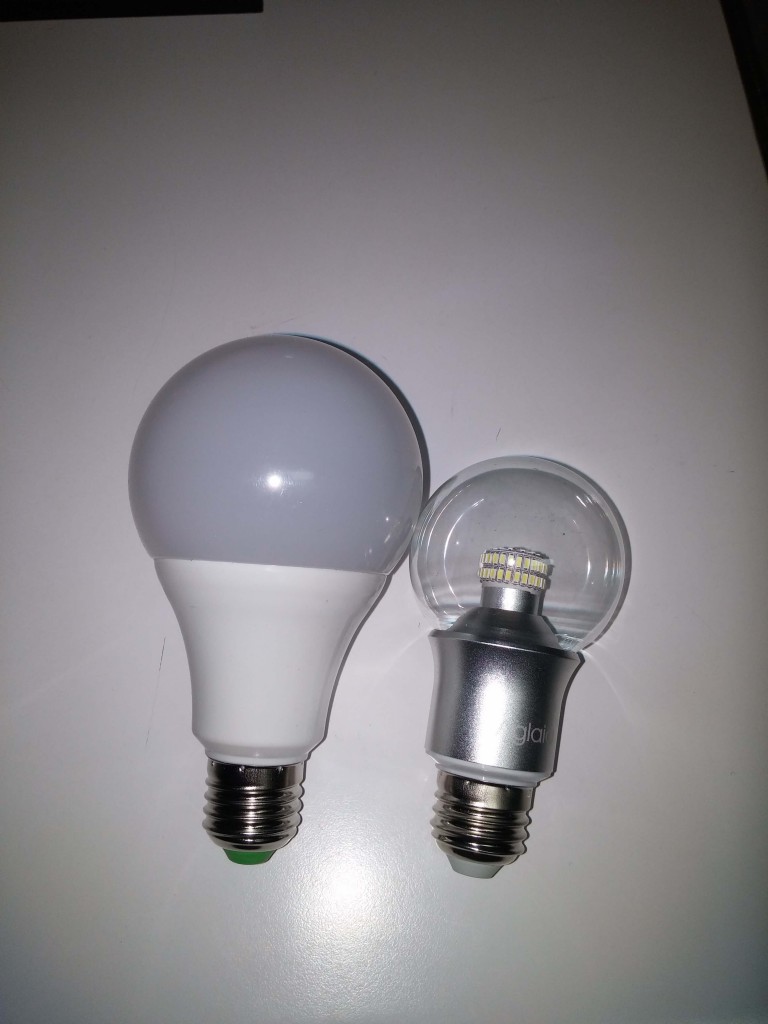 It should still fit in any house light bulb outlet. The best part is it only uses 9watt of power. That is compared to 85-watt bulb. Not too bad. That should save on the electric bill itself.
You can use this bulb as a normal white light to light the house up. Or you can use the many of colors it changes to. Let me show you the white color first.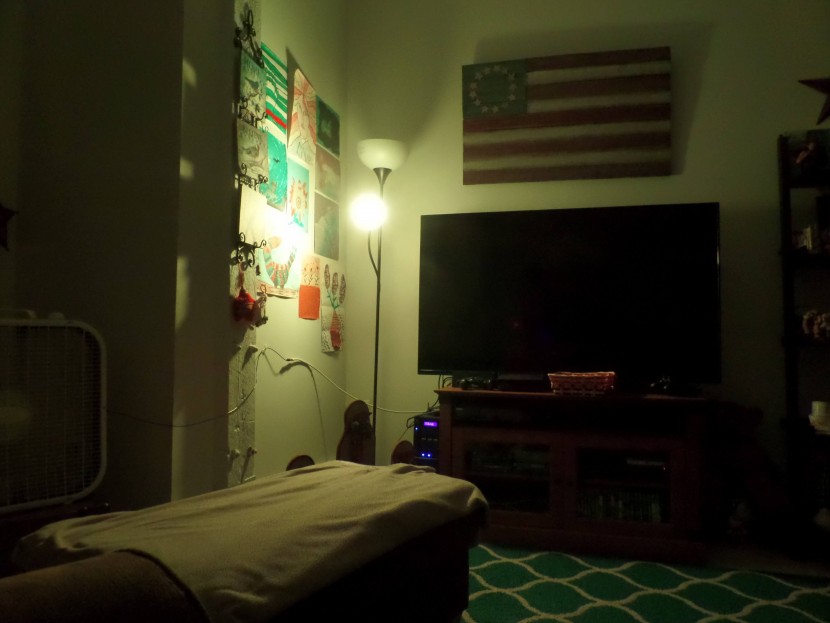 As you can see the light is nice white color. The many  other colors it can change range from red, blue, green, pink, yellow, purple and some off colors of those.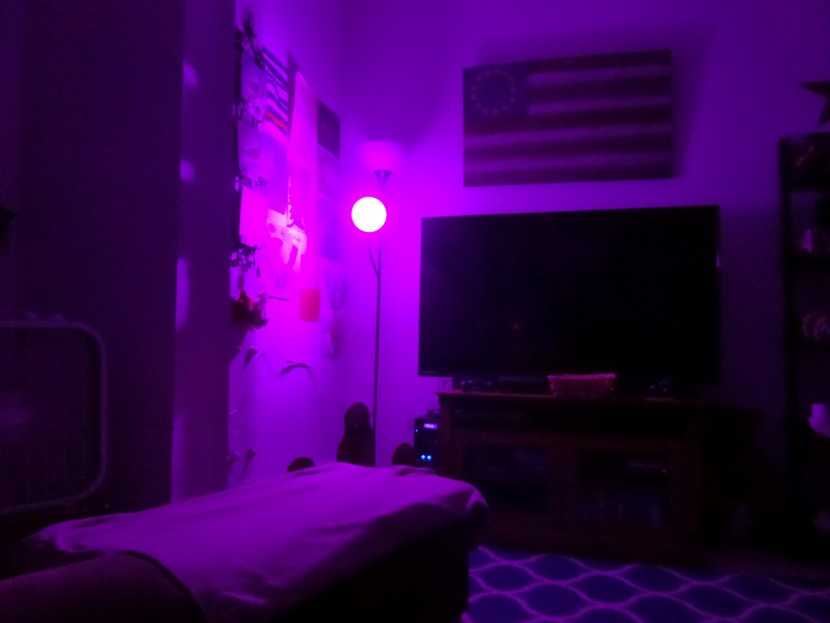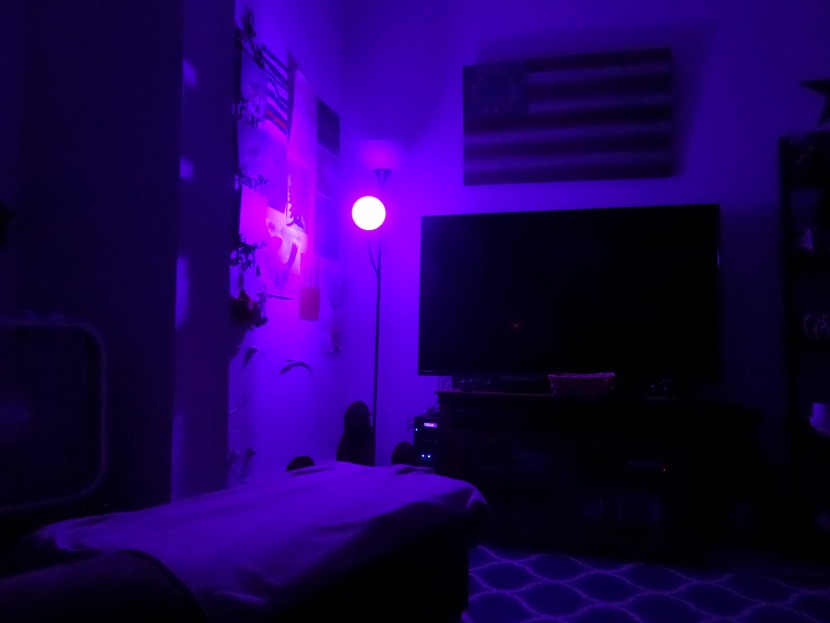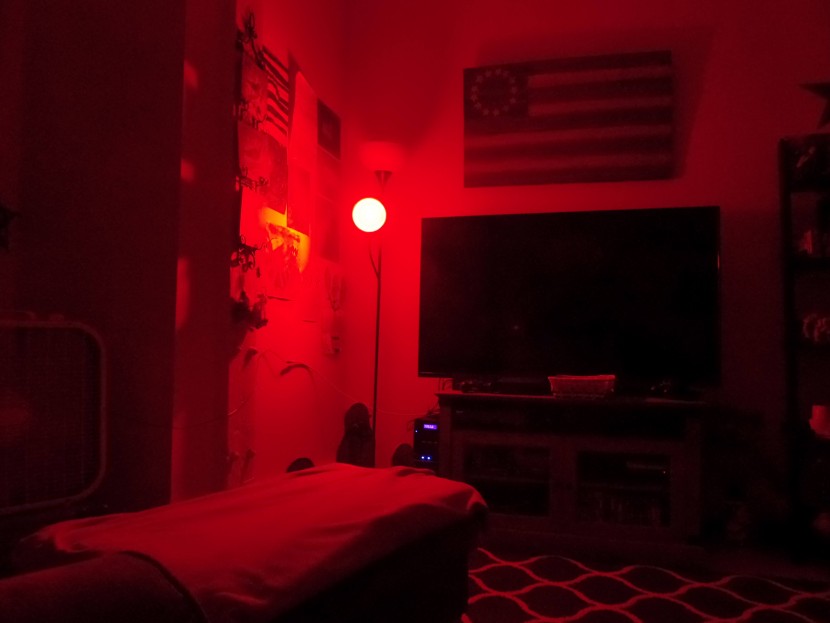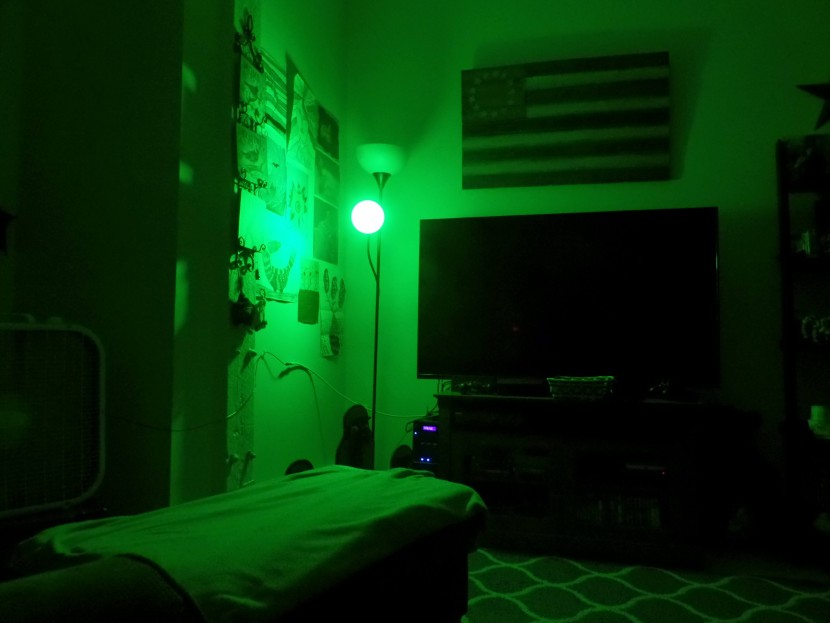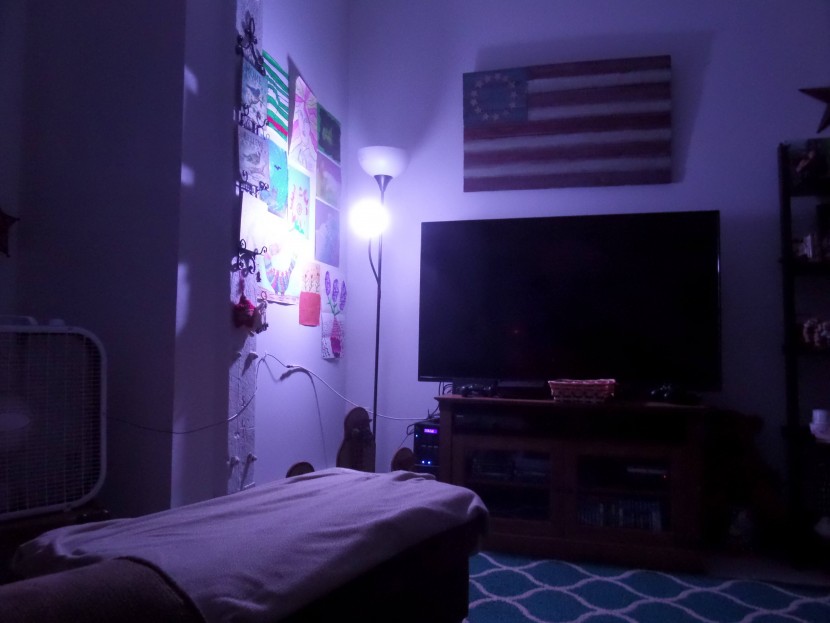 You also have the choice to adjust it brighter or dimmer from the remote it has with it.
As you see on the remote you have the colors and some set pattern it does. You have smooth, fade, strobe, and flash. All are very nice and can make you room feel like a party. You can check out the patterns in my unboxing  video I will post now.
Check Out My Unboxing Here!
Features:
RGB LED spotlight for home lighting and decoration.
Comes with a remote control.
More than 16 colors available.
4 amazing lighting effects: Flash, Strobe, Fade, and Smooth.
Brightness adjustable.
Low power consumption.
Can save 50% – 90% of energy compared to other bulbs in the same brightness.
No mercury and lead, no UV and IR radiation, no flash, and less heat.
Easy to install with a standard E27 light socket.
Durable aluminum housing and high-quality chip adopted, with over 50,000 hours life span.
Specifications:
Light source: LED
Light color: RGB multi-color
Input: AC 85-265V
Consumption: 9 watt
Base type: E27
Lighting angle: 140°
Life Span: >50,000 hours
Remote control power source: 1 x CR2025 button cell battery (pre-instalLED)
Remote control distance: 4-5m
Bulb color: Swhite
Material: Aluminum + plastic
Weight: 120g
Package List:
1 x LED Light Bulb
1 x Remote Control
Final Thoughts!
Supernight  has made a product that I like and that is this LED color changing bulb. For, me it allows me to set a mood for any occasion. Now it would be nice if I could keep it but I have a feeling my kid will be taking it from me for her room. With the low power rating and the cheap price I think it is a great buy for the house. From the many colors to the 4 set patterns it is fun for all ages. You can pick this up for $12.99 right now on amazon. This is a good deal if you think what normal bulbs go for and the extra life spanned you will get from a LED bulb.
Disclaimer: Supernight sent me there 9W LED house light bulb to give an honest review of. All opinions are mine and mine alone!
Hi everyone I'm James Braga. I was born in Oregon and moved to New Hampshire a few years back. I love most things that have to do with video games and electronics, It doesn't matter if it for a car or a house, if it has electricity in it i will love it . I'm also in school for Information Systems Technology.