We are influencers and brand affiliates.  This post contains affiliate links, most which go to Amazon and are Geo-Affiliate links to nearest Amazon store.
Tablet Express releases yet another tablet, it's not a big deal right,… well, it might be.  Today's review is on the Tablet Express Dragon Touch M10X tablet.  It is a 10 in tablet, but it's not Tablet Express' regular tablet.
Let's start off with the specs.
Specifications
10.1in IPS 1366×768 HD Display
MediaTek's MTK MT8127 Quad Core processor running at 1.3Ghz on all 4 cores
Mali-450 MP Quad Core GPU
1Gig DDR3 RAM
16Gig NAND Flash
Android 4.4.2 (KitKat)
Dual Camera 5.0MP Rear /2.0MP Front
Wireless N (801.11 b/g/n)
Bluetooth 4.0
Ports: Mini HDMI, 3.5mm Headphone Jack, TF/MicroSD card slot
GPS
GooglePlay Certified
To some this might not sound like much, well then see for yourself during this unboxing

The outside of the box is a little nicer looking than their previous models, but the inside of the box is the same, but who cares about the box right?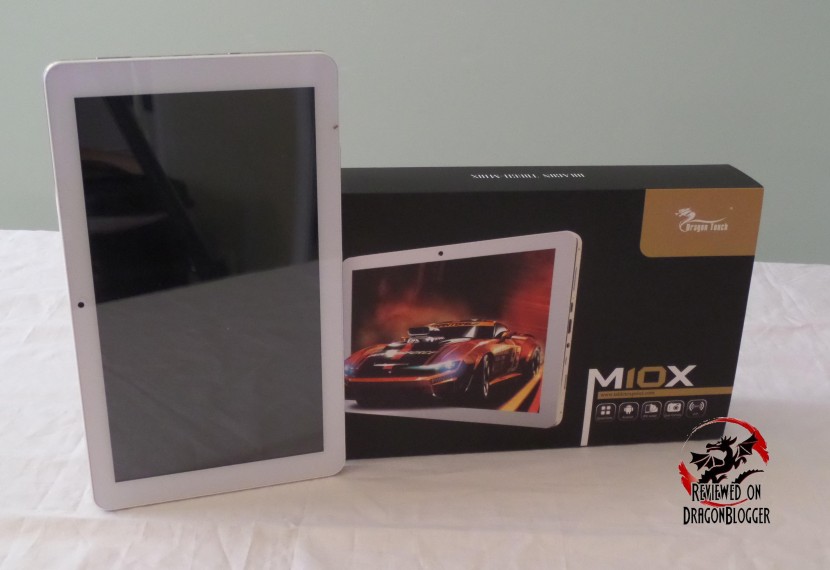 Ok, so now let's check out what it's like on first bootup and how to set it up.

Yeah, it lost its nice little flare around the Dragon, but really, who wants to see a startup screen anyway.  Well, they did change their OOBE (Out of Box Experience) for what it's worth, just looks a little nicer.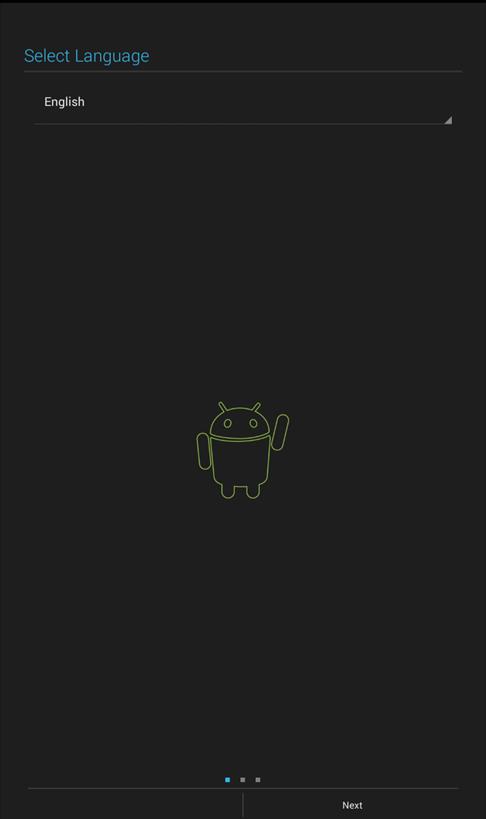 Nothing to be excited about really, but just adds a little more evidence that they took a little extra care into this build.  Like all of Tablet Express' previous releases, they are using the standard Android GUI (Graphical User Interface) which is great.  This menu also lets you select from a ton of other languages, but I stuck with English.
The plain GUI makes it easier to navigate, save power and helps make other tablets, smartphones and portable devices feel like they are using the same environment, because they are.  Of course I mean Android devices, even the older versions look similar enough that you can just jump back in at any time and feel like you never left.   Of course If you don't care about that, you could get a different launcher, but that's what's great about Android, it's up to you.
OK, so everything is all nice and pretty but just how fast is this tablet, let's take a dive and check it out.
We can see here that it is a Quad Core processor, but its reporting that it is 1.51Ghz, instead of 1.3.  I won't complain about a little speed boost.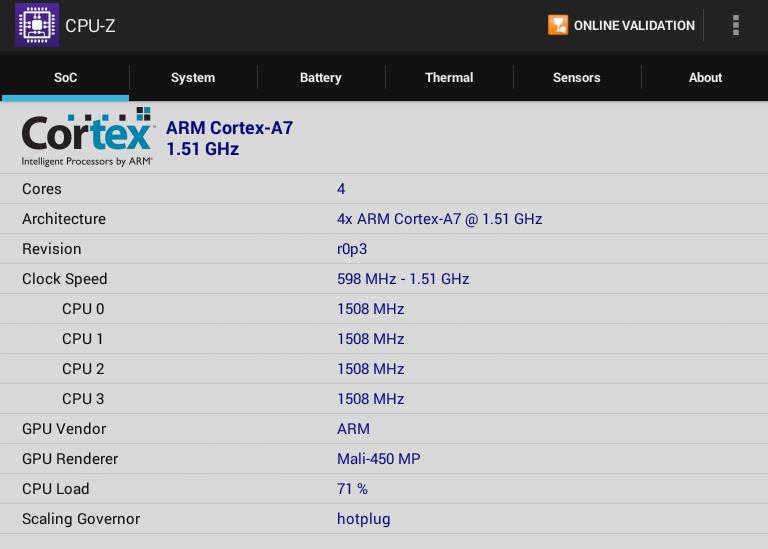 Another thing that makes this tablet great, perhaps helps in the speed by cooling it down, is the back of the tablet is aluminum, helping this tablet to feel extra sturdy and a steal for such a low price.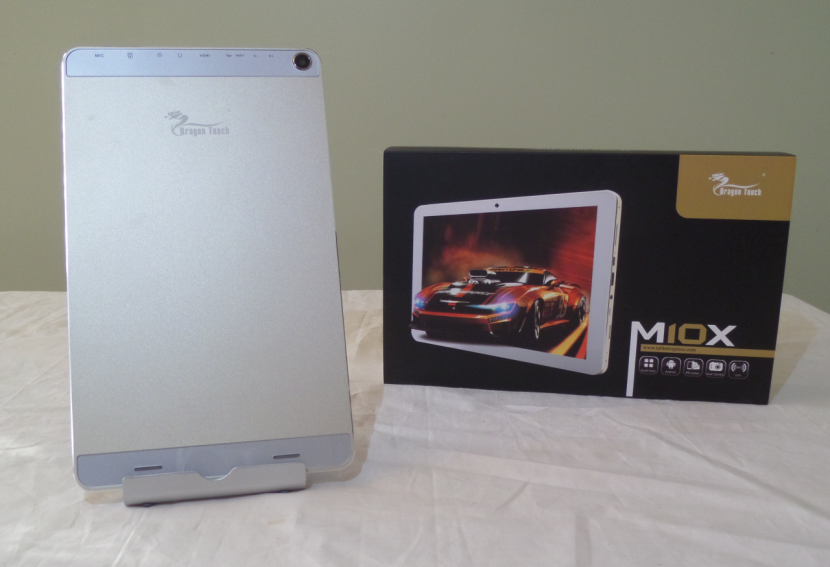 The screen itself did not feel like a cheap plastic screen, and while it is not glass, it feels very strong.  The fact that it is an IPS screen helps to deliver a much wider and better viewing angle so that people to your left and right watching you play games and view pictures on your tablet and helps in delivering faster response times helping to keep you alive in games.  It also provides better image contrast to make your games, movies, videos and pictures look that much more crisp and clear.
Let's start off the benchmarking with FutureMarks 3DMark, Ice Storm.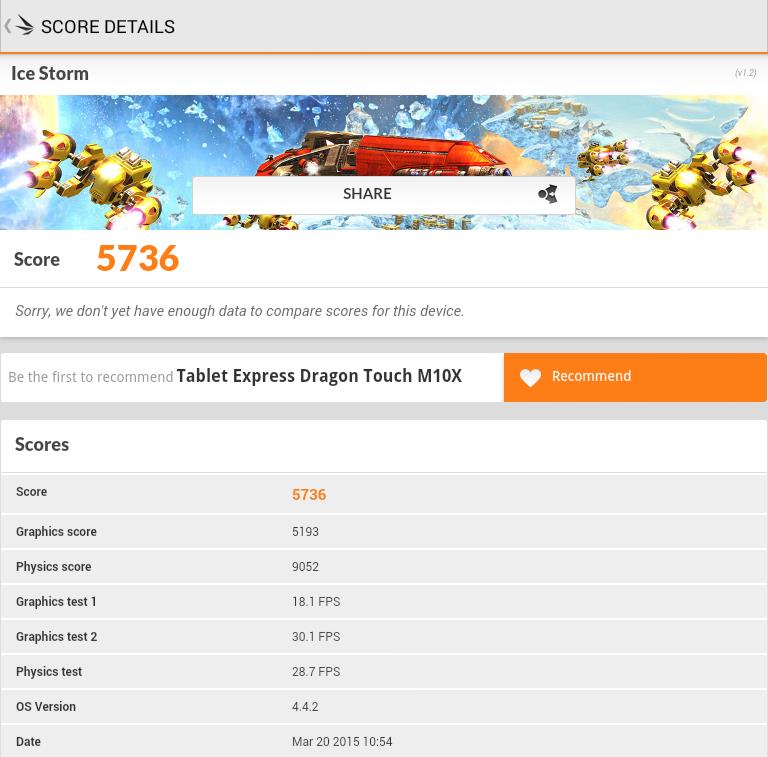 And Ice Storm Extreme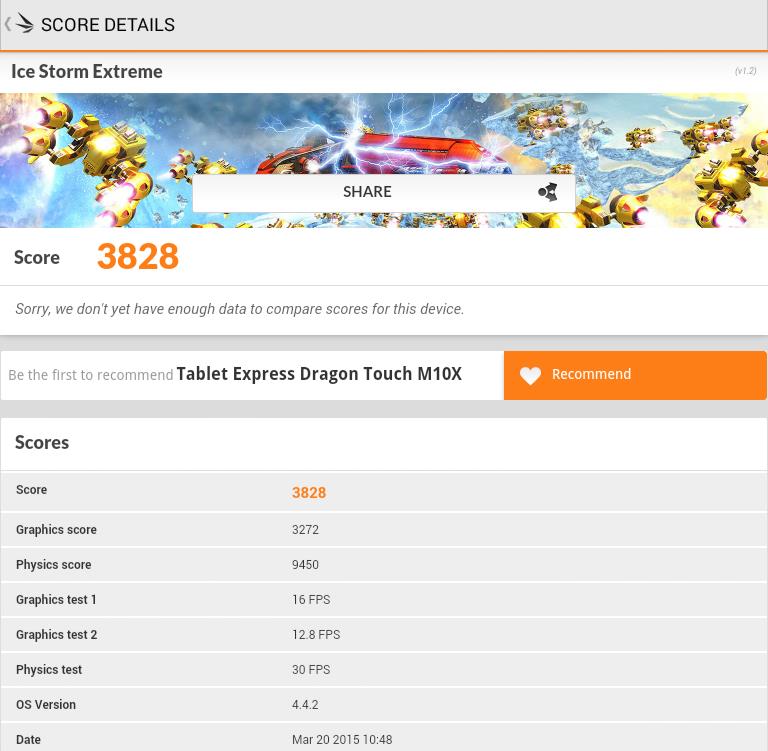 Very nice performance out of a 10in tablet, but 3DMark isn't the only benchmark.
Antutu is up next.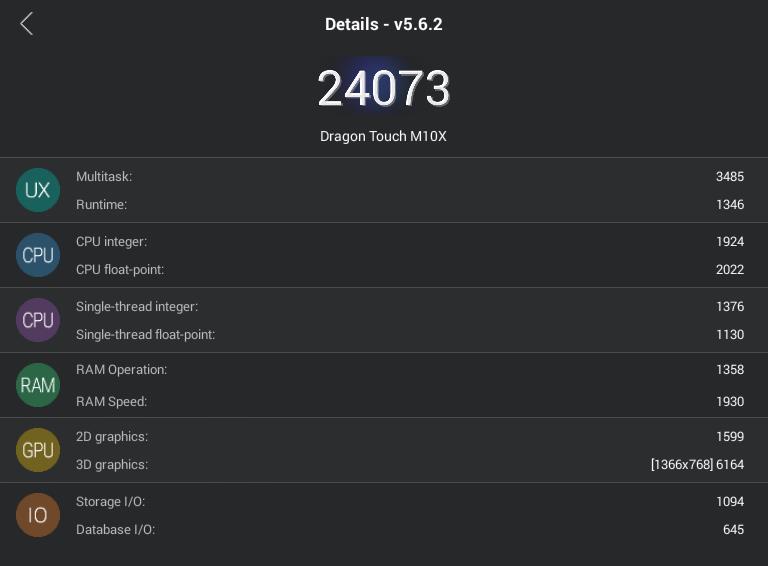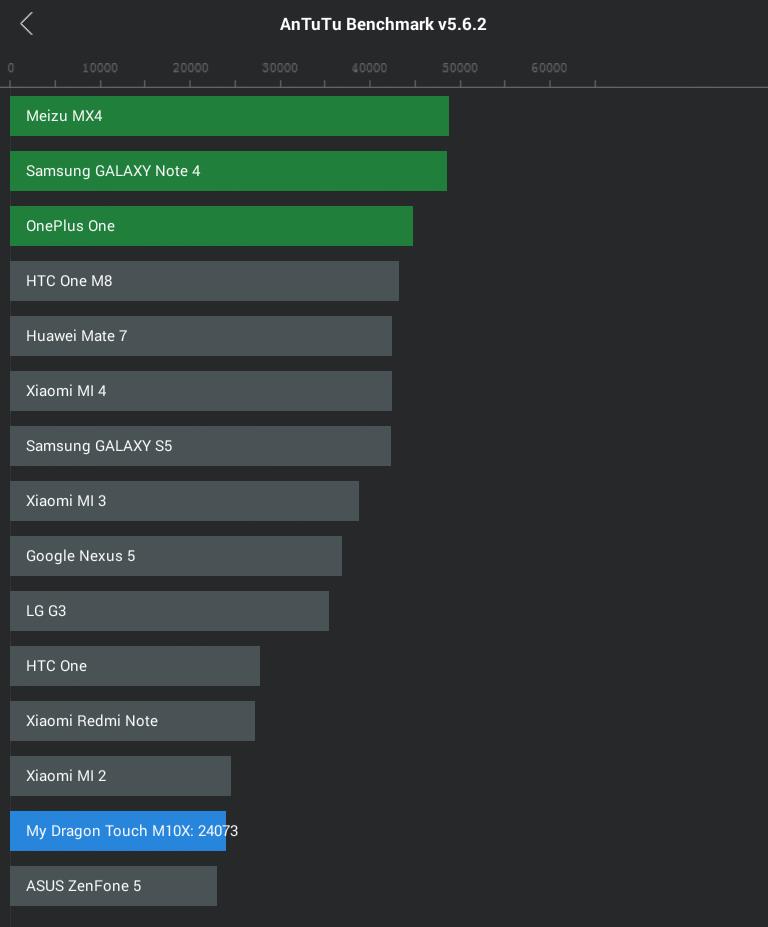 So, it's about 60% as fast as the Samsung GALAXY S5, for less than half of the price and the MX10 has a much larger screen.  It comes out above the Asus ZenFone 5 which is pretty nice phone with some great performance, but since it is a phone, it has a much smaller screen compared to the MX10's 10 inch screen.  This tablet just keeps rocking benchmarks.
While Antutu and 3DMark focus mainly on GPU speed and a bit on CPU, we don't know how the overall system performance.  Once again, FutureMark comes to the rescue with PCMark and helps us get some more info on the overall performance.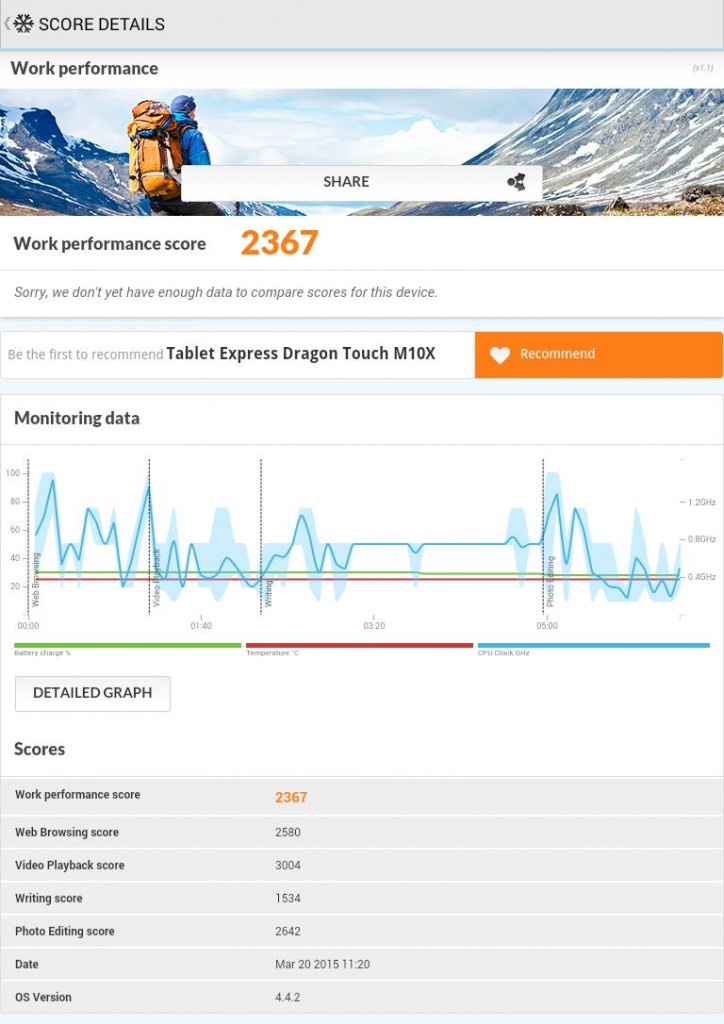 This is some great performance, and you can see that this benchmark tests the things most people would normally do, not just gaming.
Seeing is believing though, so let's see how games and videos look like on this.  I tested Batman Arkam Origins, SimCity BuildIt, Dead Trigger 2, Angry Birds Star Wars, 8 Ball Pool and Order and Chaos.
Also, by request, I had a Youtube viewer Derrell, request I play some games.  Specifically Asphalt 8 and Real Racing 3, so I tried them as well.  He also asked how many points of touch it was, so I figured I give that I try a multi-touch test as well.  Check it out.
So I will say that Hearthstone, as popular as it is would not work.  While the tablet does have 16Gigs of storage, the drive is partitioned and you can only choose to move things over only after they have been installed.  You are able to as you can see in the image below, to change the default write disk from the internal storage to the SD Card, I tried a 4Gig card and a 16Gig card, but Hearthstone would not install.  If you solely want the tablet to play Hearthstone, you might need to look elsewhere but this can play just about anything else as I have shown you above.
__________________________________
Please read the update at the end of the review that talks about how the capacity issue was resolve by Tablet Express.
__________________________________
I did receive an update though form Tablet Express that this partition issue will be resolved on the next firmware update, currently being tested at Tablet Express.  This will be another issue resolved with an even later firmware, but I will state that further down in this review.  That issue in my opinion is not as important as the partition issue, but of course you can be the judge of that.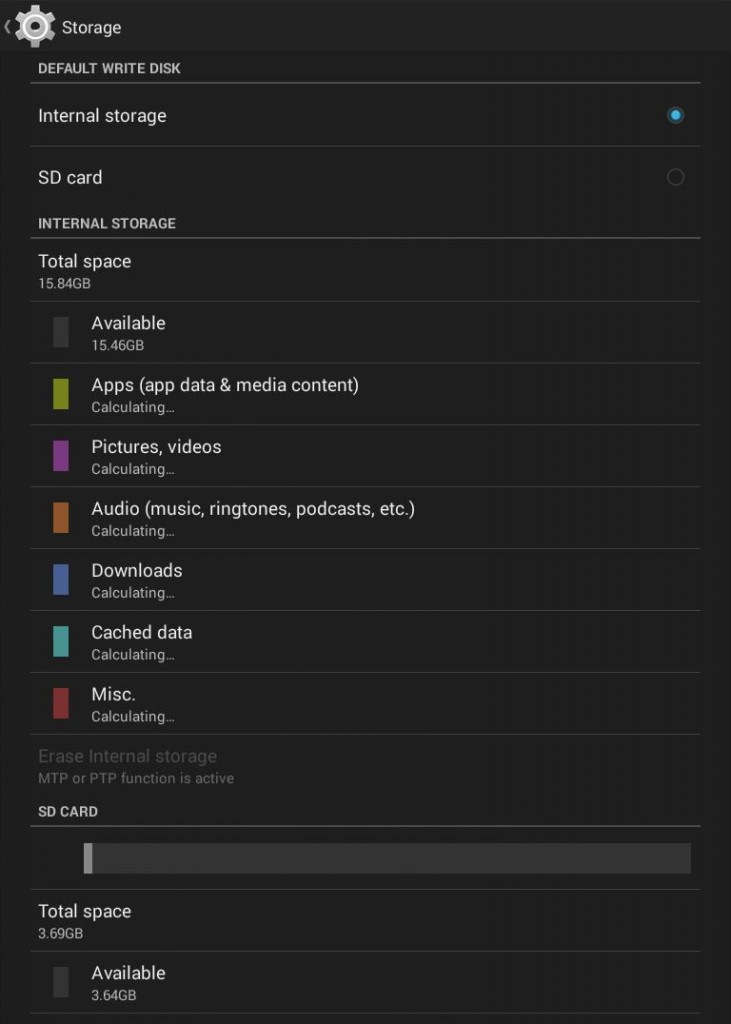 I will be trying other things to get this storage re-partitioned, but these things I will be trying will void the warranty so I cannot list them here.  While I will not list that method here, I will be posting something soon on YouTube, but remember, doing this WILL VOID YOUR WARRANTY and if the tablet messes up while you do this, Tablet Express will not replace or repair your tablet.
__________________________________
Please read the update at the end of the review that talks about how the capacity issue was resolve by Tablet Express.
____________________________________
So what is the battery life like, well funny you should ask because I tested that too.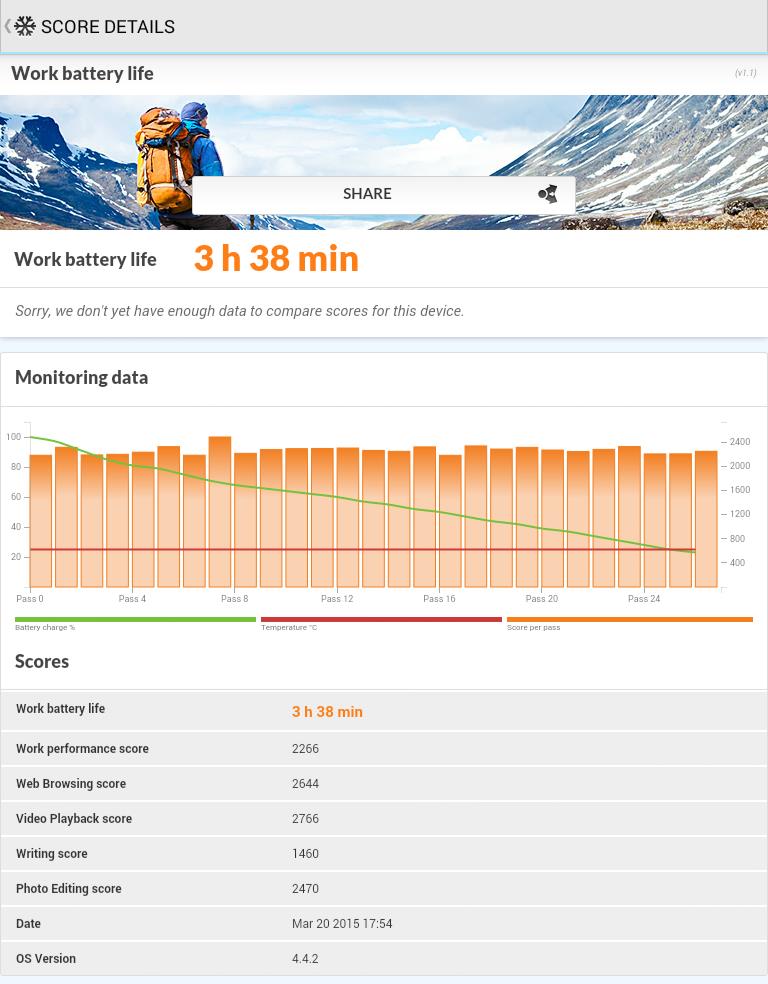 FutureMark's PCMark, allows you to not only stress the tablet to see what it can handle, but it can also test to see how long your battery lasts.  The battery test is not just stressing the tablet to give you some sort of inaccurate battery life results, it performs every days tasks showing you just how a regular persons use affects battery life.  My daily tests and usage of course consist of gaming, browsing the web, playing videos and reading email and I have found this test to be very accurate.
This was tested with Wi-Fi and Bluetooth turned on, if you want longer than 3 hours and 38 minutes of battery life, for example during a flight, turn these off to gain some extra time.
Tablet Express has been upping their specs overall, with the IPS display, processor and overall tablet but they even improved the camera's.
This is a picture from the rear camera, which is 5MP.  It's hard to get a good shot right now, Winter is coming to an end, and as cold as it is, Spring is taking its time.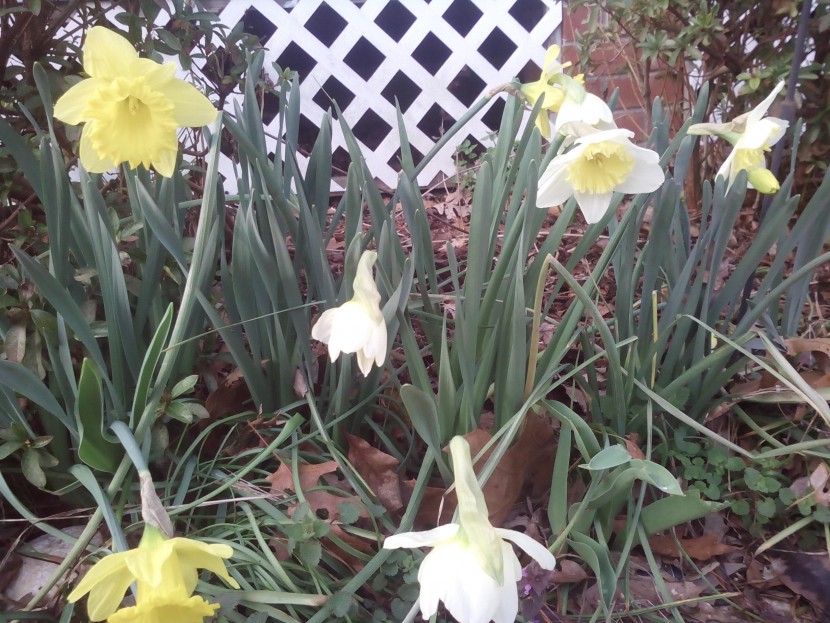 And this is a picture from the front camera which is 2MP.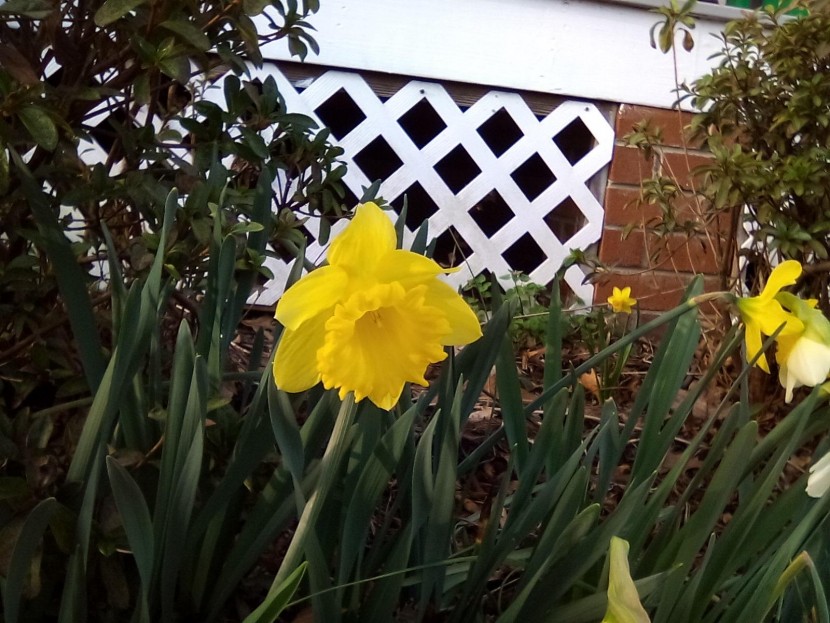 Both pictures are very nice, even though they are only from a 5MP and a 2MP camera.
Aside from software and everything inside the tablet, there's stuff on the outside too.  Here are the ports listed.  It has a built in Microphone, SD Card slot, Power Button, 3.5mm jack, HDMI port, USB port, hard reset if you get in a jam and Volume Up/Down buttons.


And of course the soft buttons.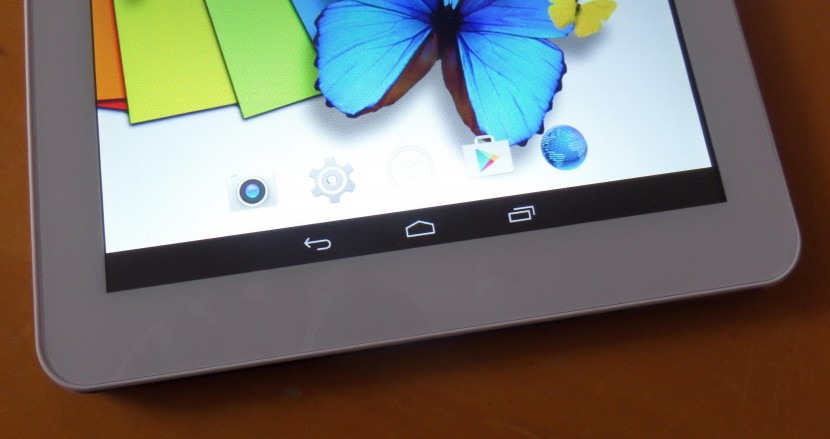 As for Bluetooth, I tested using the Creative Sound Blaster JAM,  and I have been testing the MX10 with them for some time and there are no issues with Bluetooth, it works great.  Check out my testing here playing Order and Chaos just before bed.
I also went ahead and tested HDMI, unlike previous tablets that seemed to have issues connecting to HDMI, Tablet Express did it right here.
Also, unlike previous tablets I have tested, when you connect this tablet to the computer, you don't have to install additional software or configure things for it to work.  I tried it in Windows 7 and Windows 8 and it just works.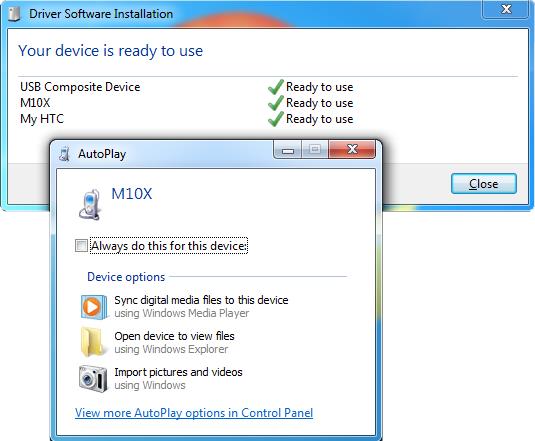 You can have it come in as USB storage, a Media Device, as a Camera device to allow you to import the pictures taken from the camera from Camera software, to charge only through USB or as a built in virtual CD-ROM.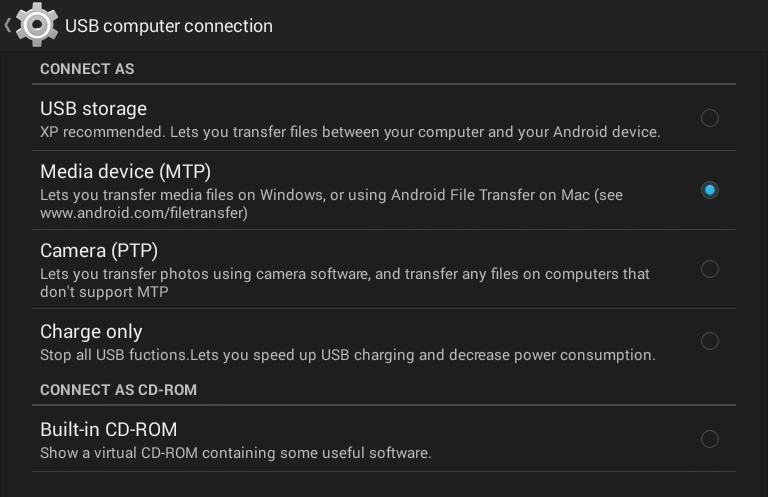 Here is how "Built-in CD-ROM" shows up in "Computer" or "My Computer"
Another cool feature this tablet has is the FM Tuner

This is not an internet streaming FM Radio APP, this is an actual FM Tuner, which oddly enough needs a 3.5mm jack plugged in to use as an antenna.  Something as simple as a not so great headset you have laying around, but don't worry, it doesn't have to play off of the headset it can play through the speakers.  It will play your local radio stations, like when you get in your car, no not XM or Sirius Satellite.
This is a great feature because I am from Miami, and hurricanes happen all the time and when your lights are out, you have no internet to listen to important local information.  With this, if the lights go out, just plug a headset into here and listen to the news on the FM waves.  I moved out of Miami about 7 years ago to Virginia, here we have to deal with Tornado's and Snow, though where I live, in Chesterfield, Tornado's barely ever come but the snow does.  While I love the snow, accidents happen and lights go out, so you are covered here.  For places that have Tornado's, there is little to no warning and your struck, this can help you tons if you are directly affected losing your home and more or indirectly affected only lose your lights, this can be a life saver.
This right now has been pulled as a supported feature since it is not incredibly clear, but I did receive confirmation that this feature will be updated in a near firmware update, I will create a video on how to do that when the time comes.
The 2 I had did not have this software installed though it states that it had an FM tuner.  I had to download off of the Google Play Store an APK extractor and extract this program off of my E70 I previously reviewed.  Worked like a charm and installed like a charm too.  Since it is not a certified APP, since I had to extract the APK, I had to enable "Unknown sources" with the "Security" section in "Settings".  I am trying to find out why it was not included and when I do know, I will let you all know.  Please remember though, that if you follow the procedure I did it may sound perfect again since it will require a firmware update with an unknown release date as of now.
A cool accessory I got to play with was the keyboard for this tablet, though it works on all of the Tablets in my house, though it will need a 10 inch tablet since it doubles as a case.  Yes, it is a Keyboard and a case, the keyboard connects through the USB port on the tablet and as you can imagine, it will drain the battery from the tablet but little to none, since it is not a laminated keyboard, it's just a regular keyboard.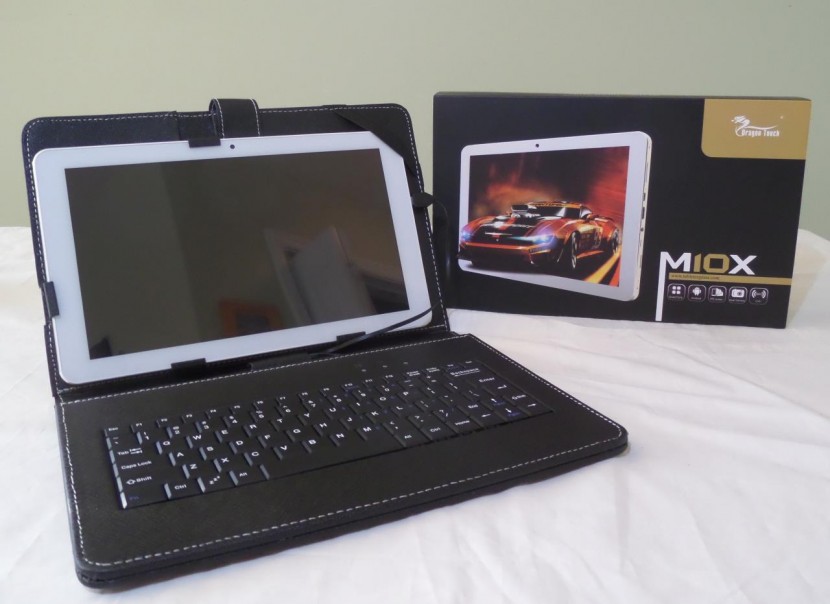 This is a great little tool for when you are on trips and have to write something up and don't have a laptop, for meetings to take dictations or many other things, though you will need to download some sort of application to take those notes.  The Google Play store has tons of them though, like Google Docs, OfficeSuite 8 and tons more, mostly all free of course.
So that's about it guys.  This has been an amazing tablet, it can do just about anything and with its updated display, and everything looks beautiful as well.  It has tons of absolutely great features especially for the price, though it does seem to have a bit of a storage issue but as it is, I have 8 Ball Pool, All-In-One Topolbox, Angry Birds, Batman Arkum Origins, Clean Master, Dead Trigger 2, Order and Chaos, FM Radio, Gmail, SimCity, Storage Partitions and all of the updates for everything installed and I have about 80Megs free, and that's without moving installed software to the other partition, so I would say it holds a lot as it is.  It can also take an SD card so that might help you some, but you will have to manually move things like photos, documents, APK's and the likes if you want to free up more space.
I did receive an update from Tablet Express that the FM Tuner will be better supported in a future firmware update.  The partition issue I experienced will be updated in the next firmware update coming soon, after I have applied and tested it I will update the review and possibly update the 4.5 star rating to a 5.  While I do like the FM tuner feature, that would not change my rating if it is or is not supported as it is a feature that many would not use as much as the actual storage capacity.
I give this tablet 4.5 starts out of 5, the only bad things I could find was the Storage issue but with all the great things it can do with such a low price I could not take away a full star for that.  I love this tablet and hopefully will raise the 4.5 star rating to a 5 star  rating when the partition issue has been addressed.
Great job Tablet Express, I hope you keep on this track of improving your tablets and undercutting the big guys in pricing.
————————————————————————————————————————————–
Update 4/27/2015
After updating the firmware to the latest version on Tablet Express' site, the storage issue has been corrected, I can install Hearthstone, Gangstar Vegas and a few other titles and have not come across capacity issues, raising the rating from 4.5 to 5 stars.
We are influencers and brand affiliates.  This post contains affiliate links, most which go to Amazon and are Geo-Affiliate links to nearest Amazon store.
I have spent many years in the PC boutique name space as Product Development Engineer for Alienware and later Dell through Alienware's acquisition and finally Velocity Micro. During these years I spent my time developing new configurations, products and technologies with companies such as AMD, Asus, Intel, Microsoft, NVIDIA and more. The Arts, Gaming, New & Old technologies drive my interests and passion. Now as my day job, I am an IT Manager but doing reviews on my time and my dime.