We are influencers and brand affiliates.  This post contains affiliate links, most which go to Amazon and are Geo-Affiliate links to nearest Amazon store.
Today I have the pleasure of bringing you my review on the TabletExpress Dragon Touch A1X 10.1in tablet. This is a budget Android tablet but it pretty much fits the bill for just about any task and does it with some style. Coming in a $139.99, I didn't expect too much from this tablet, but I was amazingly surprised.
The specs themselves will have you wondering a bit, but a tablet is more complex than we give them credit for. Check out these specs
Specifications
10.1in 1024×600 Display
AllWinner A31S Quad Core Cortex A7 processor running at 1.2 on all 4 cores
PowerVR SGX544MP2 GPU
1Gig DDR3 RAM
16Gig NAND Flash
Android 4.4.2 (KitKat)
Dual Camera 2MP Rear .3MP Front
Wireless N (802.11 b/g/n)
Bluetooth 4.0
Ports: Mini HDMI, 3.5mm Headphone Jack, TF/MicroSD card slot for additional storage
GooglePlay Certified
Enough talk; let's take a look at what comes inside this box.
As you can see, it does not come in a fancy box with a bunch of pretty flyers. You have to pay for all of these things; TabletExpress doesn't think you should have to. I am a big believer that every company should do this; TabletExpress is leaps and bounds ahead of the competition on this. You save some money and help save the environment a bit too, a win win.
Lets take a look at setting The Dragon Touch A1X device up
I think they had a pretty nice little boot screen there. Welcoming you to the world of Android, they give you a very brief tutorial on how to get around, that's a nice little step for those of us that are not too knowledgeable on all things Android. Notice how simple the OS is, there is no pretty graphical user interface (GUI) like other manufactures use. Heavily graphic GUI's many times more quickly drain the battery and mostly make getting around the OS so much more frustrating in the end, oh yeah and those companies charge you for that OS too so you get your stock Android OS here.
If you notice, this tablet comes with Google Play, this is a great thing. Many of the biggest complaints about tablets like the Kindle Fire HDX and other brands that come with their own app store is the limitations on how few Android apps are available compared to Google Play.
There are a few things that don't look that great on paper, but on a finished product do so much more. First things first, A budget tablet having a Quad Core processor, that is pretty nice which allows the OS to function more smoothly and handle its background tasks with ease. The single core days are long gone, budget doesn't mean single core processor anymore, or even dual core, this baby has 4.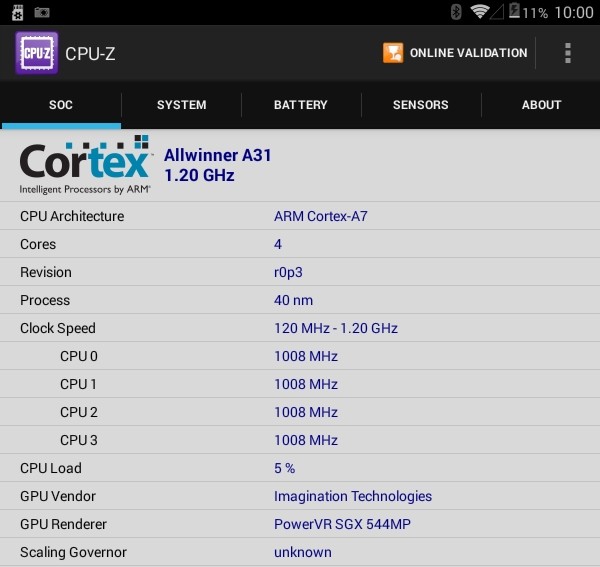 This is the part I became a little worried about, while it does have a 10.1 in screen, its 1024 x 600 resolution seems to be a little low, but I was comparing it to a computer. While some tablets might boast a 1920×1024 resolution, those same tablets cost 2 or 3 times as much, sometimes 4 times as much.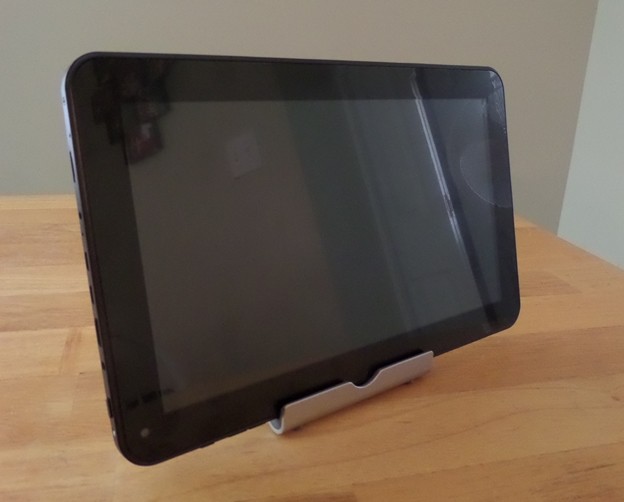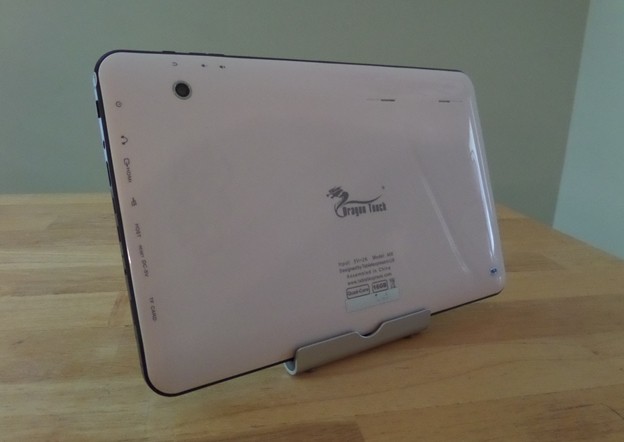 With that said, many people, including myself at first would think that this tablet wouldn't have been that great because it did not have a Tegra GPU. I was amazingly surprised at what this GPU could do at this price point and with a GPU that is not as well known.
Here is what Antutu benchmark scores looks like.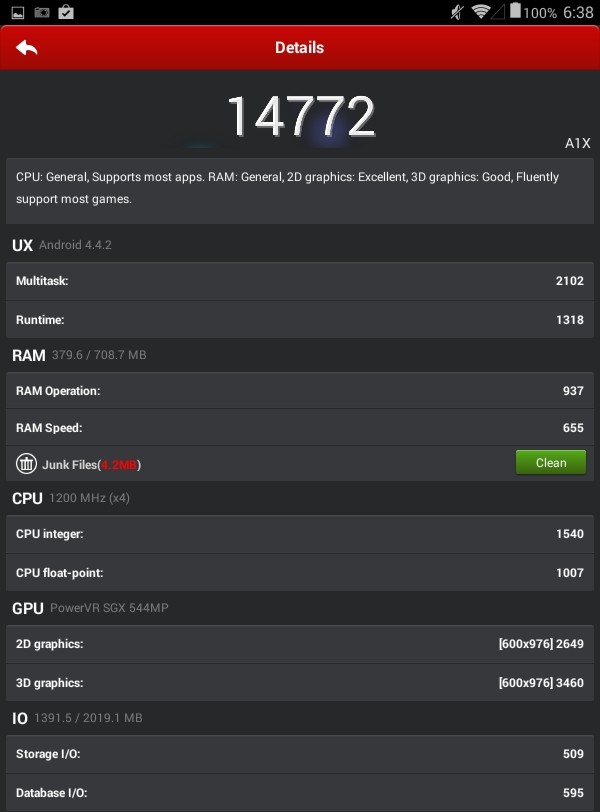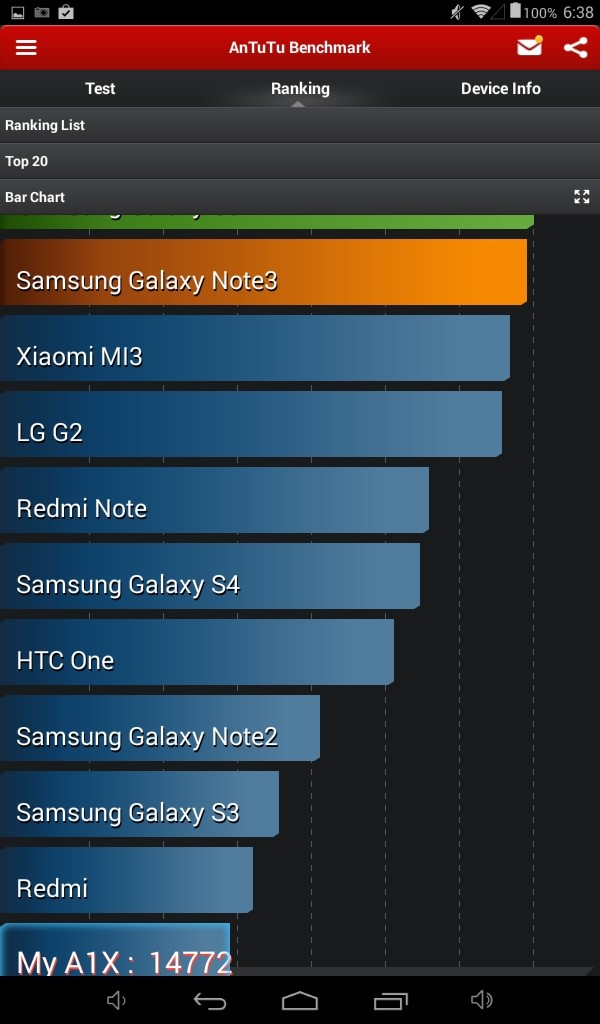 This score brings it slightly above the Google Nexus 4 and slightly below the Samsung Galaxy S3. The Nexus 4 and Samsung Galaxy are currently around $170 but leave you at 4 inches,  although you can make phone calls… This not only has a larger screen but it costs less and is upgradable to later versions of Android once they become available.
Here is how this fared in Futuremark's 3DMark for tablets.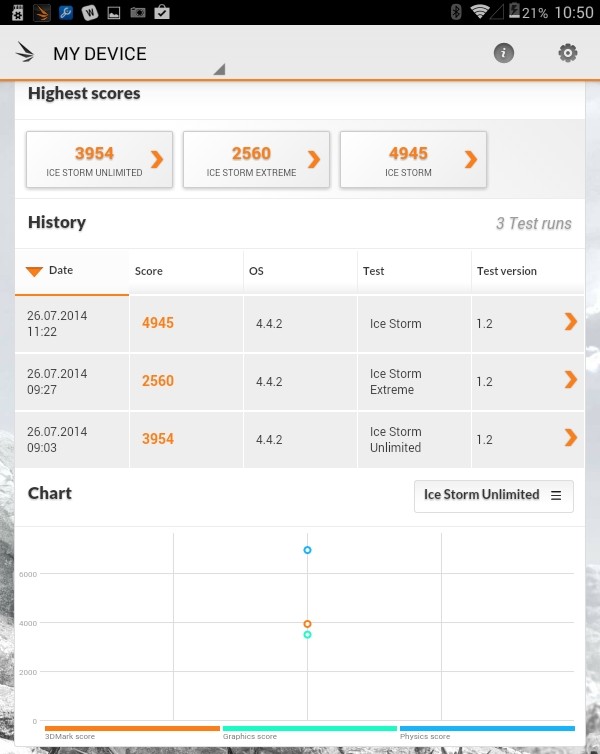 Not sure about you, but I have never had fun playing a benchmark, come to think of it I have never played a benchmark. Benchmarks are meant to show you what your CPU/GPU can do, and don't always compute to real world use, their scores though do many times make shopping for devices a bit easier. Aside from this, let's see how this tablet does in games.
This video will take you across games such as BatMan Arkham Asylum, Dead Trigger 2, Angry Birds Star Wars, then play movies such as Despicable Me 2 and Happy Gilmore, browse through the Goolge Play store then finally jam out to iHeart Radio. Ok, maybe it's better to watch it
That didn't look like budget performance to me, I think they all loaded and played nicely.
This tablet gives you plenty of space with 16Gigs of NAND FLASH for storing your pictures, programs and all that good stuff. Many tablets at this price and above will not provide you with the ability to pop in an SD/MicroSD card, but with this guy does. Installed in this tablet I have a 32Gig Sandisk MicroSD card and it works beautifully. With this, I can transfer my installed programs from my tablet to the card. You might be able to get more than 32Gigs, but this is what I have at the moment.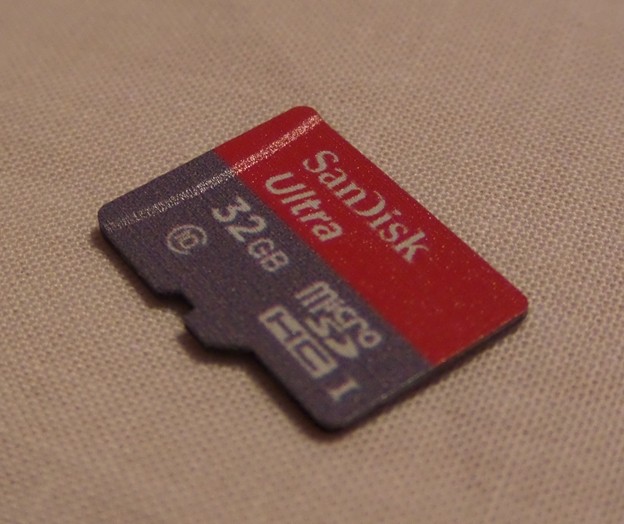 I wanted to also test the battery to give you an idea what you can expect. After you look at the stress test battery readings, please read on to the real world tests, they are very different.
For benchmarking the battery, I used Battery Stress available on the Google Play store as a free download. Since this tablet does not have a real GPS this utility will not work until you click to remove the check in the GPS box on the left. After you do that, click Start Test and you're on your way.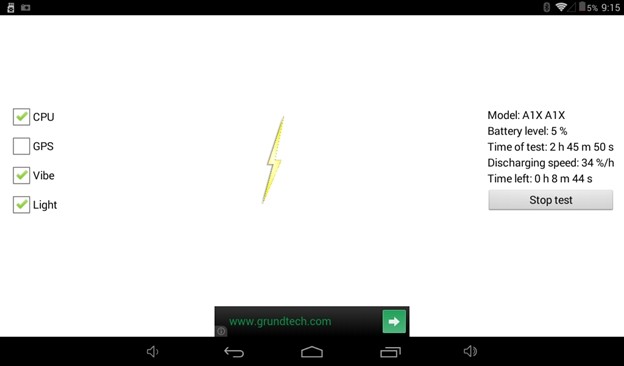 If I had let it go, I am sure I could have hit 3 hours of stress, the time left in the picture above reading 8m 44s kept staying still as the "Time of test" reading steadily crept on. This means that the battery seems to have held some hidden charge so it the program was trying to catch up. I am sure it would have been some over 3 hours, maybe 3 hours and 20 minutes, but I wanted to get the screen shot in and I stopped the test afterwards. Many things of course could improve battery life like disabling Wi-Fi and Bluetooth if they are not in use, closing some of the open running programs and more.
Here are the dual facing camera, this is an example of the pictures the cameras can take.
This is a photo from the rear camera, the .3MP one and in resolution it was 640×480. Not the greatest camera, but at least it has one so you can demonstrate something to someone, pictures are better than words.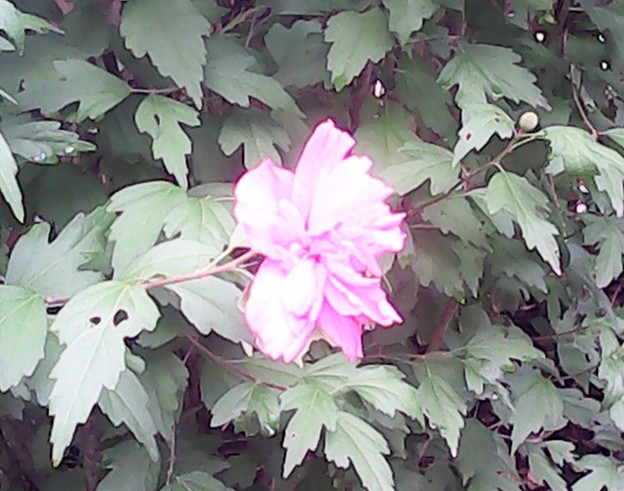 This is a picture from the front camera. This one is pretty good at 2.0MP,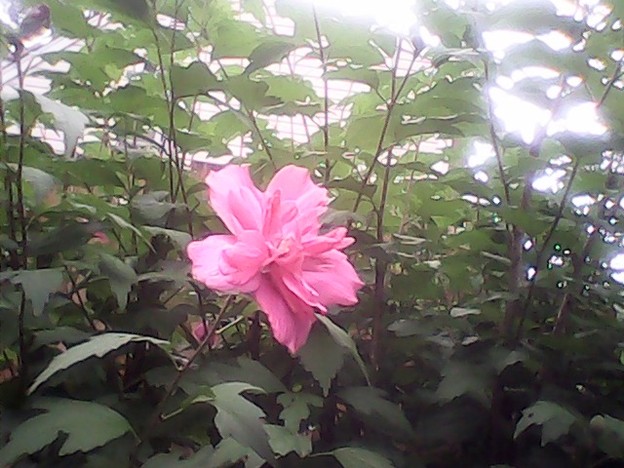 Here are the ports, the ports and power button along the bottom of the tablet. This is a bit of a problem, but not a huge one. Some programs adjust automatically vertically when you use them and there is a set top, this top turns out to be right where the cable to charge it connects so it can be a bit odd to charge it when you are reading a book in bed and/or using that program that automatically fixes itself vertically.

Here are the buttons along the side of this tablet. The volume up and down are standard but the other one was a bit strange to me, but a nice touch as some programs can make this difficult. This is a "Back" button, when pressed it will take you back to the previous screen. I think it's nice that not only are there soft buttons within Android but they actually added these as physical buttons as well.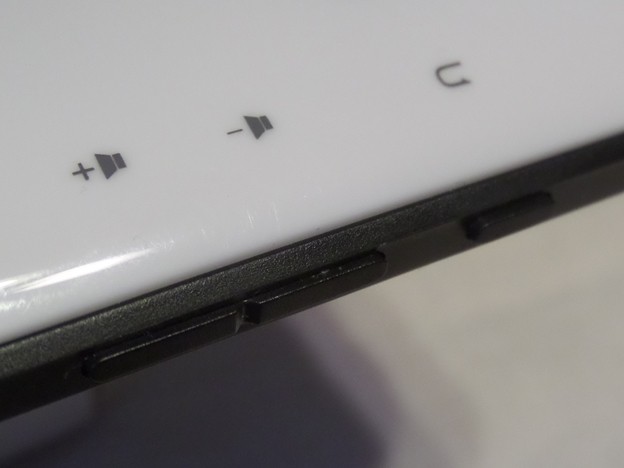 One feature I almost forgot about was the Bluetooth 4.0, pretty important to some people. Here I show you how I connected it to my Havit Bluetooth speaker.
So that's pretty much it guys. If you are looking for ground breaking tablet that has anything and everything maxed out this might not be the tablet for you. This tablet can play just about any game out today without topping out any benchmarks, which speak tons. It also has all of the ports you would want with the exception of a GPS though you can find your coordinates using Google play services, Google Search and Google Location Reporting. I would recommend this tablet to anyone trying to save a buck, or maybe as a second tablet.
Oh, and we are giving one of these Dragon Touch A1X Android Tablets away, all you need to do is go to this link and Enter the Dragon Touch A1X Tablet Giveaway.
We are influencers and brand affiliates.  This post contains affiliate links, most which go to Amazon and are Geo-Affiliate links to nearest Amazon store.
I have spent many years in the PC boutique name space as Product Development Engineer for Alienware and later Dell through Alienware's acquisition and finally Velocity Micro. During these years I spent my time developing new configurations, products and technologies with companies such as AMD, Asus, Intel, Microsoft, NVIDIA and more. The Arts, Gaming, New & Old technologies drive my interests and passion. Now as my day job, I am an IT Manager but doing reviews on my time and my dime.