Image Credit: Pixabay
Getting a drone that costs less than $200 and offers various functionalities could be quite challenging for drone enthusiasts and hobbyists as well as professionals. This is because the drone market continues to get more competitive by the day. Even more, there are crucial factors worth considering when faced with the choice of drone to get. These include the stability and flight time of the drone, how well and easily it can be handled, protection against crashes, availability of smart features (such as GPS, flight modes) etc.
The best drones under $200 offer average flight times from about 5 minutes to as long as 30 minutes, depending on the power of the drone battery and the availability of an extra battery. Some of the drones may come with a few extra batteries to help reduce the downtime of the drone, so that while it's in the air, the other battery is charging. Besides, weather is often a problem with any kind of aircraft (drones inclusive) because it affects its performance, so the quality of the rotor blades and motor of the drones also impact how well it can fly in extreme weather conditions.
Just like how almost every person who learns how to ride a bike falls a few times before perfecting the art, learning to fly a drone would involve having a few crashes. These drones under $200 offer, to varying degrees, some level of protection against the force of impact in the event of a crash. Although there are drones which have anti-collision tech, they are more expensive than $200, which means that the cheaper drones are perfect for learning drone-handling and safe flight procedures.
The list of top five best drones that cost less than $200 include;
The Syma X8HG Drone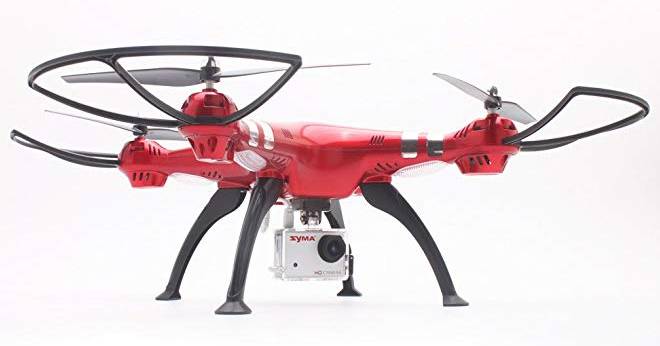 The Syma X8HG drone is a work- and fun-friendly drone that has various exciting features. These features include altitude hold for locking the drone at specific desired heights, HD cameras for high-quality (1080p) pictures and videos, 7-10 minutes of flight time and a 100-meter remote control range. In addition, the drone is stable, adaptable, durable and easy to fly and upgrade. Besides, it is usable by both adults and children.
The Altair 818+ Drone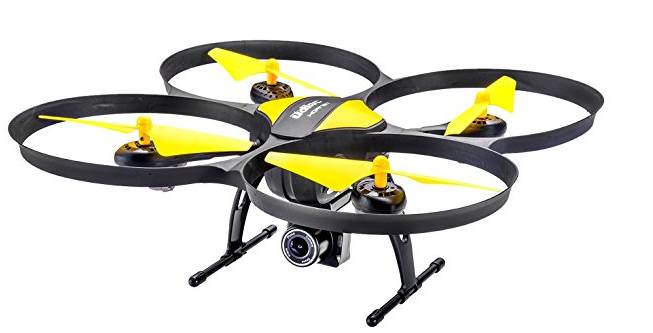 The Altair 818+ drone is the perfect drone for drone enthusiasts who are interested in photography and videography. It is a drone well-known for its ability to hover and give great picture and video focus and shots. The flight time of the Altair 818+ is 15 minutes, capable of increasing to 30 minutes with two batteries, making it perfect for people who want to take long aerial shots and videos. It consists of a 720p camera and has a 200-meter remote control range. The remote control has a smartphone-compatible feature which allows streaming to a smartphone within a 60-meter distance. Other interesting features of the Altair 818+ are Emergency Landing, Altitude Hold, Headless Mode, etc.
The Holy Stone F181C Drone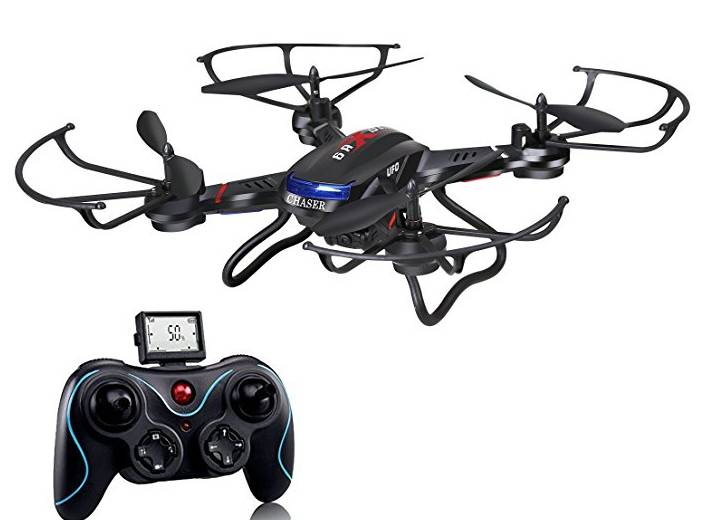 The Holy Stone F181C drone is a small-sized and versatile drone that boasts good all-round performance. It consists of different smart features such as the "Home button" which means it has the ability to return to the location of its controller. It also has the altitude hold feature. The camera of the Holy Stone F181C drone is high quality (1280 x 720p) giving great pictures and videos. The flight time of the drone between 7 and 9 minutes and can be remotely controlled within an 80-meter range.
The Altair Aerial Blackhawk Drone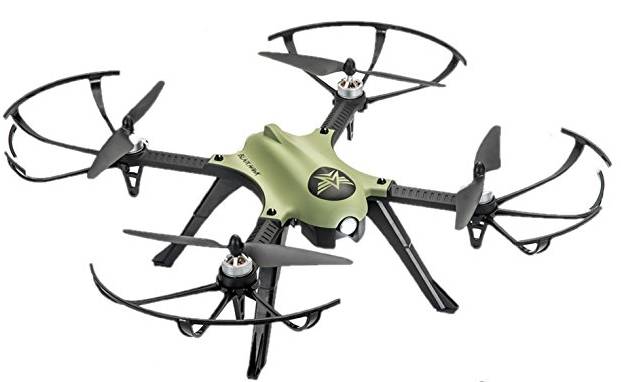 The Altair Aerial Blackhawk drone is an amazing drone that boasts exciting features such as 15 to 17 minutes flight time and a 500-meter control range. It comes equipped with an HD-quality camera and four high landing gears. Another interesting feature of the Aerial Blackhawk is that it can be flown at night because it is equipped with bright-colored LED lights that allow it to be well monitored in flight. A unique feature of the drone is its different flight modes; high-speed flight mode and low-speed flight mode making it usable both indoors and outdoors. The drone is capable of 360-degree aerial stunts and can be used and operated by anyone from 10 years of age.
The Hubsan H107D Drone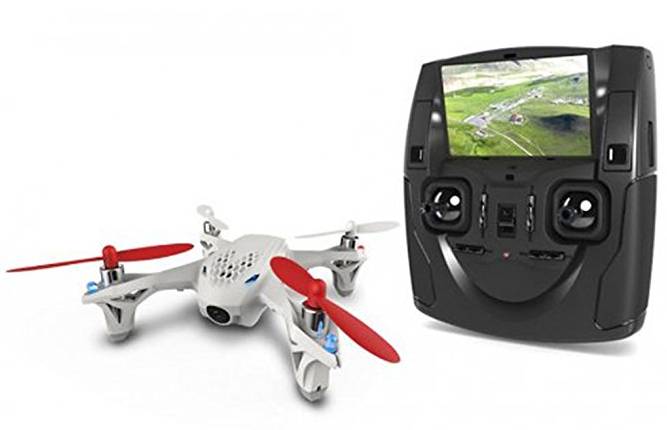 The Hubsan H107D drone is a simple and stable drone that contains a camera and is capable of enduring crashes. In addition, it has the capacity to function properly even when the voltage of the battery is low, giving optimum performance. The camera quality is 720 by 240p and does not suffer any interference or interruption by nearby aircraft. It is controllable within a 100m radius and executes high-speed maneuvers with ease. The flight time of the Hubsan H107D drone is 6 minutes and can be operated by anyone from 10 years and above.