We are influencers and brand affiliates.  This post contains affiliate links, most which go to Amazon and are Geo-Affiliate links to nearest Amazon store.
Designing an eCommerce website can be complicated. There are lots of things to consider, from site performance to user engagement. It's one thing to design a simple website, but designing an eCommerce site comes with its own challenges.
Wondering about the guidelines?
Consider this article to know more on designing ideas of an eCommerce website.
Same Designs for Same Products
It means that your eCommerce website's design is similar your products. You should always keep your design coherent with what you're selling completes the overall feel and look of your site. One thing you need to make sure that everything from images, color schemes, to text, perfectly defines your website.
For instance, If your website is selling footwear for women your design should look classic and chic. And if your website is selling beauty products the theme of your design should look glamour and attractive.
Proper Product Presentation and Description
After selecting designs, you need be careful when showcasing items and make sure that you use high-quality of images that will attract the user's attention. Always consider the larger images The larger the images, the better. By showing quality pictures, your customers can see how well the product looks in real.
For better utility, select a layout that emphasizes your product in every page. Don't give them a hard time finding the page for "clothes" or "dresses" if they've already searched or clicked on a similar item.
Delivery Rates
There are many best eCommerce sites offer low or free shipping. During  shopping online, customers are always prefer best deals and ask question to themselves "Is this a good deal?" and many more…
After that they will decide to buy once they see the shipping rate. According to them, a high delivery rate means it's better to buy from the market or from the store. On other hand, low shipping means that they can save money through online offers.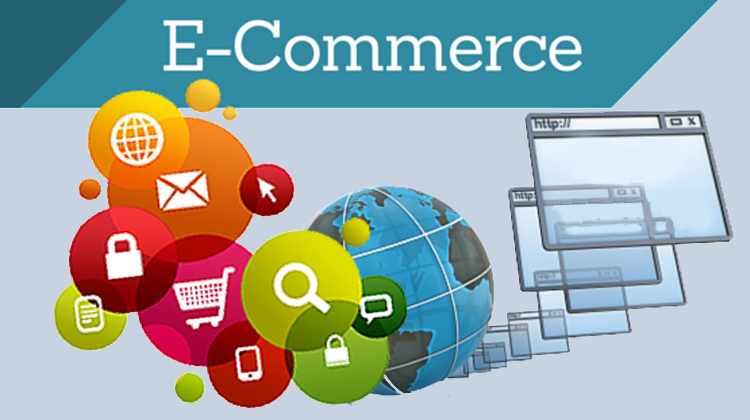 Attractive Shopping Kart Designs
Always prefer to select minimal designs for shopping cart because it is one of the most credibly important parts of your website. Generally, a good shopping cart can modify users to add multiple items or revise order. Remember one thing while designing a shopping cart, make sure that you add operable product images, search bars and user reviews.
Visitor's Checkout
Most of the cases, eCommerce sites initially ask users to register and create an account first before they move further with the purchase. However, it is helpful since it allows you to interact, review, and track your customers. On other hand, customer always want to make online purchase as anonymously.
Simple Checkout Process
According to you what's ideal process for checkout? Make checkout process very simple and legal. It should be easier process that bring more motivation to your customers.
So, it is advisable to make one simple page, don't make too many pages for checkout. Always try as much as possible to make it a single-page process while not being too irresistible for consumers.
Payment Option
There are plenty of eCommerce websites which do not allow to pay customers via PayPal or other similar platforms. They only allow to pay through master or visa card. So, when designing an eCommerce site, make sure that you provide lots of payment solutions so you can cater a wide range of shoppers.
Don't forget that customer is king, always consider payment methods that preferable to the customers.
Customer Support 
If you want to earn more loyal customer, let your customers know that you are available by simple call, message or an email!
Always, try to solve all queries related to customer regarding their purchase and return. Make a simple return policy. Make sure that there is always someone who can attend to help on queries.
if your site don't provide any legible contact information, there is chances to loss customer.
Connect Your Website Socially
No one is going to believe you.so, it is better to connect socially from the start. Always welcome for a customer's reviews. As, without proof no one will going to purchase. If you are struggling with the reviews, make your website according to customer's need.
With social platform connection, your website may get good reviews and there is chances to increase in traffic. You can share post related to daily offers on Facebook, Twitter, Instagram, and a lot more.
Nowadays, among all social platform, Instagram has secured its position on the pinnacle. So, it is better to increase Instagram followers to invite organic traffic to your website.
Conclusion
Hoping that you now have some new ideas to put into action on your store in order to make more successful. Whatever may be, from WordPress plugins to Themes, try to implement in such a way that you drive direct traffic to your store.
In addition to these, with the right theme and plugin, you can create a simple way to sell product online or build a featured eCommerce store with the help of WordPress! You may read this WordPress review why it's the best option for building business site.
Author Bio:
Daniel Clark is a VP of Marketing at Kodematix. Daniel likes to be busy with his team for delivering top web design and development solutions to small business and startups globally.
We are influencers and brand affiliates.  This post contains affiliate links, most which go to Amazon and are Geo-Affiliate links to nearest Amazon store.
This is the Dragon Blogger Guest Bloggers account for author's who want to submit articles and only have credit in the post instead of having to manage their own WordPress profile.