For those who just don't want to fiddle with earbuds and want the benefit of a high quality headset that goes over your ears but still stays in place on the ear and doesn't have wires connecting to your SmartPhone or Music Player the ARCTIC P324 BT is the one device that fits all.

Sweat and water resistant, and compatible to all A2DP supporting Bluetooth devices, this bluetooth headset pair also comes with a case for easy portability.  You will find it also has exchangeable and washable earpads so when they soak up that sweat you can wash them too and you get up to 20 hours of play back and 400 hours of standby time.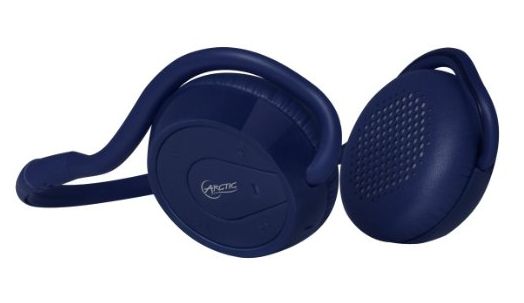 You can even talk and answer calls with them as well if you need to take a call in a pinch or interrupt your run.  The ARCTIC P324BT comes in 6 different color options including Blue, Pink, Purple, White and Green.  They are on sale right now with a special launch price of $25.99 which is a fantastic deal for a Sports Bluetooth headset and these are a must try!  I do plan on getting a pair and will do full review in the near future.