We are influencers and brand affiliates.  This post contains affiliate links, most which go to Amazon and are Geo-Affiliate links to nearest Amazon store.
Car and personal safety has always been the utmost priority of every driver. The car owner spends money on different safety gadgets in order to have smooth and secure driving experience. Whereas multiple car manufacturing companies have introduced a variety of products to provide their customers with the best possible driving experience, Night Vision System is one of them. This gadget allows the driver to have a clear view of the road even in low visibility due to low lighting or poor weather conditions. However, the in-built night vision systems are usually expensive and are available in a few specific car models only. Hence, Lanmodo spent years in the research and development of a perfect night vision system and introduced a high-quality safety gadget in the market, called Lanmodo Vast Automotive Night Driving Assistance System. It is not only a cheaper replacement of the already existing night vision systems in the market but it is also applicable to almost every car model. Moreover, there are several elements that make the Lanmodo Night Vision System the best choice for your vehicle as compared to the other night vision gadgets available in the market.
Real test video: 
Advanced Features of Lanmodo's Night Vision System
●1080P Full Color Image, 300m Vision Distance
Lanmodo night vision system enables the driver to see the exact road situation from far ahead as its vision expands up to 300m, allowing the driver to take necessary precautions in advance. It increases road visibility when there is less lighting on the driver and protects the driver from any terrible road accident. With the help of a high-resolution display of 1080P, the driver will be able to visualize the road situation better in full-color image. Whereas, the other systems only provide a black and white image. Besides, its 8.2 inches huge IPS screen gives clear and bright images without causing any strain on the driver's eyes, hence, keeping you safe at night times as well.
●Easy Installation Process
The installation process of the Lanmodo Night Driving System is truly effortless as compared to the in-built systems. You can install it yourself with either of these 2 methods. One way is to fix the camera to a non-slip mat and then attach it to the dashboard. And in the other method, you can install the camera on a car's windshield by hooking it on to a sucking cup. After fixing the camera in either of these places, connect the given cable to an OBD adapter or cigarette lighter and turn on the system. And then, you are good to go.
●Easily Accessible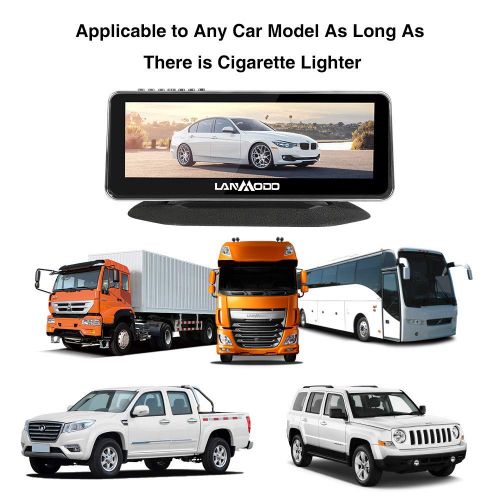 Lanmodo Night Vision System is easily available in the market, unlike the high priced built-in night vision systems. You can purchase this economical system with a complete guide on Lanmodo's website. The system is also available on Amazon's website as well. It is applicable in almost 99% of the cars available in the market. So, hurry up and get this super convenient device to make your everyday rides safe and sound.
Importance of having a night vision system
●Enhance your Night Vision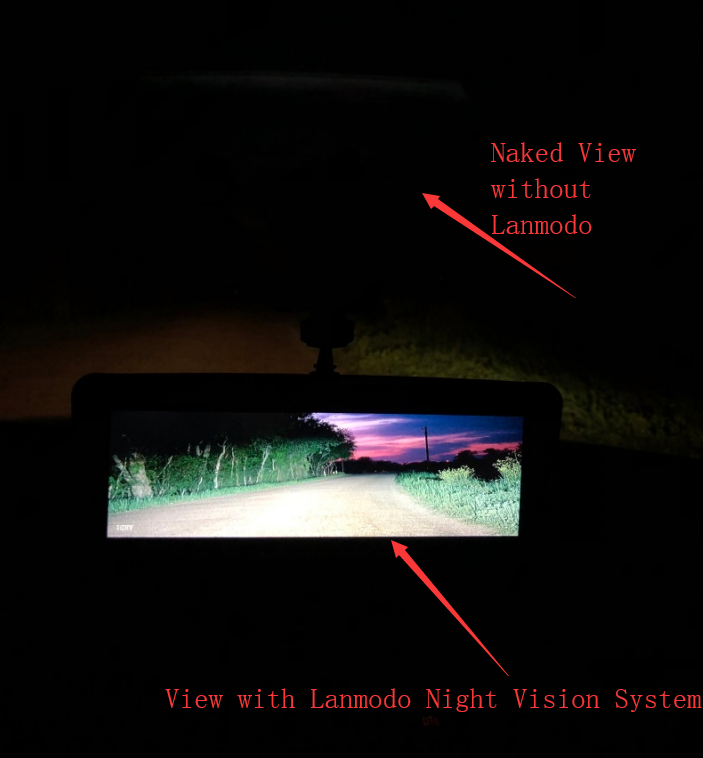 Most of the time at night, we face trouble in viewing the road clearly due to bad lighting. In such situations, even the car's headlights do not reach beyond a specific limit. However, with the Lanmodo Vast Night Vision System, you can now increase your nighttime visibility of the road and travel across the whole city without any trouble at any time. The system will help you in detecting even the slightest detail on the road. It surely makes your driving experience better and protects your family from every hazard on the road.
●Enables you to take Precautionary Actions in Advance
One of the most important features of the Lanmodo Vast Night Vision System is that its camera extends up to 300m, giving you the view of the road from far ahead. Also, with the help of this system, you can get a 360-degree wide-angle HD view, which enables you to see the sides of the road as well. These wonderful features benefit drivers and display the exact road situation in advance. Hence, giving you enough time to take the necessary precautionary action to avert any unfortunate mishap.
●Reduce the fear of Family and Friends about your Driving Safety at Night
Driving at night time can be really risk as most of the car accidents in America occur at night. Poor visibility and reckless driving can lead to terrible incidents. Therefore, most of the people fear about their family's safety while driving at night. However, you can minimize this fear by installing a Night Vision System in your car, as it enhances the road's clarity and make every obstacle clear for the driver from far ahead. So by installing a Night Vision System in your car you can ensure the safety of your loved ones and protect them from every disastrous and terrible situations. You can purchase one on Lanmodo official website with $50 coupon code: LMDNVS_DBR , or you can also get one on US Amazon with $50 coupon code: LANMODO1.
We are influencers and brand affiliates.  This post contains affiliate links, most which go to Amazon and are Geo-Affiliate links to nearest Amazon store.
I am interested in all things technology, especially automation, robotics and tech that helps change how society will live in the future.