We are influencers and brand affiliates.  This post contains affiliate links, most which go to Amazon and are Geo-Affiliate links to nearest Amazon store.
Owing to the increase in the popularity of gaming consoles today, the options available are so many that it has become difficult to pick the best one from the lot. While some of them come with amazing technological upgrades and multi-platform gaming, some others are best-suited for family and travel. If you had to choose just one from the best-selling gaming consoles, which one would you prefer? On what basis would you select that one perfect gaming console for you?
The console war between Nintendo, Sony and Microsoft still continues and this competitiveness makes it even more tedious to pick one of them. In order to make it easier for you, we have narrowed down the choices and listed out each of their features.
PlayStation 4: PlayStation 4 is the basic console from Sony and has been a favorite among its fans. It is popular for its affordability, VR support and exclusive games with interesting single-player titles. It is currently the only console that brings to you the virtual reality experience. Get your own PlayStation VR headset from Amazon Australia and enjoy next-level gaming. However, it doesn't support backward compatibility and 4K resolution. So if you're looking for the 4K generation console, PS4 is not for you.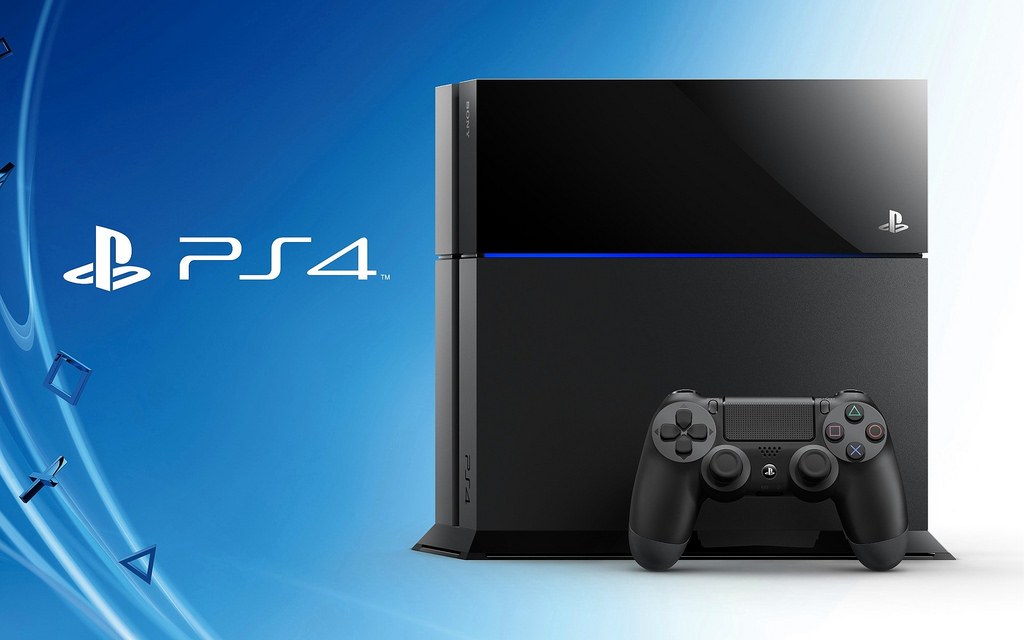 PlayStation 4 Pro: For those of you in search of an affordable gaming console with the latest 4K resolution (or 4K ultra HD), PlayStation 4 Pro is the perfect choice. It comes with a much more stunning display than its predecessor. Also, upgrading from PS4 to PS4 Pro requires you to neither get a new game library nor spend any extra amount on the newest 4K games. Furthermore, PlayStation consoles possess the ability to stream content from Amazon, Netflix and other entertainment apps. But when it comes to backward compatibility, PS4 Pro also poses the same problem as PS4. So it would be safe to say that you must go for PS4 Pro only if you're really interested in an inexpensive 4K console.
Xbox One S: Microsoft's Xbox One S is another affordable 4K gaming console, which is sleeker in design and more powerful than the Xbox One. It also allows easy up-scaling to 4K gaming and comes with a good backward compatibility unlike the PlayStation consoles. So you can enjoy playing the classic Xbox and Xbox 360 titles on Xbox One S. One major advantage that the Xbox One S has over PlayStation is its in-built 4K Blu-ray player, which allows you to stream your own Blu-ray collection in the console. Xbox One S however, doesn't have a great collection of exclusive games. If you prefer a much better 4K experience, its successor console Xbox One X is the one for you. If exclusive games and better 4K up-scaling is what you're looking for, then PS 4 Pro would be your best buy.
Xbox One X: Xbox One X is undoubtedly the most powerful 4K gaming console when compared to its counterparts. It comes with a native, up-scaled 4K resolution, great backward compatibility and an in-built 4K Blu-ray player. Owing to its excellent specifications, this console offers native 4K on more number of games when compared to the PS4 Pro. However, it is also an expensive one. If you're okay with spending a huge amount on this console, which lacks an exclusive games library like the Xbox One S, then go ahead with your choice.
Nintendo Switch: The Nintendo Switch is a unique gaming device that can be used as a home console and as a handheld device. Although it isn't as powerful as the Xbox and PlayStation consoles, it comes with a vast library of exclusive games. If device specs and high resolution aren't a priority, and you prefer playing Nintendo-exclusive games on the go or on your home TV, then Nintendo Switch is for you. Get the best quality gaming console on eBay Australia and experience gaming like never before.
Nintendo 2DS XL and Nintendo 3DS XL: While switch is the most powerful Nintendo console, Nintendo 2DS XL and 3DS XL still continue to be brilliant handheld-only devices. They are light, easily portable, sturdy (kid-friendly), inexpensive and possess a vast library of games. But if you're looking for a powerful console, then it would be best to turn these down.
Nintendo Wii U: This is the best option if you're looking for a family-friendly gaming set. Nintendo Wii U comes with a gamepad controller that possesses a screen. So while the kids play on their gamepad with its dedicated screen, parents can use the TV without disturbing them. This console offers some of the best multi-player games, including Super Mario 3D world and Mario Kart 8. Another advantage of the Nintendo Wii U is its compatibility with Wii remote controllers. This means that you need not purchase additional hardware for playing in group.
Super NES Classic Edition: This is a retro gaming console that is best-suited for Nintendo fans as well as gamers who spent their childhood with video games. The Super NES Classic Edition comes with 21 games, along with Starfox 2, and brings back the 1990s gaming experience. The set also includes two Super NES Classic controllers (wired) to facilitate multi-player gaming. If you wish to take a walk down the memory lane or introduce younger gamers to some of the best games from the bygone era, you should definitely go for the Super NES Classic.
With this narrowed-down list of the best gaming consoles available today, you can easily choose the perfect one for you depending on your requirements. The Internet is loaded with a plethora of information on the vast variety of gaming devices available in the current market and also online stores from you to purchase these machines such Amazon Australia or eBay Australia. There are numerous gaming console accessories as well that you can buy once you have finalised on your console. So go get yours today!
Author Bio:
Nidhi Mahajan is a guest blogger and passionate about content writing. She has been creating SEO friendly content for more than 5 years. For more info you can check her Technology blogs at pop-pins.com
We are influencers and brand affiliates.  This post contains affiliate links, most which go to Amazon and are Geo-Affiliate links to nearest Amazon store.
This is the Dragon Blogger Guest Bloggers account for author's who want to submit articles and only have credit in the post instead of having to manage their own WordPress profile.