We are influencers and brand affiliates.  This post contains affiliate links, most which go to Amazon and are Geo-Affiliate links to nearest Amazon store.
Ovum, an independent researcher published a study a few months ago which showed that 5G technology could deliver home broadband speeds of up to 100MBps and 300mps for mobile phones as well as potentially replacing up to 85% of traditional fixed line connections. Despite this, fiber optic still offers a very reliable and stable connection. As such, this might not happen soon. 
The study examined the viability of 5G technology and various claims, which are worth looking into. Its area of focus was around Fixed wireless Access service. FWA services offer a targeted and faster connection, which is able to compete with fixed line connections. However, fixed-line connections are also being improved. For instance, Vodafone recently revealed a 1 GBps fiber optic line for some UK residents. An FWA service uses frequency bands similar to those of Wi-Fi. They often require that end-users have a special antenna outside. It is especially so in rural areas where distances are a major issue.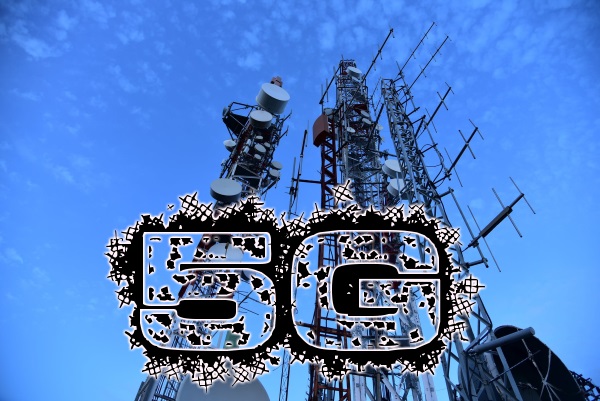 Faster Speeds
A while back, a house in East London enjoyed fiber unlimited speeds 10GBps all day, which was about 30 times faster than the fastest speeds offered by most operators. This was a proof of concept trial but such speeds could be offered to customers in the future. The Ofcom boss at the time noted that the amount of data being consumed by citizens was growing by about half annually. Thus, the need for the provision of a fiber unlimited broadband service was growing for offices and homes. 
Right now, there is a lot of momentum behind full –fiber by major companies such as Vodafone, which will ensure stable support for the digital future. However, there is not much use for speeds of 10GBps. In fact, most devices cannot cope with such speeds. 
Today, about 95% of homes can access an FTTC connection. The maximum speeds possible are about 78MBps, which is great for most homes. Such speeds can handle video game streaming and movie streaming with ease. 
Despite this, with the proliferation of 4K media, this might not be the case for long. It is why companies like Zen are now offering ultrafast fiber to premises or FTTP. Other companies are also offering G.fast when technology allows it. Openreach has promised that by 2020, there will be 10 million homes using G.fast. It has also committed to ensuring that another three million can utilize FTTP. 
In theory, G.fast can offer speeds of up to 330MBps. Besides that, it is not likely that users will see drops of lower than 100MBps. This speed is fast enough for multiple devices to stream 4K video simultaneously. While 10GBps does sound great, hardly anyone would need such speeds. However, it is expected that most users will soon turn to ultrafast to guarantee a reliable entertainment experience. 
Why 5G could take Up a Huge Chunk of Broadband
One reason why families might opt for 5G is that it could save them up to $240 a year. The reason is that there is no fixed-line rent
al fee to be paid. Besides that, there is no fiber waiting list based on the postal code. Having to wait for engineers and holes drilled through walls are all major inconveniences that 5G will overcome. 
Another reason is that is costs almost 50% less than laying fiber. Various models have shown that 5G-FWA will cost almost half as much as it costs to lay fiber. This is a great alternative for mobile-only operators that do not have a fiber footprint. 
We are influencers and brand affiliates.  This post contains affiliate links, most which go to Amazon and are Geo-Affiliate links to nearest Amazon store.
I am interested in all things technology, especially automation, robotics and tech that helps change how society will live in the future.