Intro
We are influencers and brand affiliates.  This post contains affiliate links, most which go to Amazon and are Geo-Affiliate links to nearest Amazon store.
The mouse is arguably one of the greatest inventions for the PC and Mac that everyone uses.  With that, newer, bigger and better mice and mouse designs come out on a regular basis and this review is on one of them.  Today I bring you my review of the Patriot Viper V551 Optical RGB Gaming Mouse and the Viper Large Size Gaming Mouse Pad.
So let's get into the Specs and Features.
Features and Specifications
Omrom switch

10 Million Click Lifespan

12,000 DPI Pixart 3327 Optical gaming Sensor
30G Maximum Acceleration
220 ips (inches per second)
1000 Hz Polling rate
5 Memory Profiles
8 buttons, 7 of which programmable
Fully customizable
Multi-Zone RGB Lighting
1.8m braided cable
Large PTFE glide pads
Side Rubber grips
USB Type A
2 Year Warranty
Pretty basic stuff I would say but let's check out an unboxing and see what's in the box.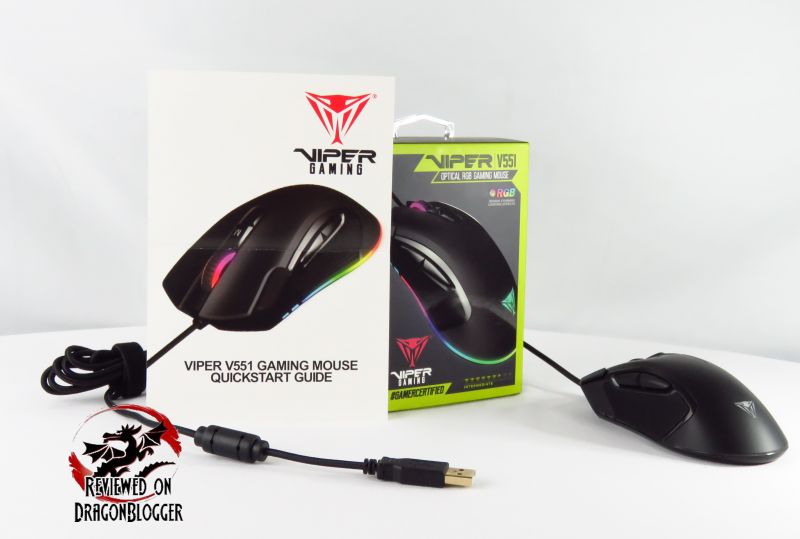 As you can see in the picture, you can see it came with a manual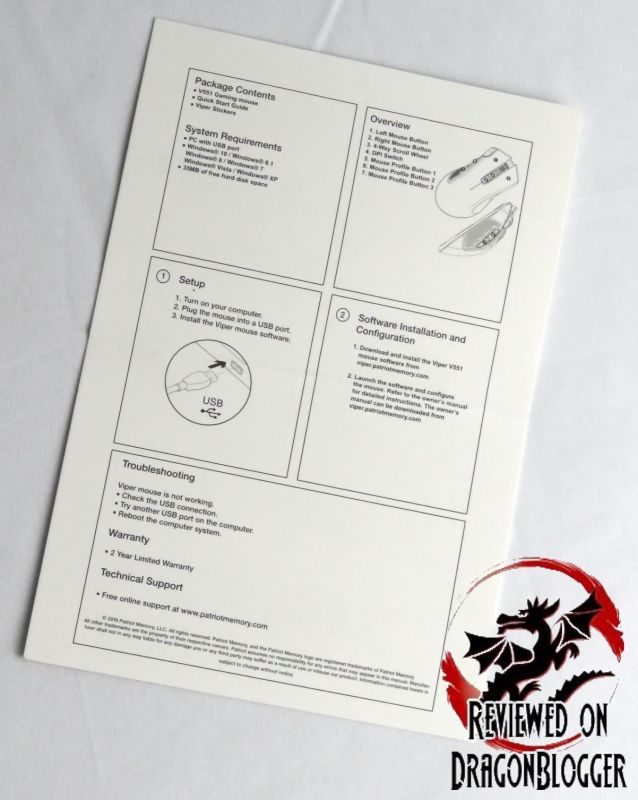 There's not much to go over here, System Requirements, Overview, Setup and Software installation and configuration all of which we will go over here.  Let's get to the mouse though.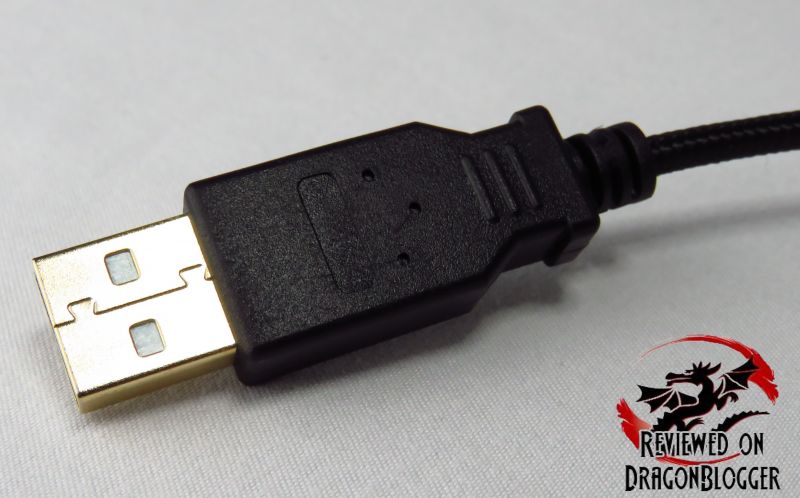 Starting from the USB connection itself, it is a gold-plated connection.  Coming up from that: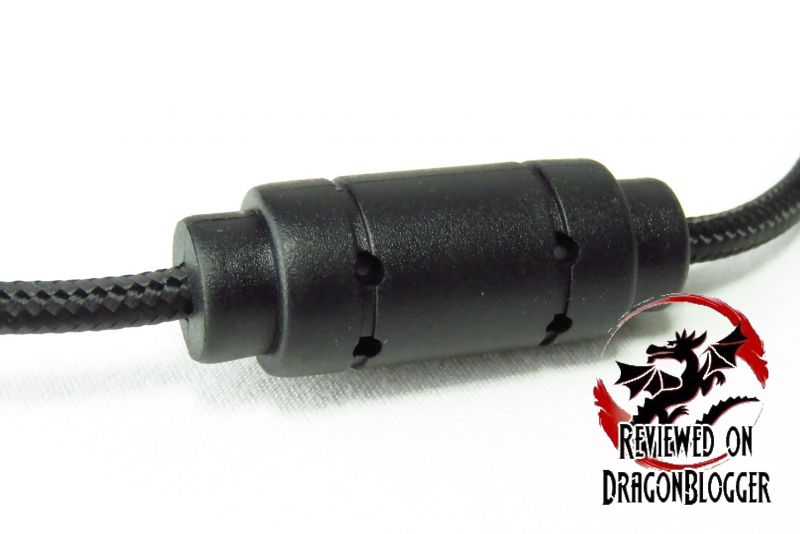 We find a tightly braided cable and in between that a ferrite core to help keep your mouse communication from getting interference, keep that 1000hz polling rate fresh.  Not uncommon, but still worth mentioning.  The cable is 1.8 meters long, or 5.9 feet.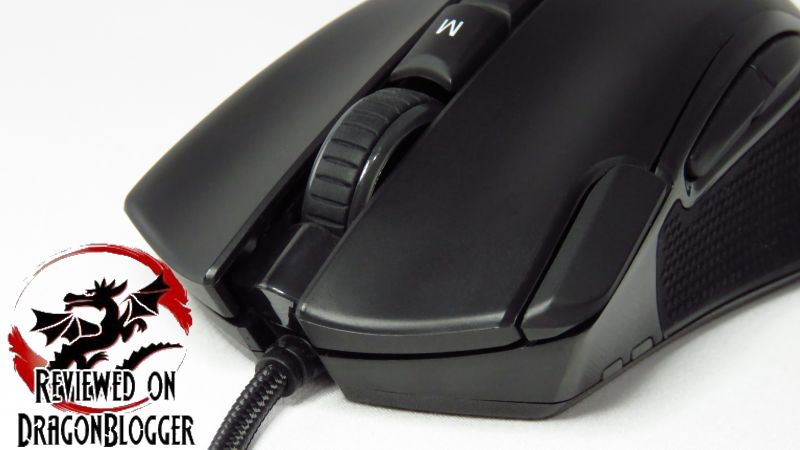 At the end of the cable, we get to the Patriot Viper v551 Optical RGB Gaming Mouse.  There is a lot going on here.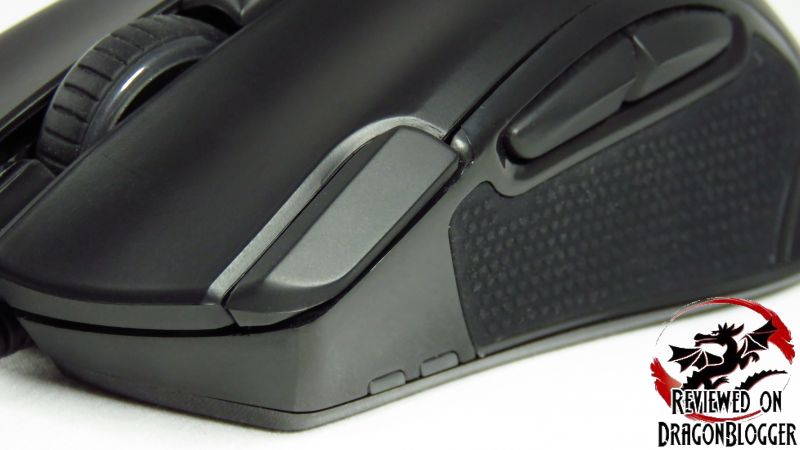 Here, we are seeing a few things that we will go into more detail on in a bit.  We can see the scroll wheel itself, then the left mouse button, the forward and back side buttons and then we can see another button.  This button initially has no function, you give it purpose, as I said, we will go over it soon.
Below that, we see what looks like 2 buttons, but they are indicator lights.  Next to the lights, we can see the side rubber grip pads to help keep the Patriot Viper V551 Optical RGB Gaming Mouse comfy in your hand after a few hours of gaming.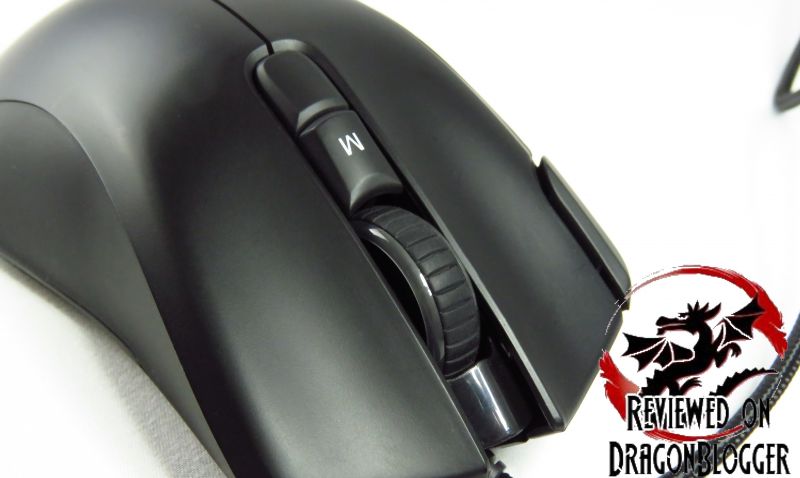 Along the top again we find the scroll which has a firm roll.  Behind that, we find the M key, the M key by default when pushed changes between the 5 saved and pre-defined profiles.  Behind the M key, we find the DPI selector key, which as the name implies, allows you to change between the 5 DPI pre-defined selection and then the good ol' right button.

You can see here the key to the left of the left mouse button, that is the functional key, just below that there are 3 lights.  The light to the right is part of the over all mouse light, but the front 2 serve a different purpose.  You can see in the 4 pictures above, there are 4 modes.  Each of those modes let's you know which DPI you are using, this as I mentioned above you can change by using the button just behind the M key.  These are the indicator lights I mentioned earlier.
Each of these keys, Profiles and DPI's can be changed within the Patriot Viper Gaming Mouse software.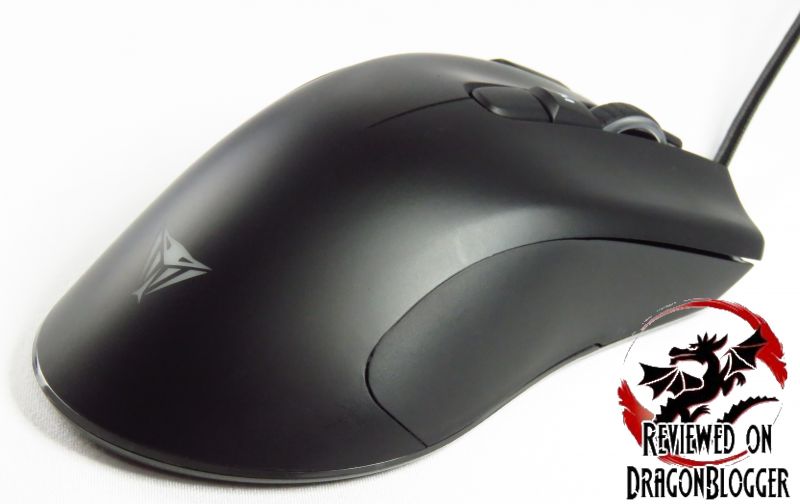 The right side of the Patriot Viper V551 Optical RGB Gaming Mouse doesn't have the rubberized grip, but it does have a slight indentation.  The indentation helps your pinky and ring finger find a home while you are using this mouse.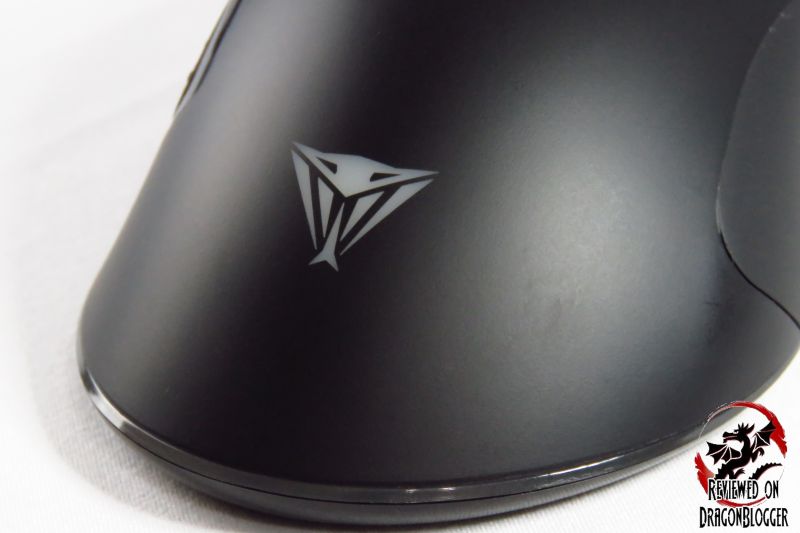 Along the back, a simple Viper logo, but this is an LED lit logo which of course we will go over in a bit.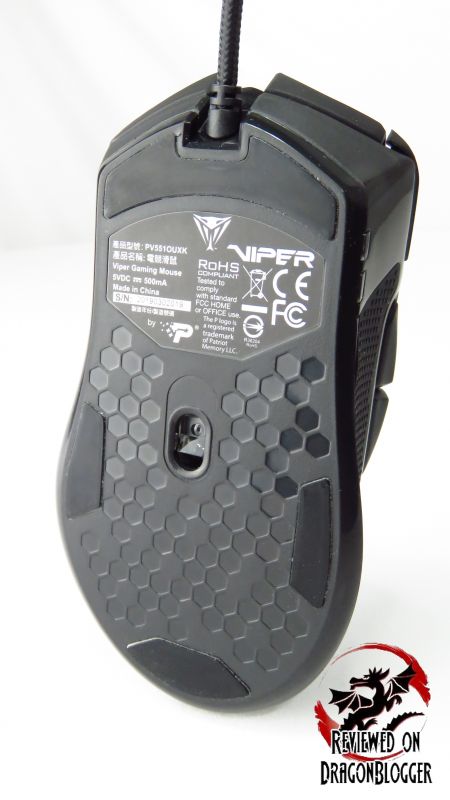 Along the bottom, we can can see the 4 large PTFE glide pads, the optical sensor and the honey comb design, reminds me of the suit in Crysis.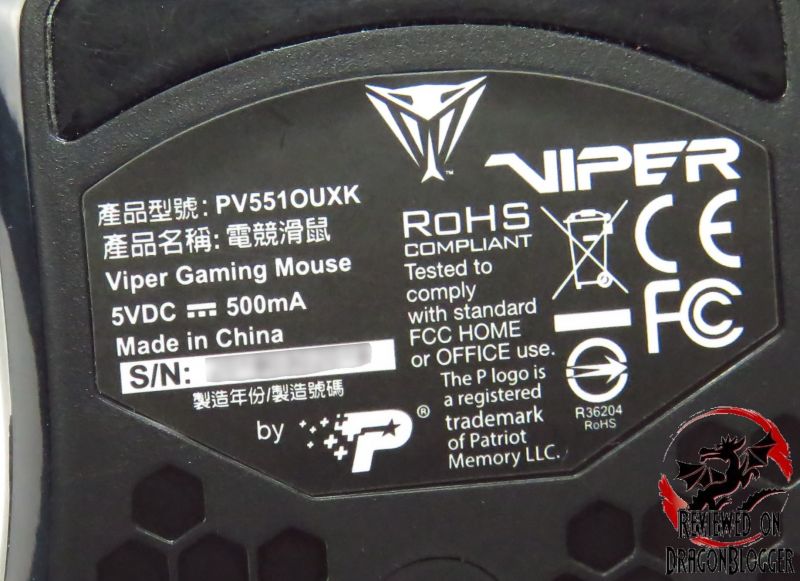 Here we get a little closer look at the label on the bottom of the mouse.  This label provides the model number, series, power specifications, serial number and certificates, nothing major here but of course I wanted to show it to you.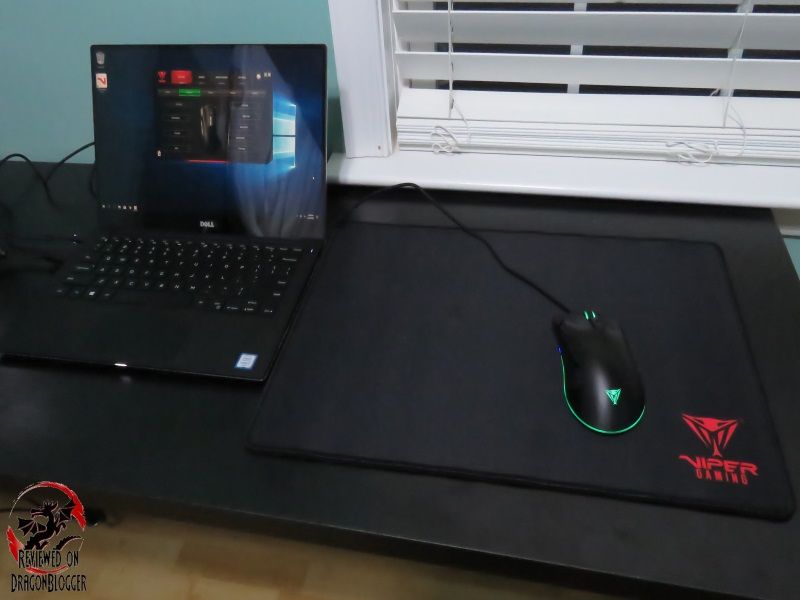 While the Patriot Viper V551 does not come with a mouse pad, the Viper Large Size Gaming Mouse Pad was sent with it to me to review along side.  This mouse pad comes in at 17.7 inches in length and 12.6inches in width, not the largest mouse pad I have used, but it is nice.  I really do like large mouse pads like this, with regular ones I always feel like I am running out of room.
Back to the mouse though, let's get into the Specs and Features.
Continue: Viper Gaming Mouse Software and features
We are influencers and brand affiliates.  This post contains affiliate links, most which go to Amazon and are Geo-Affiliate links to nearest Amazon store.
I have spent many years in the PC boutique name space as Product Development Engineer for Alienware and later Dell through Alienware's acquisition and finally Velocity Micro. During these years I spent my time developing new configurations, products and technologies with companies such as AMD, Asus, Intel, Microsoft, NVIDIA and more. The Arts, Gaming, New & Old technologies drive my interests and passion. Now as my day job, I am an IT Manager but doing reviews on my time and my dime.