Final Thoughts and Conclusion
I have reviewed quite a few mice, a few from Patriot as well.  Logitech and HyperX have usually made my favorite mice but it seems like Patriot took the prize here.
The quality of the mice is great, it feels very solid in my hands and has a great set of features, the software did annoy me at one point though, it is a small thing, but it bugs me.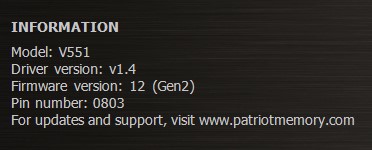 The information section located in the "Settings" screen.  It's great to have information, but you can't do anything with it.  It tells you the model, Driver version, firmware version, Pin number then let's you know where to get updates and support.  That's still great, but then when we got to the site, that's where the problem is.  I will get into this in the "Final Thoughts and Conclusion" section.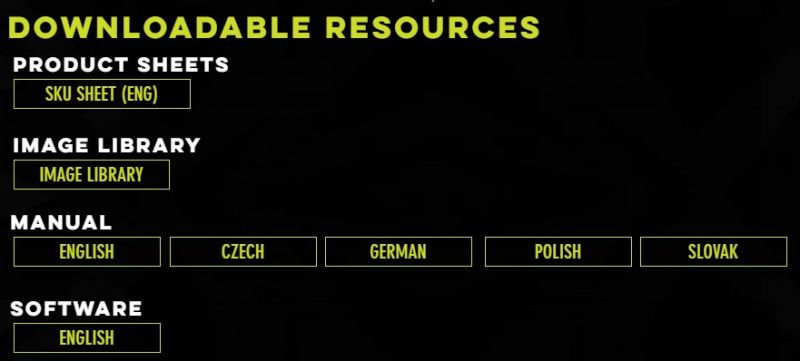 Here is the site drilled down to the mouse itself… When I click on "ENGLISH" under "SOFTWARE" it downloads the software.  The problem is that nowhere does it tell me what version the software is and there is no update button inside of the Patriot Gaming Software to check for and download the latest version.  You have to come here once a month (an arbitrary date I gave it) to download the software and reinstall in hope that maybe this is a new version that might fix an issue.
I have not run into ANY issues with this software, it is perfect, so I am not saying to download a newer version because there is an issue, but you get what I mean.  If you are going to tell people to go somewhere to get a newer version or to check if there is a newer version of the software, provide information so that they can compare their versions with the site's version, a simple request I would say.
Aside from an annoyance, it is perfect, so lets go over the pros and cons.
Pros
LED-Lit
Offers 9 RGB full spectrum zones of lighting
7 Programmable buttons
Strong build Quality
Very Comfortable and Familiar feel
Viper Gaming Mouse software is good
Very high DPI Resolution
VERY Affordable
Nice loud Omron switches
Cons
No Apple Software Support
Low button counts for the Macro/MMO crowd
The mouse is VERY comfortable and being that it just felt comfortable, there was no adjustment period.  It has all of what you would want in a mouse, other than maybe a ton of macro buttons and support for Apple machines, software wise at least, the mouse itself will function as a basic mouse within iOS.  It has all the features I would want in a mouse, though the highest DPI is a bit high for me, but I know many would love it.
Check out my review overview to see much of what I have gone over here, you can find the video over here
I really do like Patriot Viper V551 Optical RGB Gaming Mouse, it is a great mouse and even though I was a little annoyed at how it performed with "Disable mouse acceleration" unchecked, it is an easy thing to change, and even some may like it with it on.  The part that got me was the fact that there was no update button in the software and no way on their website to verify if the version you had installed was the latest.  I have communicated this to Patriot and if changed, I will change this to 100%.
Great job Patriot, you earned yourself an Editors Choice 9.9 out of 10 with the Patriot Viper V551 Optical RGB Gaming Mouse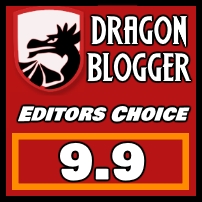 [P_REVIEW post_id=1086083 visual='full']
Back to: Intro