We are influencers and brand affiliates.  This post contains affiliate links, most which go to Amazon and are Geo-Affiliate links to nearest Amazon store.
As we all know, the video game market makes mega bucks. Indeed, some analysts forecast the sector to reach a market value of $86 billion by 2016. The sporting sector of the gaming world serves as an important cornerstone in both player growth and retention. In the United States alone, 12.7% of games bought were sport related. To large portions of the global audience, the release dates of Madden and FIFA are far more important than that of Halo or Call Of Duty.
With the sector being so lucrative, it has naturally seen a whole host of game publishers try and crack it. Below we look at some of the more successful.
EA Sports
by  pj_vanf 
EA Sports is sports gaming. Founded in 1991 as a subsidiary arm of Canadian developers Electronic Arts, it has since grown into a behemoth in its own right. Back in 2008 the company had a net revenue of $4.020 billion. Expect that figure to be far higher now, with FIFA practically gaining dominion over the hugely lucrative soccer market and Madden dominating the American gaming charts.
We have been treated to top-quality games from EA Sports since the last Millennium. Their 1994 PGA Tour III for the Sega Mega Drive was awesome. Golf is still part of their modern day gaming collection, where it is joined by ice hockey, basketball, soccer, football, mixed martial arts, and extreme sports.
It is an extensive gaming collection, and one that usually satisfies most sport fans. EA Sports are at the top for the reason, and with their new IGNITE engine proving a hit, it looks like it is a position they will be occupying for some time.
Tru Blu Entertainment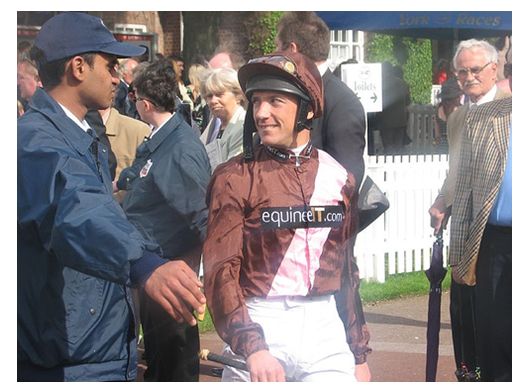 by  Will Palmer  – Frankie Dettori
We head now to the southern hemisphere, where we find Tru Blu Entertainment. The publishers may not have the biggest reputation outside of Oceania, but their presence there is of importance.
A few games over the year have made it to the mass international market. Horse racing simulator Frankie Dettori Racing made it to Europe, where it was met with more favorable reviews than current Grand National betting favourite Shutthefrontdoor.
Tru Blu Entertainment's bread and butter is rugby league. It is a sport they cover well and have done for some time. Rugby league is one of the sports that EA haven't got their claws on, so it is a credit to Tru Blu Entertainment for their ability to stand their ground.
Rugby League Live 3 is the latest game they have out in Oceania.
2K Sports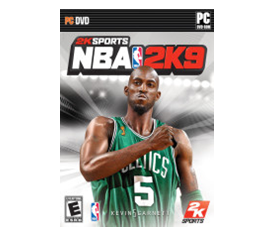 by  sjsharktank 
The closest thing EA Sports has to a rival in the sporting video game world is 2K Sports, who have enough capital to at least take it to EA in certain sporting arenas.
Right now 2K are winning the popularity battle with their basketball game. Their NBA 2K15 blew its EA counterpart out the water, both in reviews and sales figures.
Ice hockey is the other sport where they tackle EA head on. In the past, EA have stood pretty steady with their ice hockey games. But the current edition was an absolute shambles, proving universally unpopular, leaving the door slightly ajar for 2K.
However, 2K themselves were not immune from criticism. They have taken over the reins of WWE's gaming development. The WWE has an avid fanbase, which at times can be rather verbally critical, something that 2K found out first hand in 2014. WWE 2K15 promised the world and yet delivered a game that had more features devoid than its predecessor. 2K need to take care of the WWE. It can be a certified cash cow for years to come. But if they don't get the next one right then WWE's management needs to terminate the contract.
We are influencers and brand affiliates.  This post contains affiliate links, most which go to Amazon and are Geo-Affiliate links to nearest Amazon store.
This is the Dragon Blogger Guest Bloggers account for author's who want to submit articles and only have credit in the post instead of having to manage their own WordPress profile.