If you want to enjoy casino classics such as blackjack, roulette and poker, you can pop along to the nearest venue to your home.
Of course, many prefer the ease and simplicity of playing online, with those games, and much more, available at your fingertips through your smartphone. It's that accessibility that has helped make the online gambling industry worth over £14bn and it's showing no signs of slowing down.
The increased emphasis of playing generally on your phone is evident by that fact that nearly half of all smartphone users in the UK use apps on their phone to play games – more than the number that use online banking.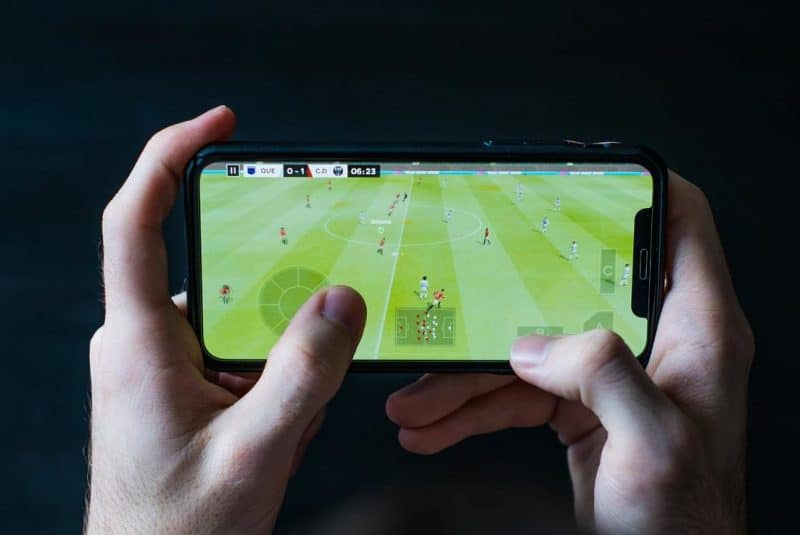 "Playing Football Video Games on a Phone" (CC BY 2.0) by footycomimages
Therefore, finding the right device to play online casino games is important. You need something that is not only reliable but also a phone that can deliver the high-quality graphics and gameplay that you will demand.
With that in mind, we look at three of the top smartphones out there that can enhance your overall gaming experience.
OnePlus 8 Pro
The importance of speed and quality when it comes to running your favorite games is vitally important and you won't be let down at all with the OnePlus 8 Pro that boasts the Snapdragon 865 chipset.
What's equally as impressive is the 6.78 inch screen that is designed to deliver excellent graphics and add realism to whatever game you choose to play. Adding in wireless charging and a good battery life means that you can load up your apps safe in the knowledge that you can have a big gaming session no matter where you are.
Samsung Galaxy S20
Another that uses a top of the range chipset, with the Exynos 990, you will be getting a powerful device if you purchase the Samsung Galaxy S20.
There are many standout features that make this model appeal but once again it's the screen that can be the decisive factor to those considering buying it. At 6.7 inch and with a resolution of 1440 x 3220, you are arguably getting the best screen around which is ideal for gamers.
iPhone 11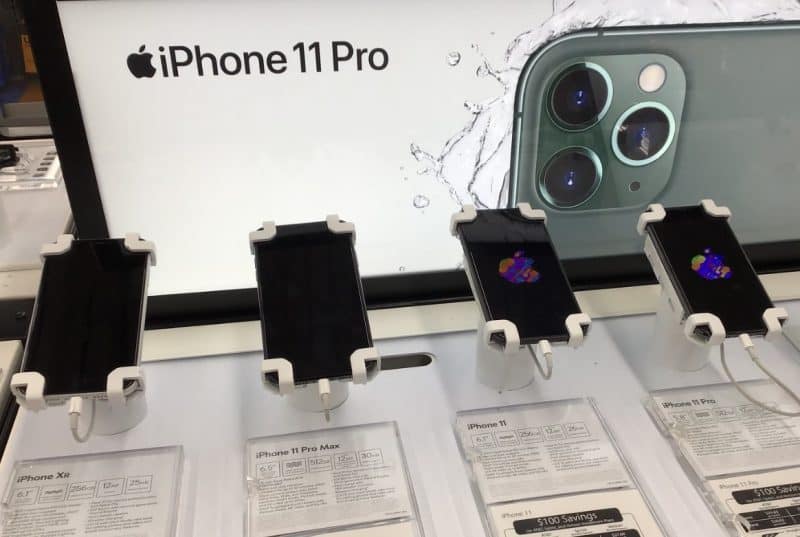 "iPhone 11 Pro" (CC BY 2.0) by JeepersMedia
We'll finish with the obvious one. The iPhone 11 is extremely popular for a variety of reasons and one of those will be the way you can play games.
Boasting a 6.5 inch screen, which is bigger than previous models, you are guaranteed superb graphics that is crucial when it comes to gaming. Perhaps more importantly, the A13 Bionic processor that Apple use ensures that players will be delivered a fast, efficient game. It can be hugely frustrating to play on a slow device but that won't happen with the iPhone 11 which is the complete phone and ideal for all sorts of gaming.
Of course, there are many more that can come into consideration for those that love playing – and there certainly are some cheaper options out there. But if you want to find the ideal smartphone to improve your gaming experience then these three will be able to do the job and make playing on your phone even better.
I am interested in all things technology, especially automation, robotics and tech that helps change how society will live in the future.