We are influencers and brand affiliates.  This post contains affiliate links, most which go to Amazon and are Geo-Affiliate links to nearest Amazon store.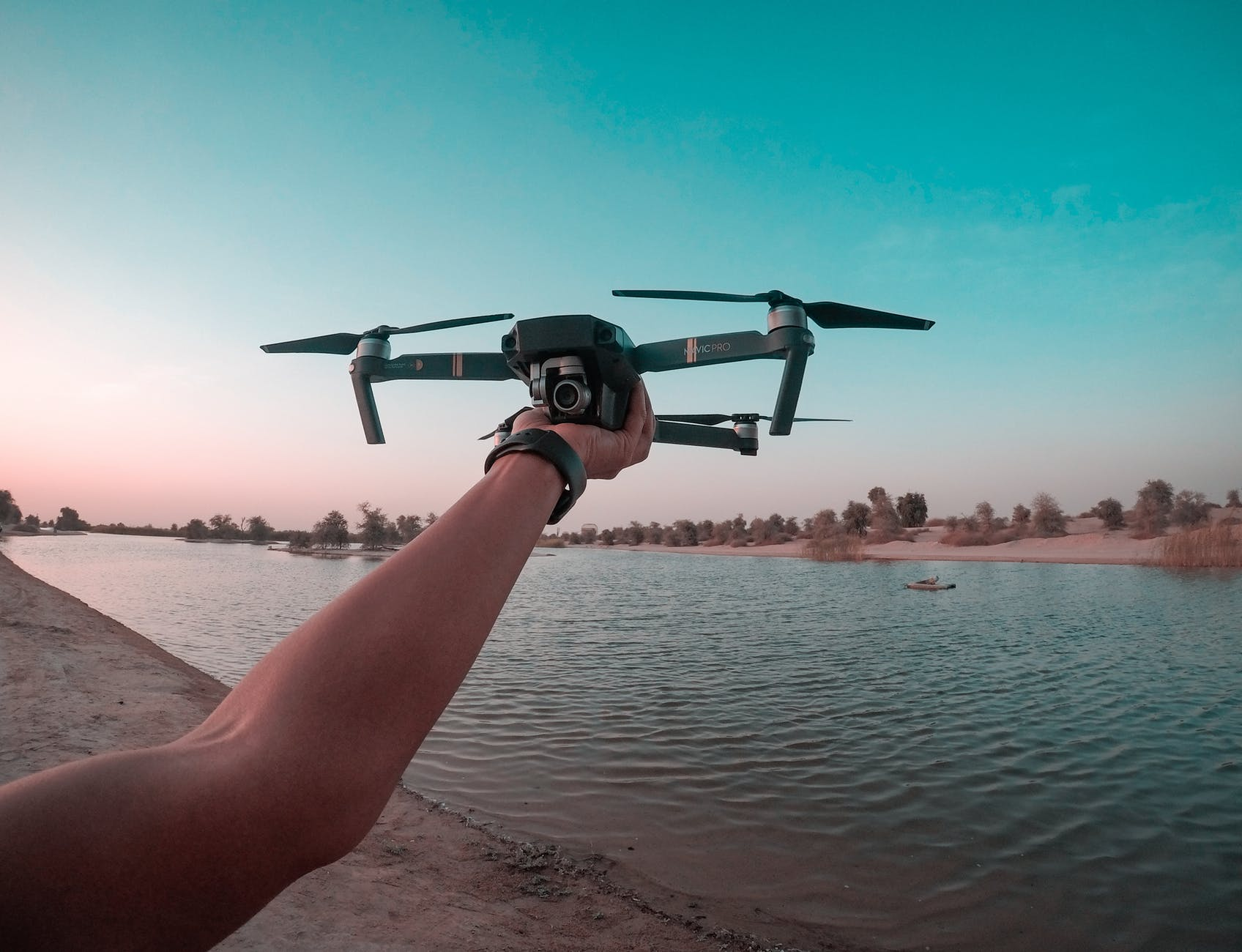 Today, technology development has come up with the must-have top-notch drones. Many of these super quality drones come with sporting portable form factors and 4k cameras. The drones have also taken video production to a higher level with its hallmark super steady video stabilization. Most of the drones are easy to operate with no expertise required. What is the best drone for you? Half Chrome helps you choose the right drone for your needs regardless of whether you are a high-tech enthusiast, an aspiring photographer or you want to explore new terrain. This article presents you with the top best-rated drones for 2018.
1. DJI MAVIC PRO
This is one of the classic portable drones in the market today. It is well controllable and is perfect to be your camera. DJI MAVIC PRO can fly for almost about half an hour. Some of the unique features of the drone include high camera resolution, high video resolution, and quality gimbals. The new improved software enables the drone to create excellent aerial videos and has great modes of capturing the photos.
2. DJI SPARK
This is the best drone from DJI. This mini-drone has enhanced features that help you in editing your pictures and video. It is available in different classic designs and colors of your preference. You will be able to capture the fantastic photos using its high-quality camera. The drone will give you a relaxed time with its gesture controls that are easy to manipulate. The different colored body shells look classic for the affordable fancy drone.
3. DJI MAVIC AIR
This is one of the highest featured drones for your needs. The drone has a 4k three directional environment sensing, three-axis gimbal, and a 32MP sphere panoramas. Additionally, it has an ultra-Mavic air that provides a high-end flight performance. The white color gives it an attractive look to aspire when purchasing. This easy to love drone makes it to the top-rated drones with its ability to do neat tricks. The drone can capture selfie, take spherical video and track moving objects. It is readily affordable in the market.
4. DJI Phantom 4 Pro
DJI Phantom 4 Pro drone is your answer for elevated imagination and visionary intelligence. It has some of the advanced features including high-resolution lenses, ocuSync HD transmission system, 4k camera optimized production and 1 inch 20MP sensor. The drone has been developed as a refined version of DJI PHANTOM 3 with a higher degree of functionality and performance. This drone is a perfect choice for aerial photographers.
5. Yuneec Typhoon H Pro
This is a luxurious drone known for its top-notch performance. Its features include eight smart flight modes; five rotors fail-safe, 4k ultra HD video, anti-vibration gimbal camera and 30-minute flight time. Real sense technology for obstacle sensory and avoidance enhances its stunning photography and smooth flights.
6. Parrot Bebop 2
This is one of the most affordable drones for people with a compressed budget. However, the drone has excellent features including shake free video recording and perfect headset and controller. Rubber dampeners are used in the construction of the chassis which combines with the fisheye lens to come up with a stable quality video. Its flight controller connects to your smartphone screen to give you a clear view on what is being captured. Half chrome recommends this drone to new users.
7. DJI Inspire 2
Many of the customers are in love with this drone. It has come with an attractive magnesium alloy bodywork composite upgrade on a higher level than it inspires predecessors. You don't have to worry about your drone being hit by foreign objects as it has advanced technology in object avoidance. Also, features such as long battery life, 5k video, and swappable camera lenses give it an upper hand in the market. Lastly, the powerful smartphone application for your remote control makes the drone incredibly easy to control.
8. Ryze Tello
Ryze Tello is a fun tech toy drone for technology enthusiasts. The drone is cheap and provides a great learning tool. The Bluetooth control makes it easy to control. Also, it has more features such as automated flight modes, control compatibility and easily programmable. Buy it today, and you will easily fly it via your laptop or smartphone.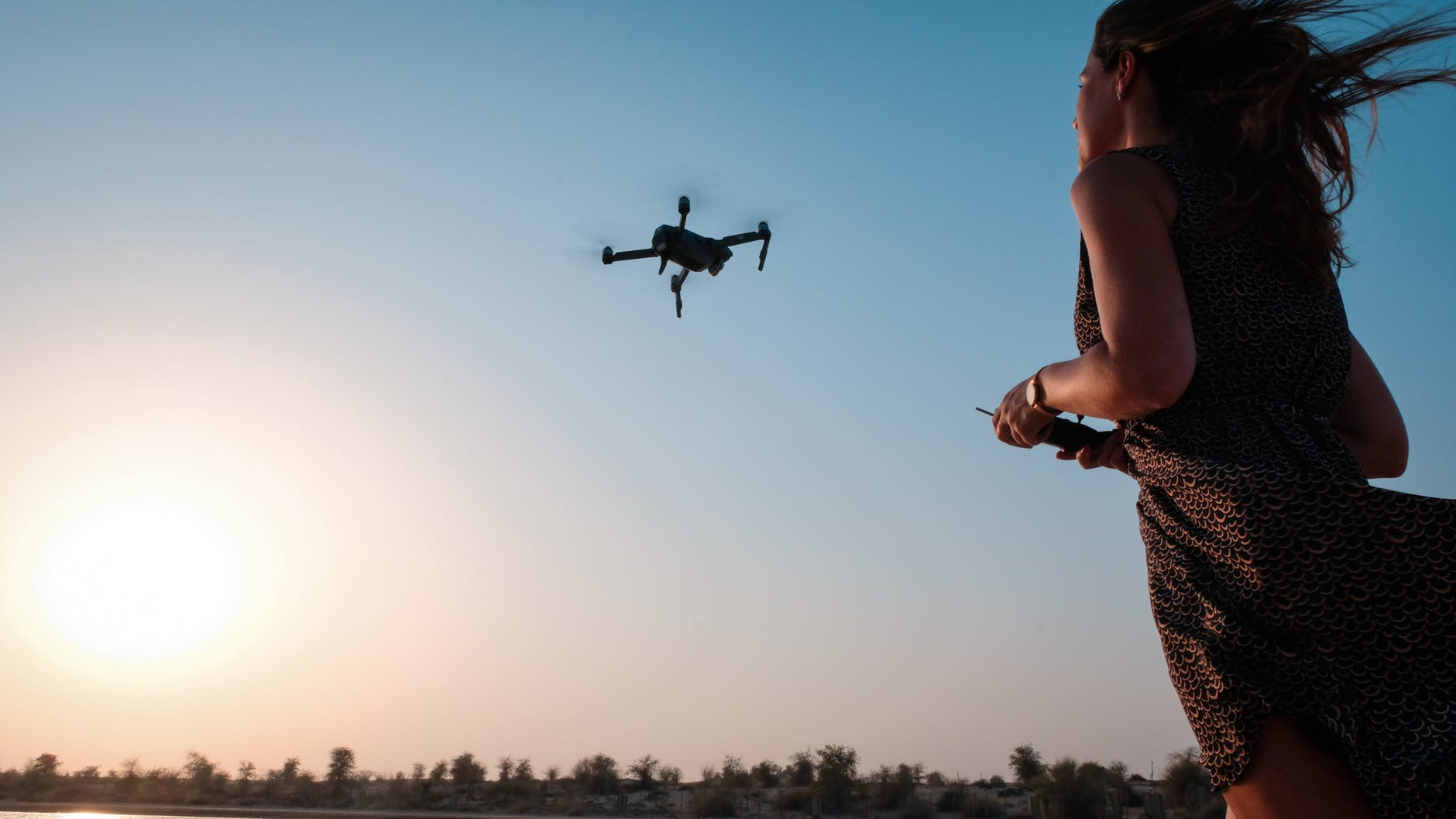 In conclusion, the drone industry is widely flourishing through the years and have signs of continuous expansion into more and more industries. Plenty of drones in the market have become readily available for you at safe prices. If you have wanted to try a drone, take the action today and purchase one of the above-listed drones for the perfect experience. It is essential to know the drone's safety and regulations for the different models for complete adherence.
We are influencers and brand affiliates.  This post contains affiliate links, most which go to Amazon and are Geo-Affiliate links to nearest Amazon store.
I am interested in all things technology, especially automation, robotics and tech that helps change how society will live in the future.