We are influencers and brand affiliates.  This post contains affiliate links, most which go to Amazon and are Geo-Affiliate links to nearest Amazon store.
The market has been flooded with earphones and earbuds lately. Today we take a look at a set from Torque. This set is unlike others I have seen on the market in that you can customize this set to your liking. These are the Torque T103z v2's. You can swap out what they call valves. I will get more into that in a few. First, let's talk about what comes in the package.
Torque T103z V2 Package and Contents!
The package is a double box. On the box, you get plenty of specs and a list of the contents. In the package, you get three sets of Valves, a stabilizing ring, a carrying case, a remote/microphone, Ear tip organizer, and the earphones/earbuds.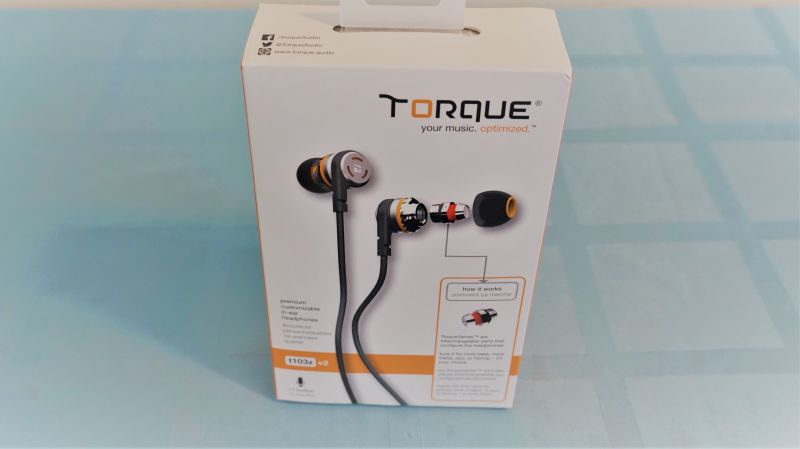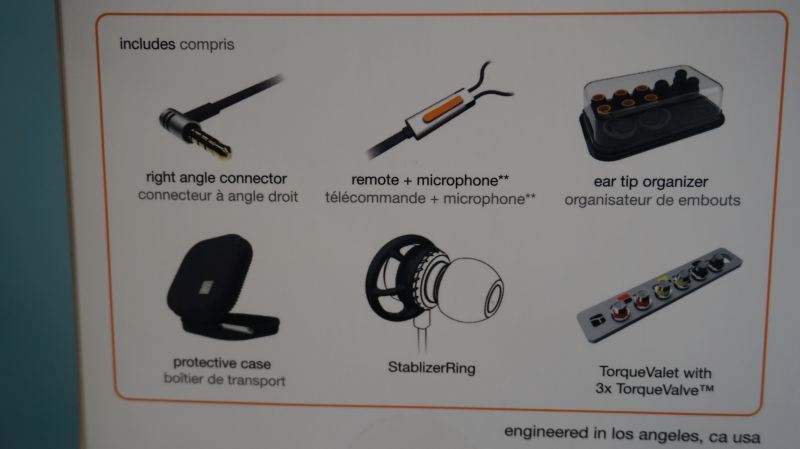 Check Out Iggy's Unboxing of the Torque T103z v2
Torque T103z v2 Ear Tip Organizer!
In the ear tip organizer, you get 5 sets of ear tips and two stabilizing rings. This will help set them in your ear properly for people like me that have issues getting earbud style headphones to stay in their ear. Three sets have a normal round base, and the other two have a step up design. These two kind of remind me of a wine bottle cork that you buy to replace the cork style. The two stabilizing rings come in handy helping latch the bud into the canal of your ear.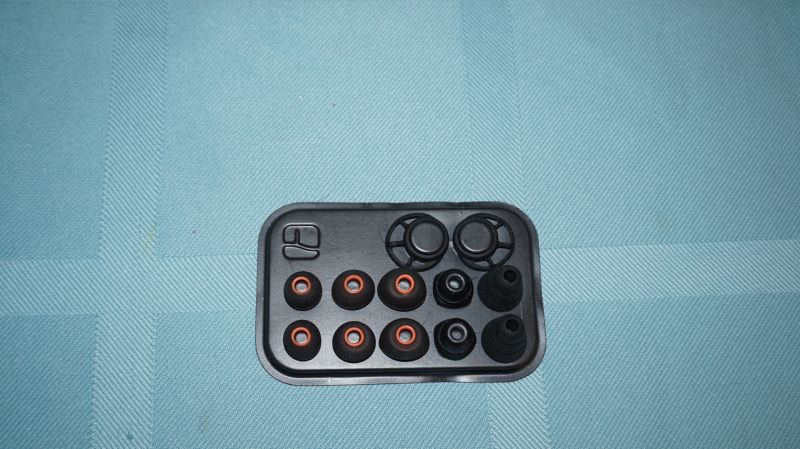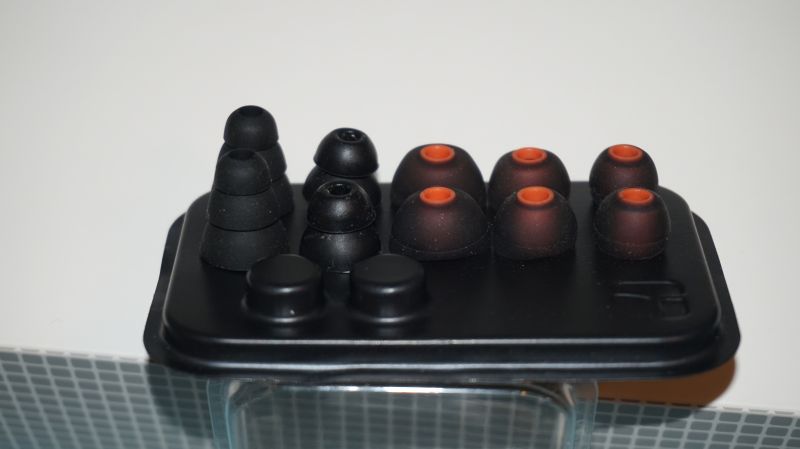 You have one triple flange style and one double flange style. These multiple flanges (double or triple) earbud tips insert deeply and safely into the ear canal.
These earbud tips give users a tighter seal.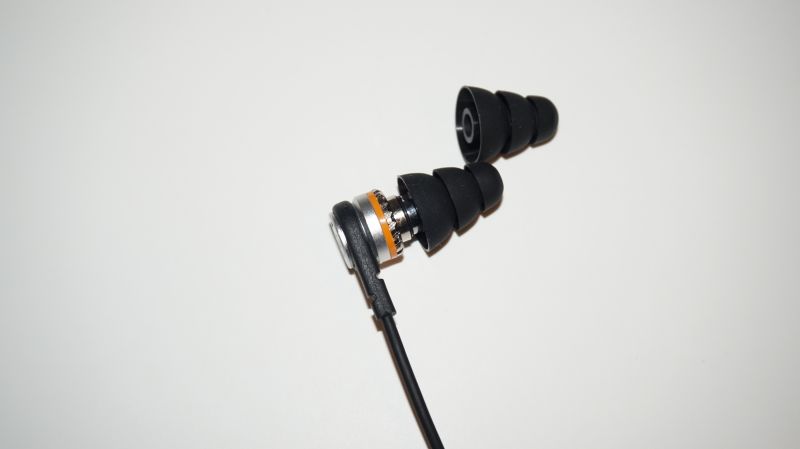 As for where, the single flange style fit in your ear and are more loose fit in my experience. By luck, torque gives us 3 sets of these also.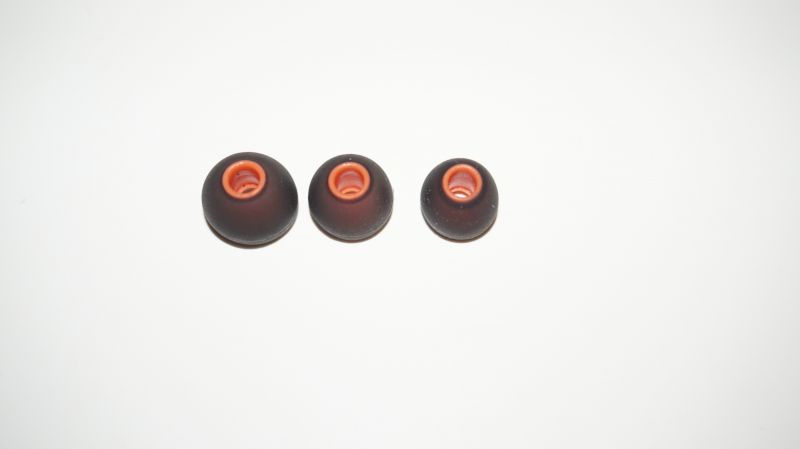 All of these being Silicon mean they can be washed and cleaned easily.
Torque T103z v2 Remote/Microphone!
The remote and microphone are built on the flat style wire for the earbuds. The button is an orange long rubber piece in the middle. This will answer calls and adjust the volume on some devices. I notice it did not work on a few of my phones I tested. These where older phone like flip phones.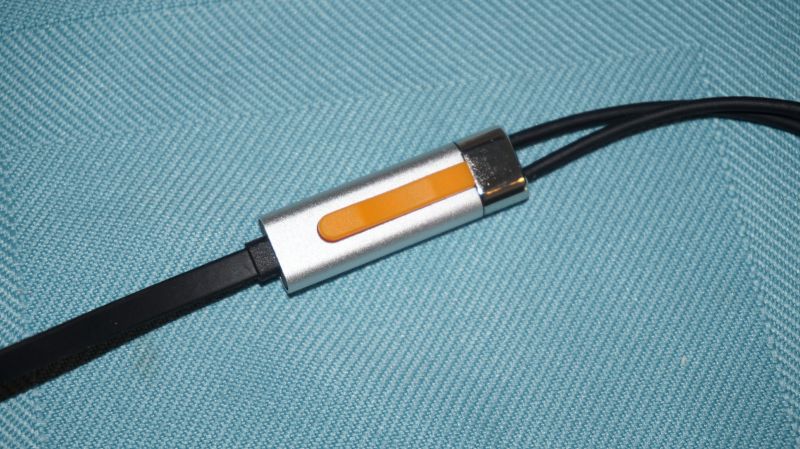 The Torque T103z v2 3.5mm jack
On the end is a standard 3.5mm headphone jack plug. This is a right-angled style plug. It makes the plug shorter than the straight on style. It is a gold color tip. This jack can plug into most phones or devices with 3.5mm jack ports.
Torque T103z v2 Protective Carrying Case!
In this kit, you get a carrying case that you can load everything in when not in use. Now if you're like me you will probably only toss the pieces you're not using in there. The case is a nice fabric with a durable feel to it. I won't say it's indestructible but it will help save the extras from damage. The case has a full zipper on it so it opens wide for you. It also has a pocket made of mesh on the inside.
Torque T103z v2 Valves and Earbuds!
The last piece the Torque T103z v2 comes with is the 3 sets of valves.  The valves can be changed out for different music styles. They are also color-coated.  Let me show you the valves.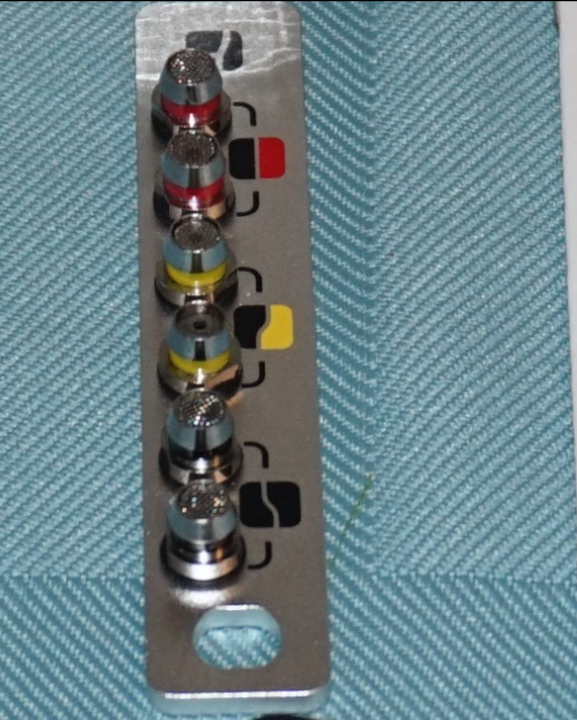 As you can see it comes on a tray or what they call a valet. On the valet you can see the 3 sets and each set has it own color red, yellow, and black. These color determines the style of sound it adjusts to. Red valves are good for Rock, Country, Jazz, Classical, and Electronica. The yellow is more of a set for a Bass sound, this consists of Hip-hop, Pop and EDM.  The last color is black. This is set for clear sound Rock, Country, Jazz, Classical, and Pop. In the photo, you can also see that each valve has a wire mesh screen.  You will also see that one valve is missing it. I want to show that this that was just a mishap in manufacturing. This won't affect using it, but you could ask the brand to replace or send if it were to happen to you.
To use the valve you will need to screw one onto the earbud end of the set. This is very easy to do. Just pull the black plastic dust cover off the ends and screw on the valve hand tight. Let me show you the ends with and without the valve on.
Watch My Install video of the Torque T103z v2 Valves Here
Using The Valves on the Torque T103z v2 and How They Sound
Since they came with 3 set of valves I made sure I tested each set for a day or two. I wasn't sure if they would make an honest difference but they did. I did wind up favoring the yellow set for the deeper bass. If you're into Metal you may want the clear set. I do however suggest that you watch your EQ settings on your device if it has one.  This may also affect how well the earbud Valves work.
Final Thoughts
The Torque T103z v2's come at a $75 dollar price range. This, in the end, may scare some of you away from them. To me though with how well they sound they are worth the buy. Just make sure you are the type of person that is easy on the cables.  It could become expensive to replace if you tend to break cables, though with the flat style cable it seems safer than the round wires which are prone to twisting and crimping. I have bent the wires over and over to test and estimate endurance, trying to make sure the durability was solid and it appeared to be.
With the valet, valves, and carrying case you get a full kit but let's not forget the ear tips and organizer.  It seems Torque did their research and made a very nice set.
I rate this set at 5 stars. I would recommend these to you if you're looking for a great sounding earphones set.
Disclaimer: Torque sent me their Torque T103z v2 in-ear headphones to test and review! All opinions are mine and mine alone!
We are influencers and brand affiliates.  This post contains affiliate links, most which go to Amazon and are Geo-Affiliate links to nearest Amazon store.
Hi everyone I'm James Braga. I was born in Oregon and moved to New Hampshire a few years back. I love most things that have to do with video games and electronics, It doesn't matter if it for a car or a house, if it has electricity in it i will love it . I'm also in school for Information Systems Technology.