We are influencers and brand affiliates.  This post contains affiliate links, most which go to Amazon and are Geo-Affiliate links to nearest Amazon store.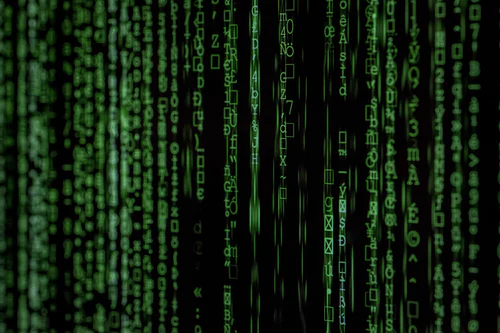 How are you enjoying your new home with its new automation systems? It must look amazing, not to mention you can do a lot of things conveniently. But is it safe? One thing that worries people who own a smart home is its safety and for good reason.
Your home is more than just a property. It is a place where you and your loved ones should feel safe. You cannot stop or control the threats and dangers of the outside world. However, your home is supposed to be fortified against these risks.
Good thing there are now better ways to secure your home thanks to technology. While the Internet may also pose problems, there are ways you can protect yourself online. But in this article, we will focus more on improved physical smart home security.
Wireless Programming and Monitoring
Today, it is easy to keep an eye on your home even when you are far away from it. All thanks to wireless programming and monitoring systems. These home alert systems are one of the most important deterrents and protection you can put in your home. With this, you can monitor and control the digitized parts of your home wherever you are.
There are many good reasons to put this system in place. It helps you check if your home is now having to deal with environmental conditions like freezing or flooding. Similarly, it lets you know if a disaster like fire or pipe bursting is about to happen or is happening. With its capability, you can save your home from a lot of trouble.
Wireless, Easy-to-Install Sensors
Some devices are designed to react to specific activities. Whenever it senses that particular activity, it will then send you an alert to let you know. Some of the sensors you can install in your home include smoke sensors, fire sensors, window sensors, temperature sensors, and plenty of others.
By installing a wireless sensor, you will hear an audible alarm whenever there is smoke, fire, a break-in or anything else depending on the kind of device you have. They are an effective preventive measure against intruders. The best is for you to get ones that are easy to install, adding a layer of protection on your premises.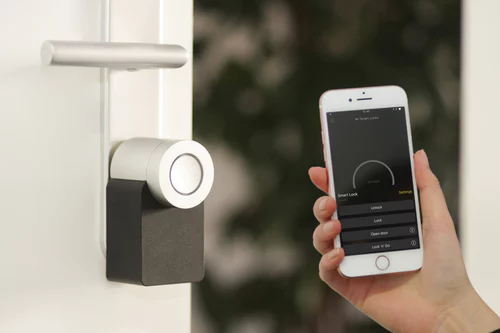 Remote Door Locks
You can use standard locks, but why not also add or use remote door locks? As its name suggests, it means you can lock your doors distantly. When you are at work and remembered you forgot to lock your home, you don't have to worry. With your smart lock, you can control and monitor the door lock anywhere you are.
If you have your Android or iPhone device, you can enter the system that controls the lock and control it from there. Today's smart homes, condos, and apartments use smart locks, particularly a keypad. By wirelessly adding custom code access only to people you want to have access to your home, you can ensure its safety.
Wireless Security Cameras
One of the most important home security devices you must have at home is a wireless security camera. It is crucial to have this set up around your property to ensure your home is completely safe. These cameras are useful for a variety of things – detection, monitoring, and evidence gathering.
Another advantage is the fact that since it is wireless, you don't have to deal with the hassle of cables and cords. You can set them up with your home perfectly organized. With it, you have eyes looking over your home even when you are not there. Reolink Argus Security Camera is a good option for a wireless security camera.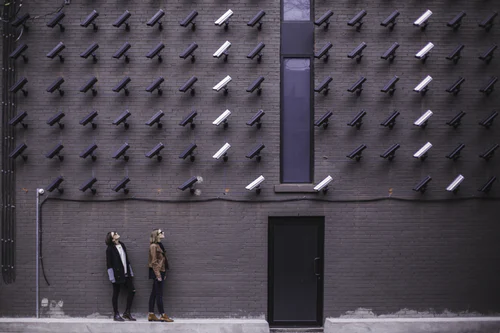 Remote Notification
Remote alerts are one of the common features that a monitoring system, sensor, remote door locks, and wireless security cameras often have. It is an important feature that can save lives and protect your property as it will quickly tell you if something is wrong at home.
As such, it is crucial that when you choose the device to add in your wireless home security, consider a remote notification feature. Of course, it helps if you get a device that does more than alerting you if someone breaks in your house. The best would be a remote notification system that also sends alarms to the authorities.
Home Automation System
If your home is no ordinary house – meaning you've turned it into a smart home – then the best way to secure it is the use of a home automation system. With this, you have complete control and monitor, either remotely or scheduled, on every safety device in your house.
You can control the door locks, lights, smoke alarms, security cameras, and more. It will give you real-time monitoring and alerts if there is any suspicious activity within your property. This way, you can act quickly to save anyone left at home and stop anything that happens before they get worse.
These are incredible tools, technologies, and methods that add security to your home. But remember, they are also susceptible to a more sinister threat if you don't take the next level of protection. But being wireless, you can at least enjoy the advantages of remote operation and less hassle, feeling a little more safe at home.
We are influencers and brand affiliates.  This post contains affiliate links, most which go to Amazon and are Geo-Affiliate links to nearest Amazon store.
I am interested in all things technology, especially automation, robotics and tech that helps change how society will live in the future.