So many people from all around the world are drawn in by video games and want to become professional gamers. This does not include just youngsters and teenagers. There are even adults that are seriously considering this. The problem is that there are always advantages and disadvantages of professional gaming as a career choice. You have to consider both and there are some very important things you should always remember if you want to be a gamer.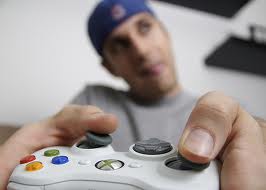 You Have To Work Really Hard
The great thing about being a gamer is that you are mostly your own boss. Even if you play for an esports team, you still have a lot of free time and can do many extra things. The problem is that you cannot succeed if you do not work really hard. In fact, most people that are really good at a specific video game cannot do it professionally because much more needs to be learned. You can be rank 1 in Korean League Of Legends ladder and still be really bad when actually being signed to a huge team like SKT.
Never think that all you need to do is play some games and be good at them. You need to play more than others and actually dedicate yourself to mastering the games you play.
Finances Are Your Responsibility
If you are young, it is usually a parent that handles financial matters. As you grow and you are a gamer, you need to deal with finances since this is your responsibility. Whether you are signed to a team or you just do streaming and receive donations, tax filing and other financial issues have to be taken care of. In some extreme cases you might even have to contact a Philadelphia bankruptcy lawyer if something really bad happened.
Fortunately, since you are a gamer, there is a pretty good possibility you already use the internet a lot. You can find most information that you need to properly manage finances online. However, you do need to learn and you have to do it to avoid potential legal problems in the future.
You Need A Fan Base
Gaming is basically entertainment. People watch streamers because they learn something for them or they are entertained. They follow esports teams because of their results and the personality of the gamers. With this in mind, you do need to start building a fan base. Branding is also something you have to think about.
Gamers that are arrogant and that constantly curse will be successful in the short run. As time passes, fans disappear and it is hard to get new fans because of the reputation that was already established. It is always great to help others and show that you are a positive member of the gaming community. No matter how much you work and how successful you are, stay humble and keep learning. Take into account what your fans say and adapt so that you can offer them exactly what they want.
I am interested in all things technology, especially automation, robotics and tech that helps change how society will live in the future.