We are influencers and brand affiliates.  This post contains affiliate links, most which go to Amazon and are Geo-Affiliate links to nearest Amazon store.
Two things we all need are light and power, at night and anytime in the day, we need these 2 things to do anything especially work.  Light for camping, working or playing in dark spaces and then energy to charge your phone, tablet and any other device you may have.  Today I will be reviewing the ThorFire Cree LED Flood Light and Powerbank.
Let's first start out with the Features and Specifications
Features and Specs
10Watt CREE 1304 LED
Cool white 5000K CCT
Rechargeable 10,400mAh Lithium Battery
Indicator lights displaying battery reserves
USB Port for charging devices
Input Voltage: 85-365V AC/12V DC
4 x Light Choices (High, Medium, Low, Strobing SOS)

High: 6 Hours
Medium: 12 Hours
Low: 24 Hours
Charging Time: 6 to 8 Hours
CE Approved
IP65 Rating
Water Resistant
Includes Car Charger and Wall Charger
ROHS Compliant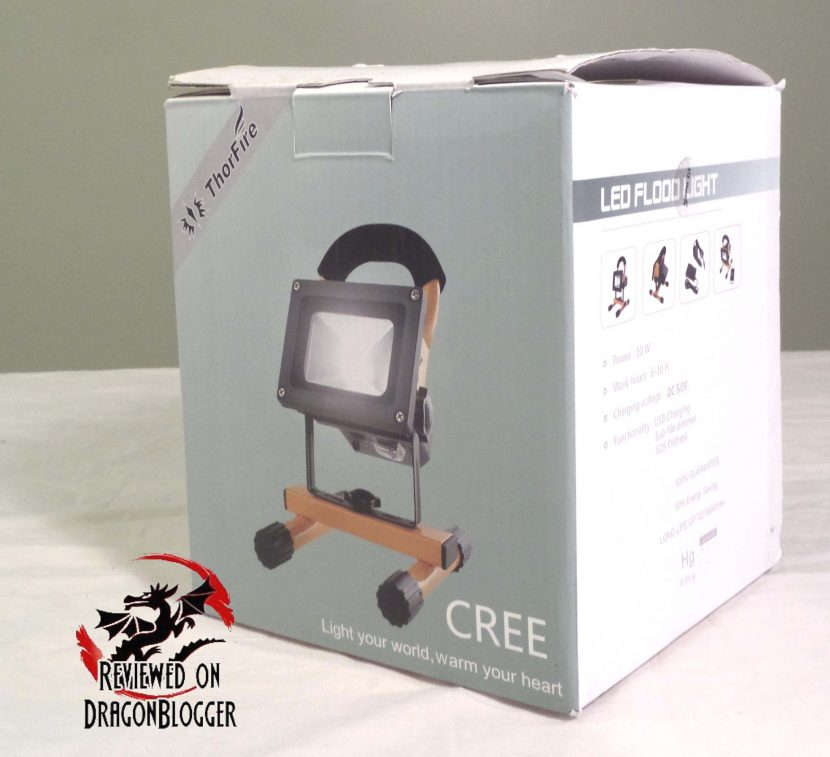 Let's check out an unboxing to see what's inside.
Let's start off with what's inside the box.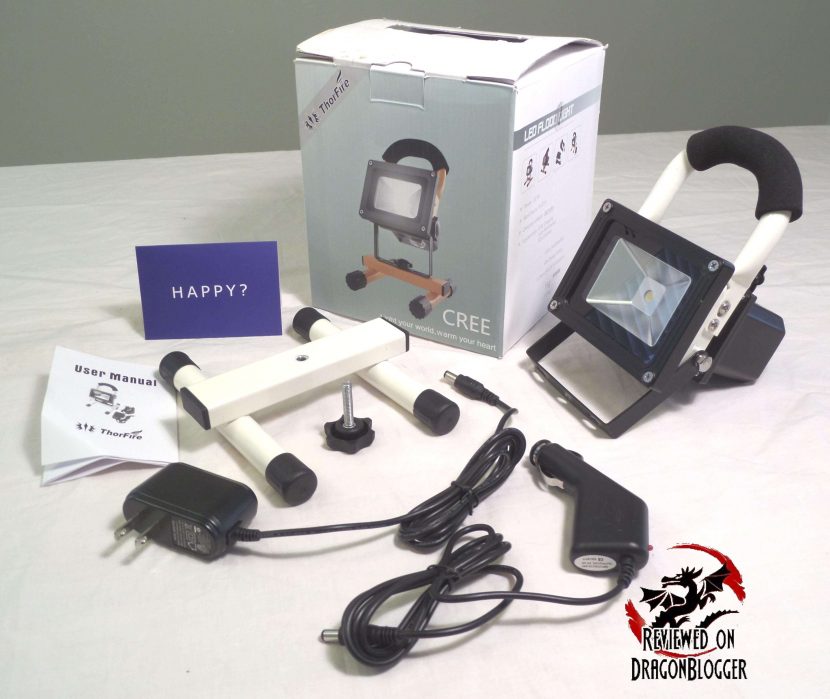 First off, we have the unit itself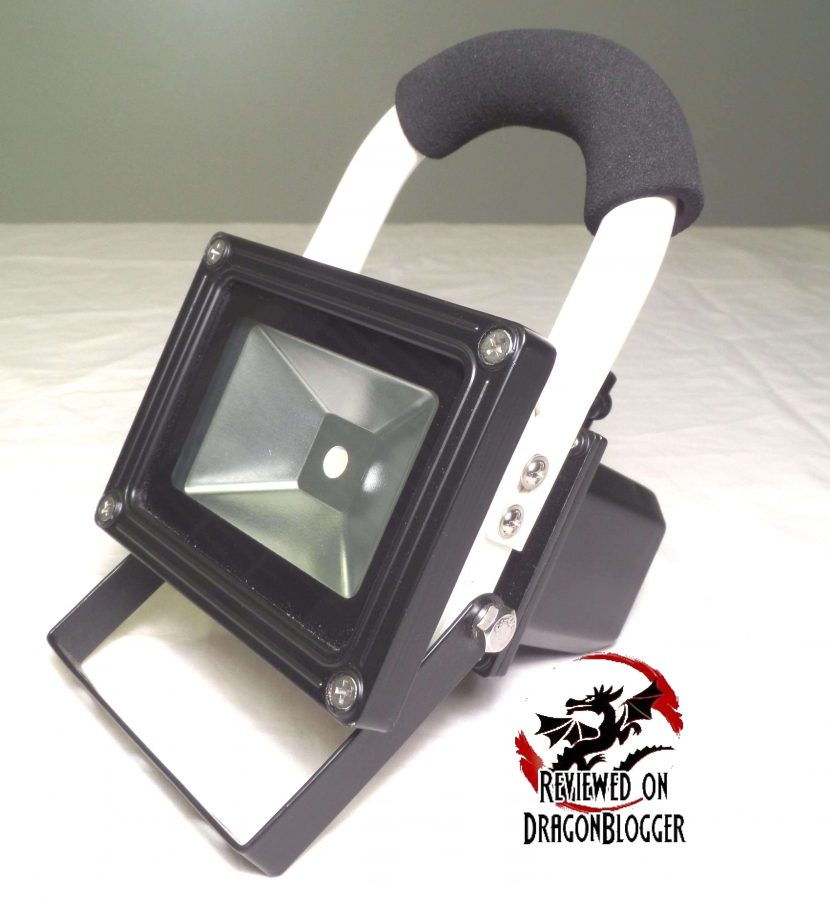 Looks like a simple enough light because it basically is, at least like this but it has much more than a simple work light.
Flip it around to the back and we can see a 5.0V DC plug covered off to aid in its water resistance, 4 light indicators to let you know how much of a battery life it has left and an ON/OFF switch.  To turn it on, you press and hold the Red ON/OFF Button, press it again to change to Medium, press it again for Low and press it again for SOS.
Here is a demonstration of the 4 different light modes.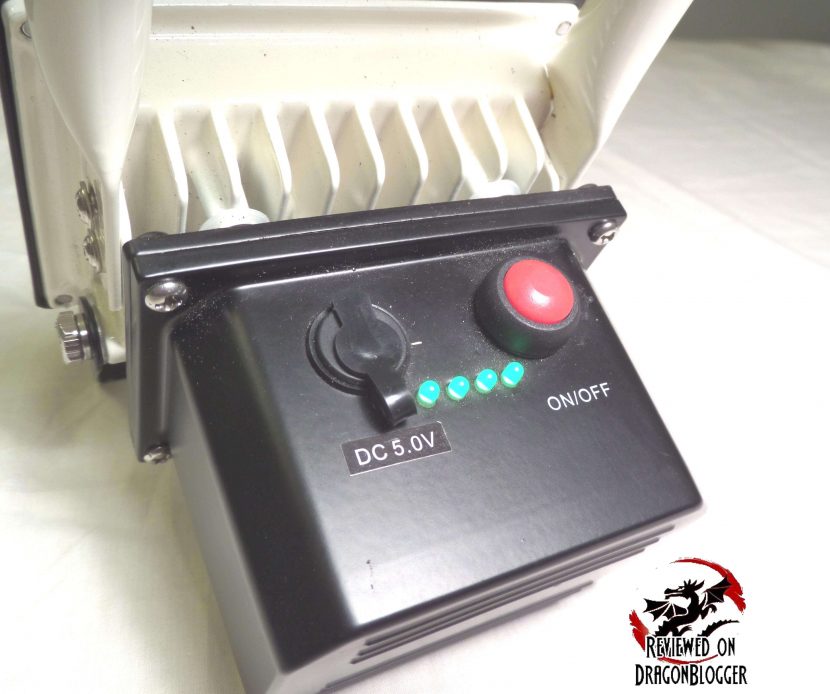 Pull back the 5.0V DC plug and you find the connector itself.  I know it's a bit dirty but I will let you know in a bit why.  The cap protects it from shorting out if it is raining or if there is a drop over the unit, from experience, it works.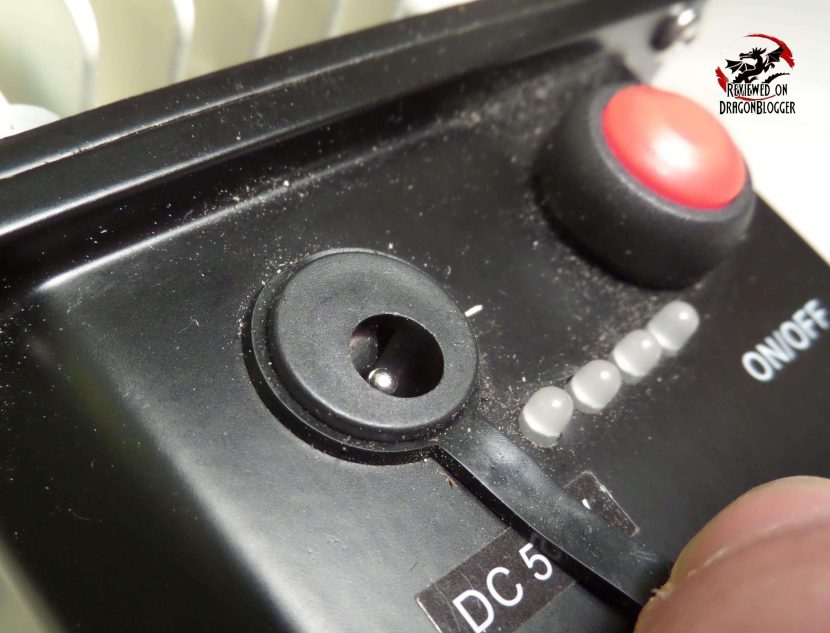 The 4 indicator lights as I mentioned previously shows how much battery capacity is left behind.  This battery capacity though is not only for the battery powering the LED Flood light; it is also indicating how much life the powerbank itself has.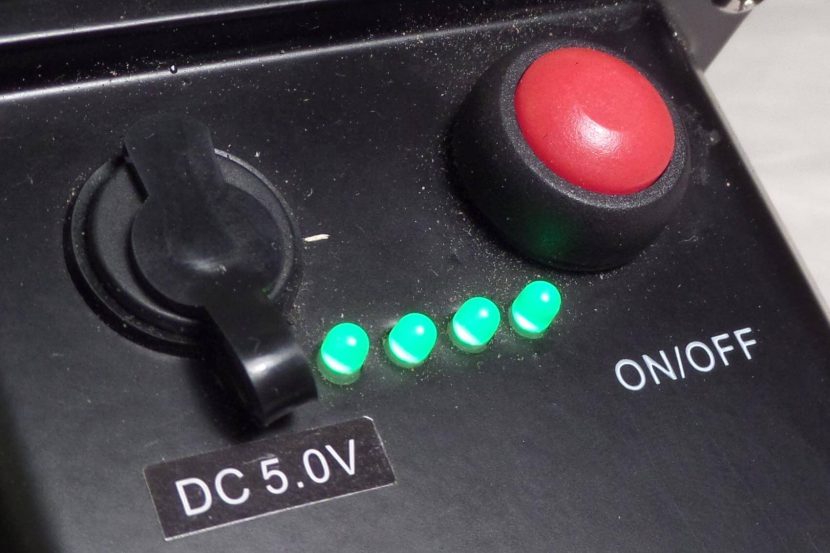 The unit has a battery capacity of 10,400mAh and that is shared with the powerbank for charging other devices.  Turning the unit on its side we can see the USB port.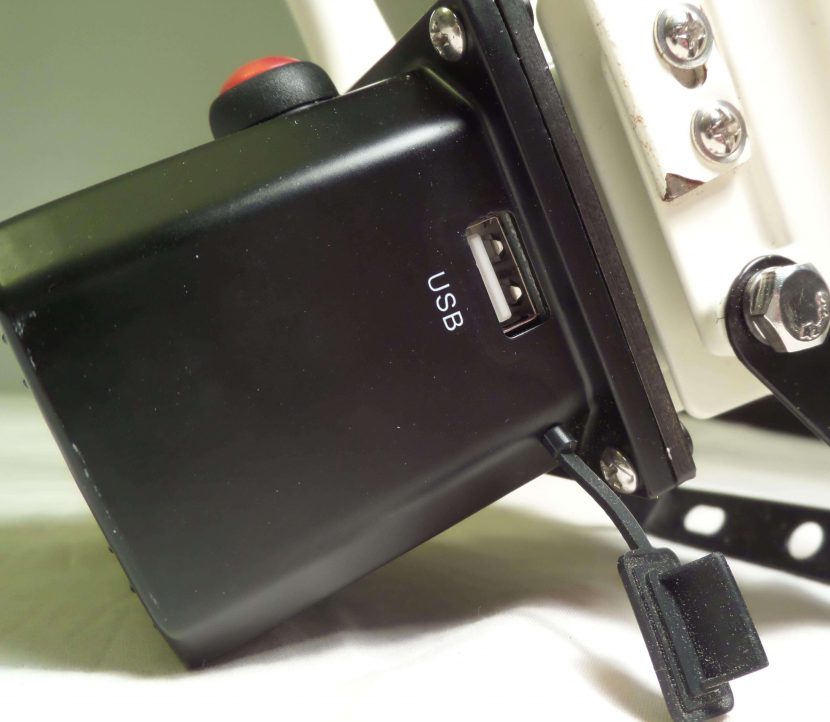 On this you can connect a tablet, phone, other battery bank or anything that gets power from a USB port, a handy thing to have.  During one of my son's Boyscout camping event's, one of the parents asked me about the LED Flood light, I showed them all it can do and he loved it.  He is an electrician so he has to crawl in tight crawl spaces and a little flash light makes his job difficult, on top of that he needs to keep his phone charged in case he needs to order part or look some things up.  He mentioned that not only could the LED Flood light come in handy and the charging aspect as well, but the fact that it was water resistant.
Here is the unit with the cap on the USB port, to add to the water resistance.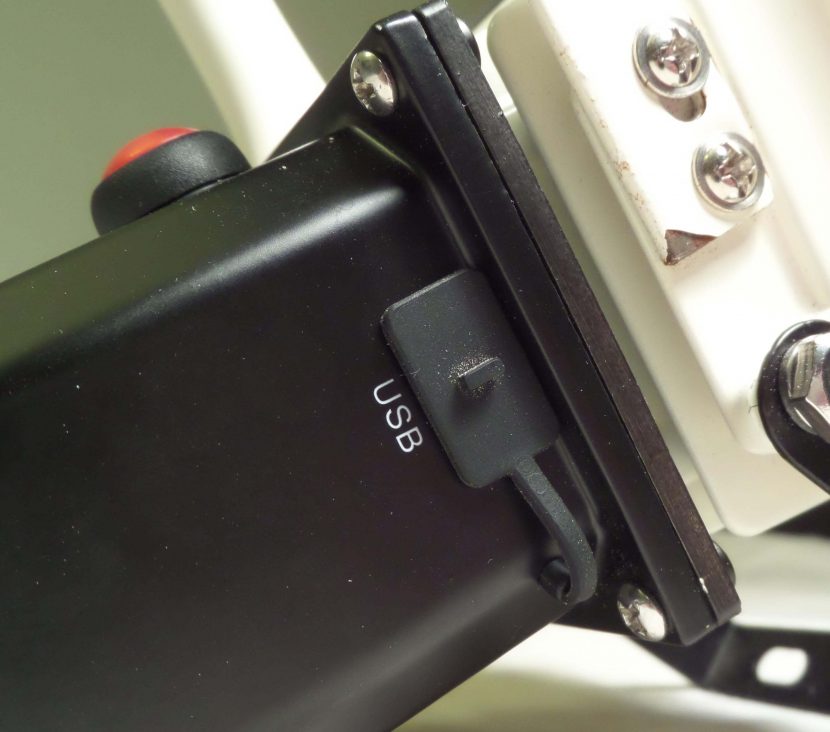 I went on to show how bright it was to him, though he mentioned that with my son running around with it and shinning it in his face by mistake a few times already showed him.  I was curious myself to see how luminous this would be for him, so I checked under my houses own crawl space.
Here is a picture using my phone, which might be a little more powerful than most phones lights because it has 2 lights on it, the Motorola Droid Turbo.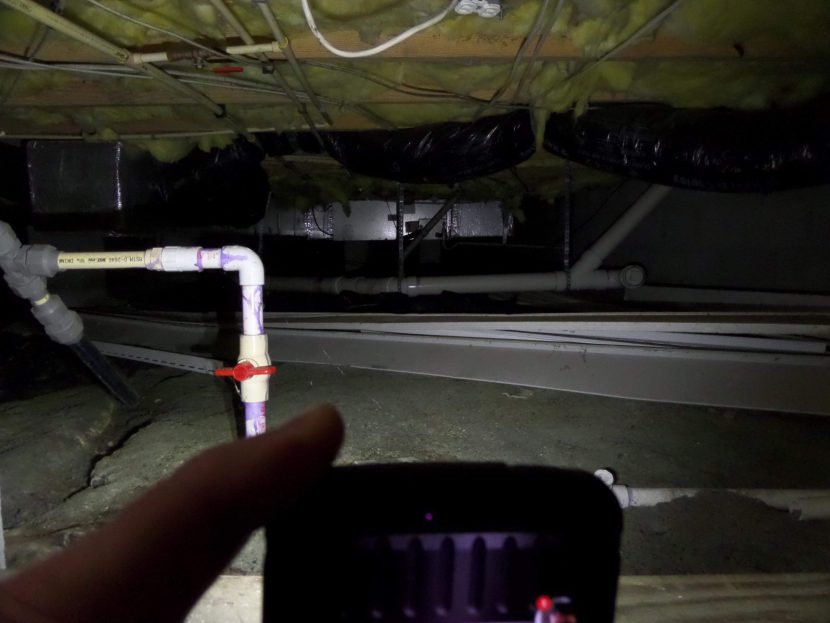 Then I tried the same with the Thorfire, I probably could have moved it a bit closer in, but you get the idea.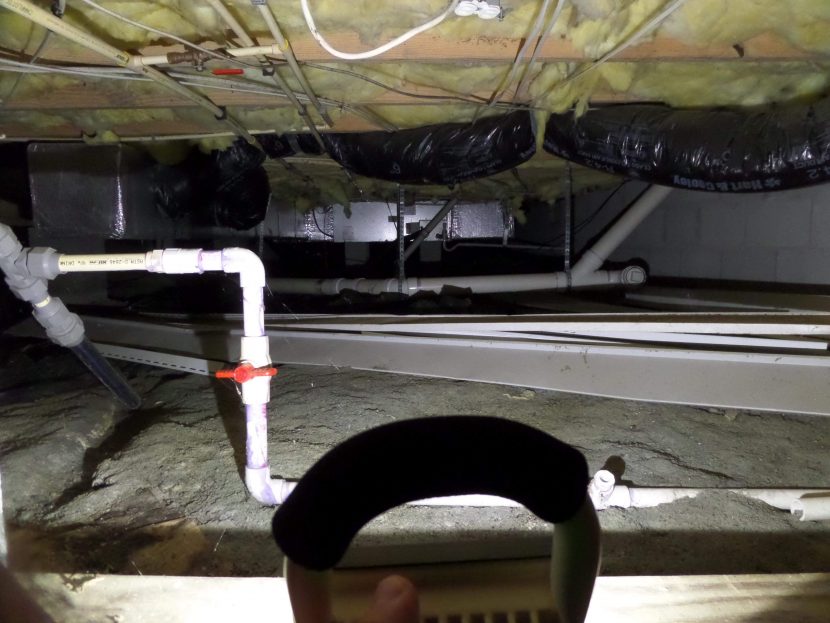 Now here's the 2 together so you can see a side by side

On the left, we have my Motorola Droid Turbo and on the right, the Thorfire Cree.  You can see how much more light is produced with the Thorfire, how far reaching that light is, and it is a Flood light, you can see how much the light fills the space.  With the Thorfire, we can now see the walls on the side, and the unit on the far left as well as the vent tubing.  If you needed too, you can charge the phone from the Thorfire and use both to light up the back, the flood light of course will only light the front.
On our first camping trip with this, we had to setup the tent at night; I just came in from my day job.  I recorded the camp site here, there is a lot of darkness, it is easier to see with my eyes than the camera picks up, but you can see tents, trees, leaves and more.
On the trip to the campsite, I fully charged the unit (it wasn't totally discharged) using the included car charger adapter.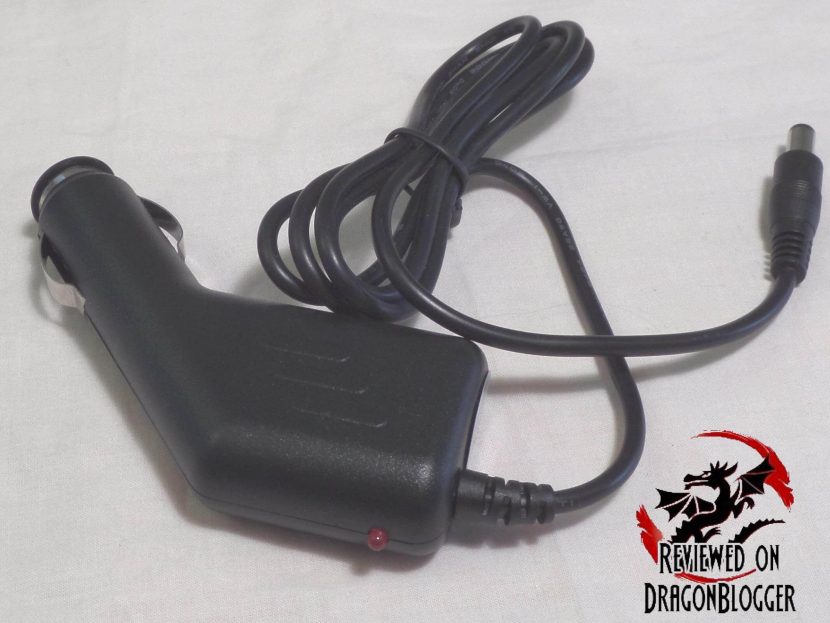 I setup the tent setting down the light with its included stand, though you don't need to have it attached all the time.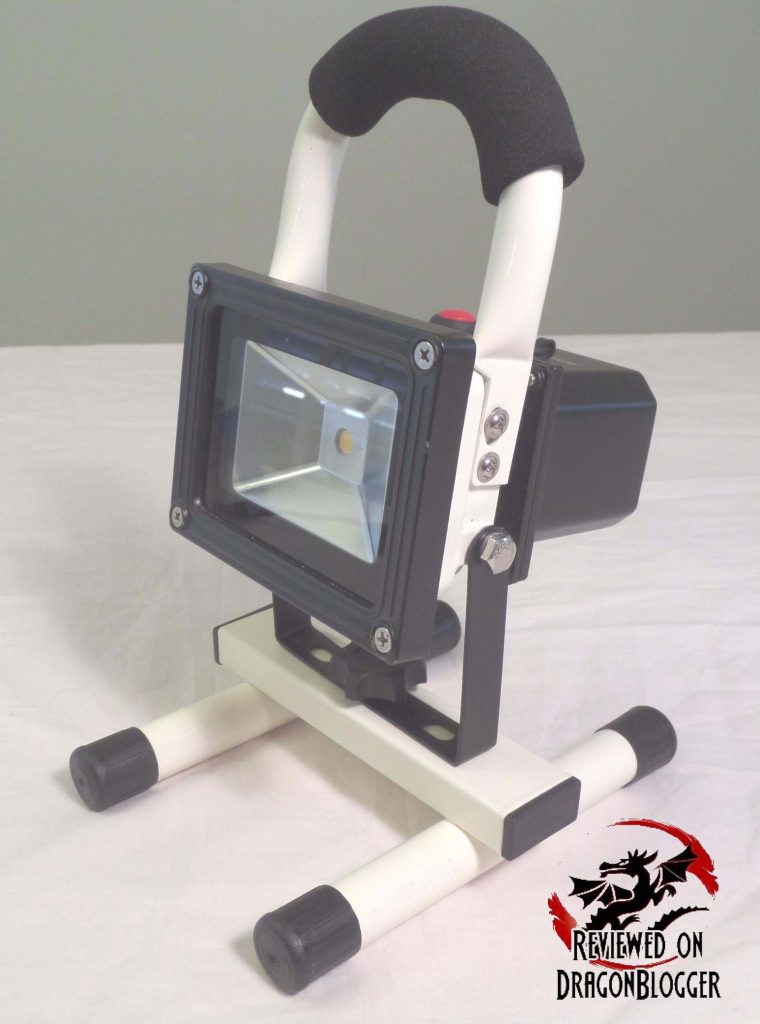 The handle for the light is covered in cushy foam to make it very comfortable to hold, and it will also absorb your sweat.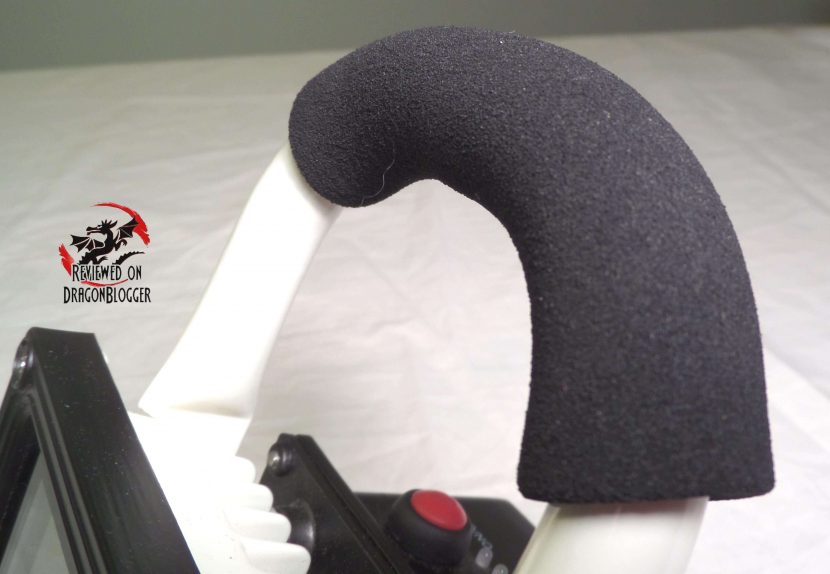 So the reason the LED Flood light was dirty and has a few pieces of chipped paint is because I have taken it camping about 3 or 4 times since I received the unit.  With my own use it would have been perfect, but at night in the woods while my son runs around with the other scout's and plays and other adventures it has gone through some rough use.  The entire time the light holding strong, for hours on end, on high it lasts 6 hours.  With that, I can say that this light is incredibly durable and lasts a very long time, firsthand experience.
Adding to the use, at night while we slept, I would connect my phone to the USB charging portion of the LED Flood light and charge it up to 100% while still keeping some power on the light itself.
Closing Thoughts
A light is a light, but this is not simply a light, it is great for a very powerful LED Flood light with 4 different settings, can charge all your devices and is even water resistant.  To add to the fact that it is a powerful light, it's a light that does not need to be connected to shine and because of it, it is a powerbank as well that provides 10,400mAh of power.  That power bank can fully charge my Tablet Express Dragontouch X10 tablet which has a capacity of 7200mAh (10,400mAh – 7,200mAh = 3,200) and almost fully charge my Motorola Droid Turbo which has a capacity of 3,900mAh. If and when you run out of power, you can either plug it into the wall to charge it or into your cars cigarette lighter, they thought of everything.
Pros
Super Powerful LED Flood light, with 4 options, Low Medium, High and SOS
10,400mAh USB powerbank
Versatile charging options, at home wall charger or cigarette car charger
Incredibly durable
Water Resistant
Great price
Includes power indicator lights
Cons
Power Indicator lights continuously blink while charging devices and stay lighted while charging itself.
The unit is amazing, though I think it needs some way of turning off the lights when it's charging itself or another device.  Amazingly durable, bright, powerful, affordable and useful, those are all 5 Stars but I can't get over the charging lights and for that I need to dock it half a star. I mean you could throw a sock over it, but I have to tell you guys honestly everything about it.  With that said, I highly recommend this unit to anyone and everyone; it gets a 4.5 stars recommended rating from me.
We are influencers and brand affiliates.  This post contains affiliate links, most which go to Amazon and are Geo-Affiliate links to nearest Amazon store.
I have spent many years in the PC boutique name space as Product Development Engineer for Alienware and later Dell through Alienware's acquisition and finally Velocity Micro. During these years I spent my time developing new configurations, products and technologies with companies such as AMD, Asus, Intel, Microsoft, NVIDIA and more. The Arts, Gaming, New & Old technologies drive my interests and passion. Now as my day job, I am an IT Manager but doing reviews on my time and my dime.