We are influencers and brand affiliates.  This post contains affiliate links, most which go to Amazon and are Geo-Affiliate links to nearest Amazon store.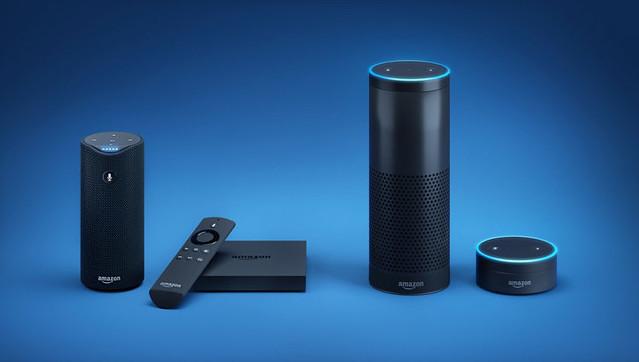 Virtual assistants are the future of the world and with the latest technologies like "Alexa" from Amazon; it has become an inseparable part of our lives. It is capable of performing thousands of programmed tasks (referred to as skills) by Amazon. These skills can be controlled with your voice giving you an enhanced and personalized experience. Although the list is way too long, here is the list of the top 10 Amazon Alexa skills which are quite popular among the people:
1. Quick and short Bedtime Story
If you are having a hard time while making your kid go to sleep, then Alexa might come for your rescue. Alexa can be a great narrator when it comes to storytelling. It reads up to a minute long in duration with its gentle voice, combined with exciting and imaginative content from its wide range of topics. From stories where your little princess gets saved by the princess to that of being chased by a dragon, this virtual assistant never ceases to surprise. You get to personalize your kid's name. And the stories usually come with moral values and encouraging ending remarks.
2. Finding your phone
Well, this is one of the common problems that we all often face. And at times of hurry, this can be a real issue. Alexa brings a cure for your forgetfulness. Now you can call up your lost phone with Alexa. It saves from stress and at the same time saving some of your valuable time.
3. The Big Sky
This feature will make you ready for any weather surprises. The big sky skill will give you information on hyper-local, hour-hour forecast specifically for your area. Not only this, but you can also schedule for custom alerts so that you can always be prepared before you go out.
4. Smart car
Alexa comes with an automatic skill which can help you keep a tab on your car. This is one of the latest technology trends in Alexa. All you need is to do is fit the automatic dongle in your car's OBDII port, which connects with your Smartphone. Once you connect your Automatic account with Alexa get access to your car. You can ask for the current fuel level, where your car is and what the mileage of your car is and so on.
5. Radio Mystery Theatre
It won't be wrong to tell that Alexa can give you a nostalgic journey through your memory lane. That's right, Alexa recreate the days when families would crowd around the radio, with the help of radio mystery theatre. Licensed under creative commons public, it offers dynamic retro stories, from the early '70s.
6. Chop Chop
The word is loud enough to highlight what we are talking about. Alexa brings in the hands-free kitchen serving easy to follow tutorials on chopping fresh food. Now anyone can cook. You can follow the step-by-step lessons in no time. Just pick up any random vegetable from the market, and Alexa has got the recipe. It's making eating healthy food easier than before.
7. Fit bit
Health is wealth, even Alexa knows it. Check in with your daily health progress by asking Alexa about your health stats. You can track your steps. Set sleep goals and make sure you get your daily 8 hours of sleep.
8. Any pod
This feature of Alexa allows playing any podcast. You can get access to the large varieties of comedy, drama, music, news, latest technology trends, educational programs, giving you a big add on too your knowledge.
9. Question of the day
Are you a curious person? And believes that knowledge can be expanded only by everyday day learning? Then "Question of day" feature is just for you. Known as one of the favourite skills among Alexa users, it has got a thousand positive reviews. Each day who will be asked a trivial question from Technology, entertainment, history, based on the preference that you give, helping you learn every day and keep you updated.
10. Headspace: guided meditation for everyone
The present lifestyle of people calls for the need of meditation, making it one of the mandatory things to do. Along with improving your cognition and ability to focus, it also helps to reduce your stress level. This skill of Alexa will give you a simple guided practice and help you to relax before going to sleep or in your daily meditation routine.
Amazon Alexa is more of like your personal assistant who always listens to you and anticipates all your needs and practically controls everything in your house.
Author Bio
Lisa Wood is a voracious reader who loves to spend her time sipping coffee and reading her favourite blogs. She is an aspiring writer too who wants to perfect her craft by writing on varied topics including technology and marketing. She is curious to know about stuff that's new to her and share her insights with the rest of the world. Besides writing, she loves to spend her free time running her dog by the side of Lake Michigan!
We are influencers and brand affiliates.  This post contains affiliate links, most which go to Amazon and are Geo-Affiliate links to nearest Amazon store.
This is the Dragon Blogger Guest Bloggers account for author's who want to submit articles and only have credit in the post instead of having to manage their own WordPress profile.