WordPress is the world's most popular blogging platform and one of the reasons why so many people like it is that you can expand its functionality by installing plugins. There are currently almost 55,000 plugins in the WordPress store, both paid and open source, covering just about any category you can think of. If you're a writer, these are the 10 must-have plugins you need to install for an improved blogging experience.
Yoast SEO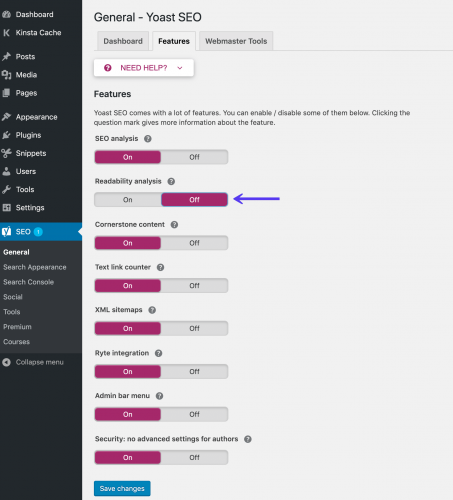 No matter what you write about, you need a plugin to optimize your blog and make sure Google picks it up. Yoast SEO has been the go-to WordPress SEO plugin since 2008 and if you don't have it installed already, you're missing out. From small firms to large marketing companies, everyone uses Yoast and it's leaps and bounds ahead of any other similar plugin. Available both in the free and premium versions, Yoast all the SEO features you could ever need in one single package:
Generate XML sitemap
Set canonical URLs to avoid duplicate content penalties
META title and META descriptions fields
Content analysis to find out whether your texts are SEO friendly
Readability checker
Related keywords and internal linking suggestions
Akismet

The comments section can be a great way to engage with your audience and start an interesting conversation based on your insightful articles. But you can't really do that if eight out of ten comments are spam, which is why Akismet is a must-have. When you install WordPress., Akismet comes pre-installed, but you'll need to activate it. This plugin is basically an advanced comment spam filtering service that checks every comment you receive against a large spam database and prevents it from being displayed. This way, you don't have to waste hours moderating spammy or malicious comments.
MonsterInsights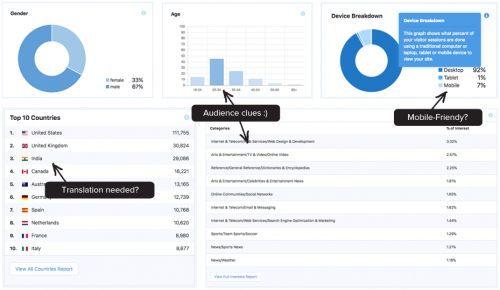 As a writer, you want to know how each one of your articles performs and what type of content has a wider reach. With MonsterInsights, you can do that. This Analytics tool for WordPress helps you grow your blog by giving you in-depth data on who visits your blog, what device they are using, how much time they spend on your blog, and much more. You can also find out what search phrases people use to find you, and which articles get the most clicks. If you've just started your blog and you don't want to make an investment yet, you can try the free version, MonsterInsights Lite, but, if you have big blogging goals, the Pro version is definitely worth it.
Revive Old Posts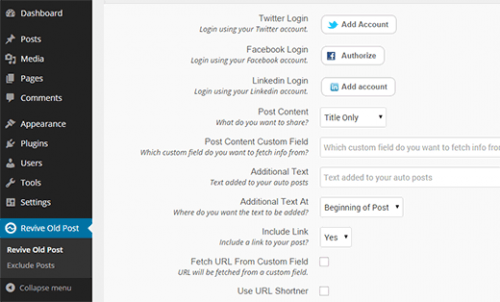 Just because a post was published more than one year ago, that doesn't mean it's no longer useful or relevant for your blog. In fact, sharing and revamping old posts can help you improve your SEO by increasing crawl efficiency. Fortunately, you don't have to go through each and every one of your old posts by hand to share them, because the plugin Revive Old Posts can do this automatically. The plugin is very easy to use. All you need to do is choose the time between posts and the number of posts to share and it will go through your old content and share links on social media.
ImageInject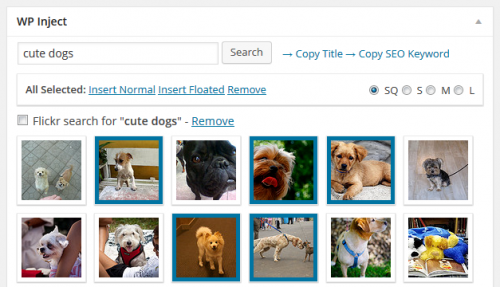 The right photo can not only make your blog post more visually appealing and easy to read. If you're worried that the images you're using aren't royalty-free and you waste too much time downloading and inserting images into your posts, you'll love ImageInject. Previously called WP Inject, this handy little plugin allows you to insert free creative commons images into your posts with 3 clicks. ImageInject gathers high-quality images from Flickr and Pixabay and the ALT and title tags are already populated.
Jetpack by WordPress.com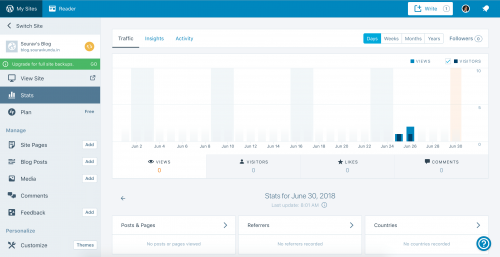 If you don't have time to install several plugins and you're looking that one plugin to do almost everything, then Jetpack by WordPress.com is still the best option. From security and performance to site management and marketing tools, Jetpack offers you all you need to keep your WordPress blog running smoothly.
Content Style Guide and Grammar Checker
"Spelling and grammar mistakes are never welcome, but if you're a writer, they can shatter your credibility", explains Melanie Sovann, marketing specialists at Trust My Paper. Even established writers make mistakes, but if they have proofreaders, you can use Content Style Guide and Grammar Checker by Editist. This handy plugin was designed specifically for writers, helping them in three key areas:
Create better and more effective content by following the best writing practices
The plugin highlights text that doesn't follow editorial content so that you can develop a consistent style
If more writers publish on your blog, this plugin can get them up to speed with your internal style guide.
Webmaster Spelling Notifications
If you're not a professional writer and the features in Content Style Guide and Grammar Checker are too advanced for your needs, then Webmaster Spelling Notifications is a nice little alternative that only highlights spelling and grammar mistakes. The plugin is 100% open source and you can even allow your visitors to send reports to the website owner if they notice a typo or grammar mistake.
Polylang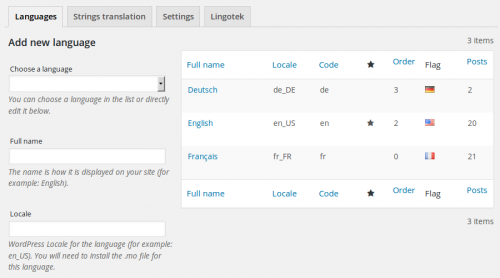 Multilingual blogs can be hard to manage, but not with Polylang. This plugin automatically downloads and updates language packs and, once you install it, you can easily translate every post, page, category, menu, or widget. This way, people from all over the world can enjoy your content!
WP Super Cache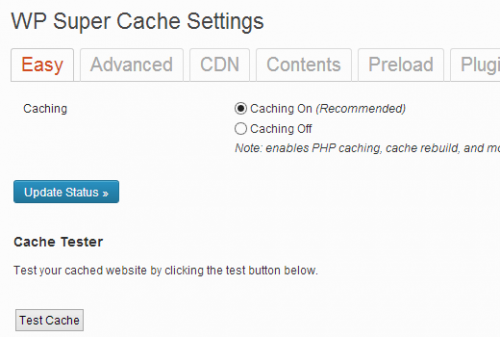 Last, but not least, no matter how much time and effort you put into polishing your WP posts, no one will stick around to read them if your blog takes forever to load. WP Super Cache is one of the simplest ways to generate static HTML pages of your content to speed up load times. Although it takes a while to get used to the interface, WP Super Cache is a must-have tool to optimize your site's performance.
About the Author
Diana Nadim is a writer and editor who has a Master degree in Marketing. She combines her passion for writing with her interest in research and creates thought-provoking content in various fields. Diana also runs her own 3to5Marketing blog. What inspires her the most in her writing is traveling and meeting new people. Follow her on Twitter.
This is the Dragon Blogger Guest Bloggers account for author's who want to submit articles and only have credit in the post instead of having to manage their own WordPress profile.