Do you know how many content marketers ruin their entire campaign during the step of content promotion? This step incorporates all previous ones: planning, writing, scanning the needs of the audience, and communicating with them. Your job is not done when you write a blog post and put the link on social media.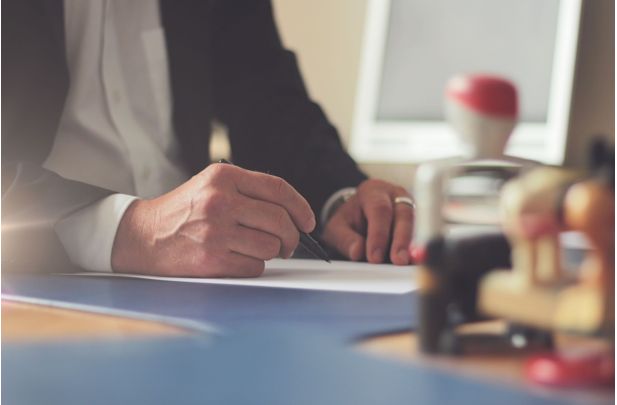 The Internet is an extremely crowded place, so you'll have to compete for the attention of your audience. You'll get it by tackling the right topics and providing high-quality content all the time. We suggest 11 writing tools that will support that process.
There's no content marketing without keywords. Quality is important, but you have to support its success by putting all the right keywords in the right places. Keyword Planner is a classic tool that meets all your needs regarding keyword research. You can enter your industry, the topic you have in mind or any other determinant, and you'll have an extensive list of keywords organized by level of competition, popularity, subject, and other categories.
Don't get carried away when using these keywords, though. They have to fit in the logical context of your content. Otherwise, you'll be guilty of keyword stuffing. Google doesn't like that.
You know you can't promote anything through content if you base it on pure text. The readers need to rest their eyes from reading. That's why the content in all popular posts is broken up with images, videos, infographics, and other visual materials. Lately, we've been seeing gifs all over the place. People love them!
LICEcap is a tool you can use to create your own gifs in no time.
Content promotion involves link building. You want links to your site on social media and all popular websites from your niche. Sniply makes that process much more effective. It will attach a call to action to every post you share. Whenever you place a link to another website that hosts content for your target audience, the visitors will see a pop up with a call to action that leads to your site.
Have you heard of the term newsjacking? It's the strategy of injecting your content marketing message into a breaking news story that people want to read. In other words, you're taking an extremely popular topic and you use it to bring attention to whatever it is you're promoting. To do that, you need to find out what those trending topics are.
That's what Google Trends is here for. It lists the trendiest online posts based on your geographic region.
When you have no time to craft a post but you really need to tackle a topic right now, you can get some help from the outside.
AustralianWritings connects you with professional writers from different niches. Plus, you can get your own content edited to perfection before you publish it. The writers closely follow instructions, so you can count on them as part of your outsource team.
When you promote content online, you have to make sure it's absolutely unique. Plagiarizing is cheating, and Google will penalize you for it. Sometimes plagiarism occurs without you even noticing, so you have to check just in case.
You can use Siteliner to scan the content and make sure there's no duplicate of it online. In addition to duplicate content, Siteliner will also find broken links, so you'll fix them on time.
A content marketer has to know: the online audience has no time to read posts they are not interested in. How do they decide if they are interested in a particular post? The headline. It has to be intriguing, fun, and targeted. Make sure to have few versions of a headline to consider before you publish that post. This headline analyzer will help you pick the right one.
Once you start promoting content, you're doing your best to stay active on all social media and encourage people to read your posts. That won't be enough. You need the power of influencers, who can share your posts with a huge target audience.
With BuzzStream, you can find the right influencers to target. You'll get contact information, so you can immediately send an offer for collaboration.
It's not easy to create a balanced editorial calendar. You'll have many topics on your mind, but you'll have other responsibilities as well. It's easy to forget about pinning, commenting, Twitter activity, and another task when you have so much on your mind. These free editorial calendar templates will help you create the perfect plan and stick to it.
Buffer is a must in every content promoter's toolkit. When you're promoting content, you have to think about timing. You want to share a post on Facebook when you know that the audience is ready to accept it. If you post it in the middle of the night, it will be buried in their newsfeeds by the morning.
With Buffer, you can work on social media updates whenever you have free time on your hands, and schedule them for posting when your target audience is at its activity peak.
Finally, a tool that solves your biggest problem: the writer's block. You have too much on your schedule, every single day. When it's finally time for writing or planning new posts, your mind goes blank. You have some unconnected thoughts, but you can't turn them into awesome ideas.
Ideaflip is what you need at that point. It's a powerful brainstorming tool that supports the creative thinking process.
Every content marketer needs to use the right writing tool for the right reason. The 11 tools described above serve different purposes, so you can combine few of them in your practice. Once you get used to the perfect tools for your needs, you'll wonder why you waited for so long to try them out.
This is the Dragon Blogger Guest Bloggers account for author's who want to submit articles and only have credit in the post instead of having to manage their own WordPress profile.