We are influencers and brand affiliates.  This post contains affiliate links, most which go to Amazon and are Geo-Affiliate links to nearest Amazon store.
Gamers all around the world look forward to new gears every year to better their gaming experiences. If you are a gamer then here are top 5 gaming gears in 2018 which can make your gaming more interesting.
Asus Bezel-free Kit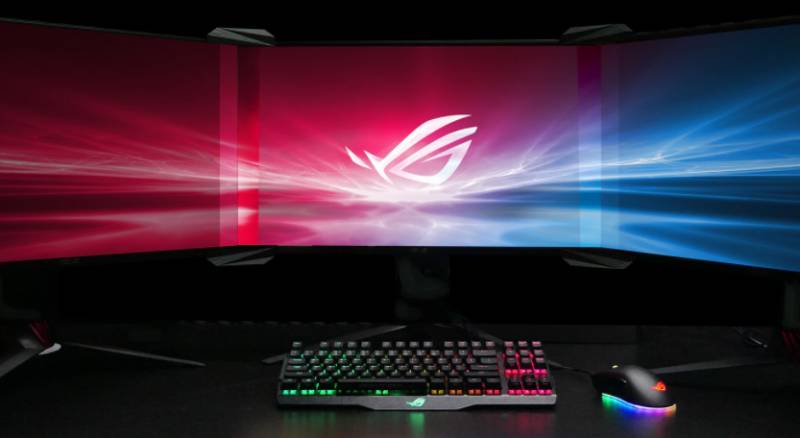 The Asus bezel-free kit is a multi-display monitor setup. This new kit uses light refractions to get rid of monitor edges. A game with three or more monitor setup might not interest a gamer as the bezels of the monitor keep interfering. Asus revealed this new kit early 2018 to solve this problem. The kit is made up of vertical lenses and mounts which are very easy to attach to the edge of each monitor thereby connecting them together. It does not require any electric power, it uses light refractions. It attaches your gaming monitors at 130-degrees angle and the lenses help to bend the display image and then refract the light to make it bend from one monitor edge to another. For best experience, your gaming monitors should be of the same size.
HTC Vive Pro and Wireless Adapter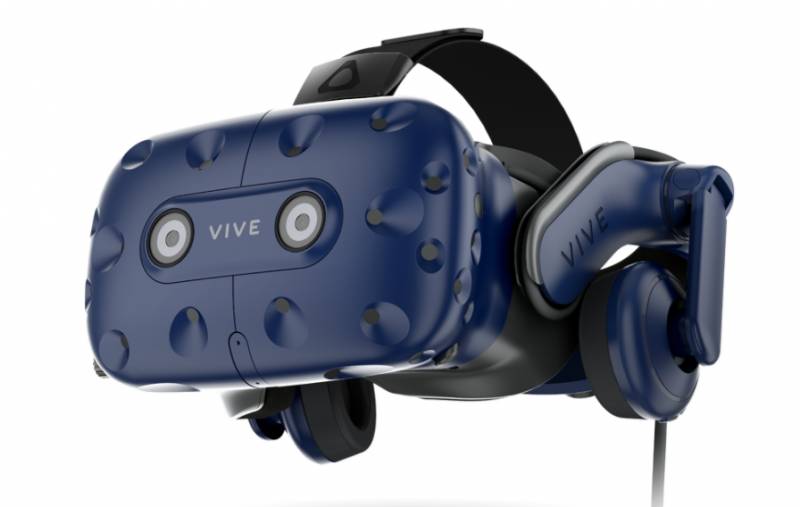 The HTC Vive and Wireless Adapter has been updated and this was announced by HTC at the CES 2018. The updated version comes with a new headset and vive. The resolution is higher than that of the original one. The features of this gaming gear are; two front cameras, inbuilt headphones and dual microphones. The wireless adapter connects with the headset and makes communication with your PC. This adapter makes use of intel's Wi-Gig technology which operates in 60Ghz band making it interference free and also creating low latency and better performance. With this wireless adapter, you don't need to connect cables directly to your PC anymore.
Corsair K63 Wireless Mechanical Keyboard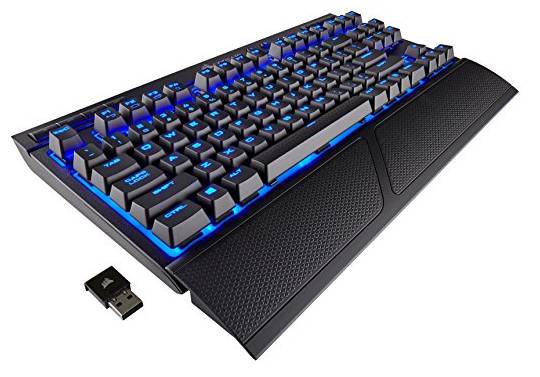 This is basically the first wireless mechanical keyboard launched by corsair. This gaming device is designed strictly for gamers. Corsair took the ordinary K63 keyboard and made it wireless also equipping it with Cherry MX Red keys, media buttons and backlit lighting. This new design also has a power switch and mini USB charging port on the rear side. This gaming gear enables you enjoy couch gaming with its wireless setup. The keyboards 2.4GHz connection is very stable. The battery life of the corsair K63 keyboard runs up to 15 hours with the backlight on. For every gamer who enjoys couch gaming, the corsair K63 wireless mechanical keyboard is the best you can find.
The iBuyPower Snowblind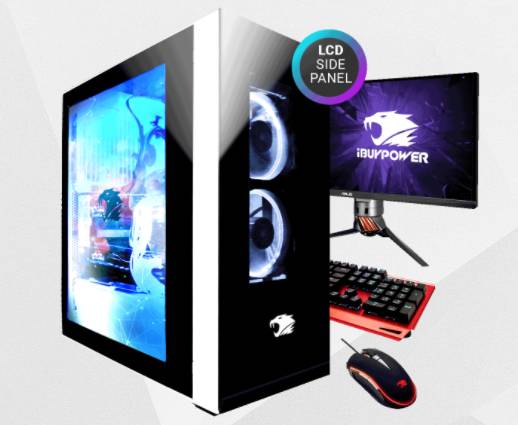 This costume side panel by iBuyPower is equipped with a 1280x 1024 resolution crystal clear transparent LCD display that can show internal hardware components, images, widgets and and other things. The widgets on the snowblind can be customised or updated as they use a software called Rainmeter. This gaming PC and it's custom side panel and LCD provides strong gaming performance. Snowblind makes use of NZXT's Noctis 450 case which has a modern look.
Digital Storm Project Spark
This gaming PC is one of the smallest measuring up to 4 inches wide and 12 inches tall. It uses the STX which is compatible with the Intel Z370 chipset. It has a liquid-cooled core i7-8700K and a GeForce GTX 1080. It's is also equipped with M.2 SSDS and a 2.5 inch SATA drive for storage. This small but mighty PC can do what other haven't done.
For gamers all around the world, a good gaming gear matters. You don't want to get bored of your video games due to poor gaming gears. Take your time to find good gears and ignite the gaming spirit in you even don't be surprised when you see scr888 online because it holds a lot of promise for gamers.
We are influencers and brand affiliates.  This post contains affiliate links, most which go to Amazon and are Geo-Affiliate links to nearest Amazon store.
I am interested in all things technology, especially automation, robotics and tech that helps change how society will live in the future.