We are influencers and brand affiliates.  This post contains affiliate links, most which go to Amazon and are Geo-Affiliate links to nearest Amazon store.
Spotify is one of the most popular – if not the most popular – music streaming service in the world. Nevertheless, there are a plethora of other music apps which serve as good alternatives to Spotify. These apps are a serious competition to Spotify since they provide great features and tools for music streaming. So let us check out the top 5 Spotify alternatives.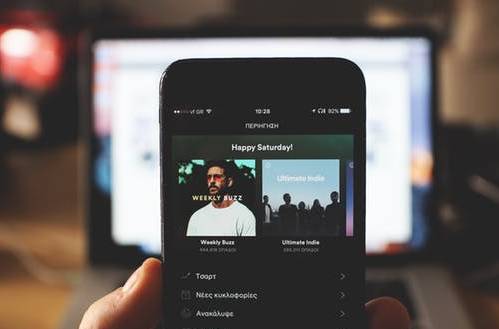 1.   Apple Music
The thing that makes Apple Music a good alternative to Spotify is its huge library, as well as its appealing user interface. If you own an iPhone you can play music via Siri on your phone. Apple Music's library contains around 30 million songs. Users have the option to select music to stream to their phones on-demand, as well as the option to listen to existing playlists.
This app provides watching music videos, as well as listening to live radio stations. When you create a profile, the app gives you suggestions on radio stations, as well as of playlists. Apple Music is only available through iTunes. There is a three-month free trial for the app, while the subscription afterwards costs $9.99 per month. As of May 2018, Apple Music's customer base counts over 50 million users.
2.   Google Play Music
Google Play Music is a great music streaming service – it is relatively cheap, and it keeps your data so that you can transfer it to Youtube Music when the time for that comes. Google Play Music provides a wide selection of music, from mainstream to mood-based, as well as activity based playlists, which are free of charge. Bryan Brumfield, a content strategist at BestEssays, mentions another great feature of Google Play Music: "It offers suggestions on specific playlists based on where you are – home, at the gym, or at work, which is awesome!" The users of this app can create their own playlists, as well as listen to the forty million tracks this music streaming service offers.
Another interesting tool is the "I'm feeling lucky" button, which plays a random song from the app's library, based on the songs which you have been listening to recently. Google Play Music users can use the "Standard" package at no cost, whereas the subscription for the "All Access" package costs $9.99 per month, and $14.99 for 6 family members.
3.   Tidal
Tidal is another interesting music streaming service, which is subscription-based. This service provides over 48 million tracks, as well as 175 thousand music videos. This music streaming services has an advantage over other music streaming services in that it provides exclusive content from the artists who co-own the company, as well as from other artists.
Tidal offers two levels of digital music streaming service – Tidal Premium (with lossy quality, with a subscription price of $9.99 per month), and Tidal HiFi (with lossless CD quality).  In fact, Tidal is the only music streaming service which offers losslessly compressed audio. However, the subscription price for the lossless quality is relatively high – $19.99 per month. According to claims, tidal has over 3 million subscribers, and it operates in 52 countries.
4.   Deezer
Deezer is a music streaming service which is very similar to Spotify. Deezer provides a massive library, on-demand radio and many more interesting features. When creating a profile on Deezer you need to select your favorite artists and genres, and, based on your choices, Deezer will suggest respective playlists you would probably like.
Deezer is available on various platforms and devices, and it offers paid, as well as free membership levels. Users can pay a subscription monthly fee of either 4.99$ or 6.99$. The difference between these two membership levels is that the former comes with a limited mobile app, and it is add free, whereas the latter comes with full mobile abilities. Deezer is available in over 180 countries around the world, and as of April 2018 it has 14 million monthly active users, and 6 million paid subscribers.
5.   YouTube Music
YouTube Music is the music streaming service which is not only a great Spotify alternative, but also, a major competitor to the popular music streaming platform. YouTube Music uses Google's artificial intelligence learning paired in order to tailor the streaming for the specific needs of the respective user. This music streaming service provides music from all the major record labels.
YouTube Music offers a free, as well as a premium tier. The free tier comes with ads, whereas with the premium tier you have the option to enable add-free playback, as well as audio-only background playback. What is more, with the premium tier of this service you can download songs for offline playback. The price of the YouTube Premium is 11.99$ for a monthly subscription. YouTube Music is available in 17 countries as of this writing.
To sum it all up, although Spotify is an excellent music streaming service, Apple Music managed to surpass it in the number of users and popularity, and now it is facing competition from YouTube Music, as well. It is up to you to see which of the Spotify alternatives listed above would best suit your needs.
Author bio: Bryan Brumfield is a baseball lover, entrepreneur, and philanthropist. His roots are in North Carolina, but his soul belongs in California. Bryan's favorite pastime is playing chess and lip-syncing Rihanna's songs. Check him out on Twitter.
We are influencers and brand affiliates.  This post contains affiliate links, most which go to Amazon and are Geo-Affiliate links to nearest Amazon store.
This is the Dragon Blogger Guest Bloggers account for author's who want to submit articles and only have credit in the post instead of having to manage their own WordPress profile.