The emergence of digitization has improved the quality of living and a number of industries are also embracing new technologies by using them in their products. The transport industry is continuously seeking to provide new software solutions, vehicles, and facilities to make the transportation safer and effective.
The following are just a few of the ways that technological advancement is shaping the transport industry for good:
No More Tickets
Cool to hear, isn't it? Now people living in cities like London will no longer need tickets to commute from one place to the other. Transport for London is offering the city of London and its inhabitants the possibility to use their credit cards for ticket-free travel. Instead of using cash or Oyster cards, commuters can use bank cards easily. It also accepts Android Pay and Apple Pay.
The major benefits of ticketless traveling are that it is quick and does not take much of your time. It means not waiting in the queue to buy tickets! Depending on how you travel, paying as you travel is cheaper than buying tickets. Not only that, but a simple swipe of a credit card means that you get where you need to go faster.
Vehicle to Vehicle Communication
This technology will make your traveling faster and safer. Vehicle to vehicle communication is the advanced technology of transmitting data between vehicles. The main objective of this technology is to prevent accidents and is done so by transmitting the signal of position, speed data, steering-wheel position, brake status, and other data from one vehicle to the other. This can help other vehicles stay alert, know what would be coming, and take preventive measures like slowing down the speed. This transmission is possible due to a hot mesh network.
The technology for vehicle-to-vehicle communication is very effective and safe to use. It provides 360 degrees of alertness, effectively scanning for threats in the surrounding. Although many cars have technologies like radar to identify the obstacle or another vehicle, no technology is more competent than V2V (vehicle to vehicle).
Vehicle to vehicle communication is even more impactful and effective for self-driven cars¾of which we can expect to see many more in the near future.
Boosted Boards
Boosted boards are designed to improve the commuting experience with minimalistic vehicle design. A number of longboards have been designed in the past few years, but they are nothing compared to boosted boards. Using smart technology, boosted boards simply provide some of the best transportation experience.
Every bit of boosted board is designed to be functional and fast. The design is not ugly at all¾in fact, everyone you see will be impressed by such a high-tech board. It is a sleekly designed board, with an outward curvature which maintains balance.
Now you do not have to deal with the annoyances of parking and traffic anymore because you have a boosted board! It is the best (and lightest) electronic vehicle available.  You can also use it inside your university, house, onto a metro, or even on an airplane. It is easy to carry because it's lithium batteries make it very light in weight.
Hyperloop
 The world of transport design is moving towards conceptual design, and one of the most exciting innovations of it is the Hyperloop.  It is the new way of commuting from one place to the other both quickly and safely. The Hyperloop moves via electric propulsion by a low pressured tube. Right after moving, it gradually lifts from the track with the use of magnetic levitation technology, providing you with a noise free journey. It offers value as the Hyperloop systems are designed to avoid grade crossings and wildlife.
It is a self-driven train, which eliminates weather hazards. It is also environmentally friendly because there are no direct carbon emissions from it.
Transport Pods
Transport pod is an innovative system built for urban cities. Transports pods are small, autonomous electric vehicles, which run on guideways. They are flexible and lightweight, and use the advanced mode of technology to provide passengers with an environmentally friendly ride. This technology has eliminated the annoyance of waiting in line to reach the desired destination.
Transport pods use rubber tires, are powered by battery, and can carry four passengers at a time (along with their luggage). You will be ecstatic to know that transport pods are designed to accommodate wheelchairs, bicycles, and prams without any hassle. Offering a non-stop journey using one of a kind technology, every pod has a CCTV camera as well.
These innovative transportation technologies are changing and shaping the transport industry for the better. Now even faster and easier to commute, transportation technology has definitely come a long way.
 About the Author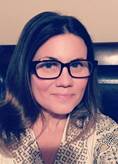 Cheryl Chandola
Director, Editing and Testing, ReadPlease.com
Cheryl conducts hands-on reviews and extensive testing of products as well as manages the editorial and testing teams at ReadPlease.com. In her spare time she runs an ecommerce store and loves spending time with her daughter and dog, Blue.
This is the Dragon Blogger Guest Bloggers account for author's who want to submit articles and only have credit in the post instead of having to manage their own WordPress profile.