This is a review of the TRF 2 in 1 Car Charger which I found unique and worth showcasing to the readers of DragonBlogger.com.  What you get here is a USB Car charger that also comes with a Bluetooth Headset as part of the package.
Here is my video review of the TRF 2 in 1 Car Charger which is also the OVEVO Q8
So you can see from the picture below the TRF2 has the USB charger with 1 USB outlet for charging your phone, plus the headset / single earbud which you just put in one year.  There are 3 different rubber heads you can use to help it adjust to fit your ear canal size.  There is a single circle button on the earbud itself and this is solely used to pick up or end calls.  You don't get volume controls or mute button on the earbud due to its tiny size.  The earbud volume is surprisingly good and the microphone is very acceptable considering how portable and small the TRF 2 in 1 Car Charger is.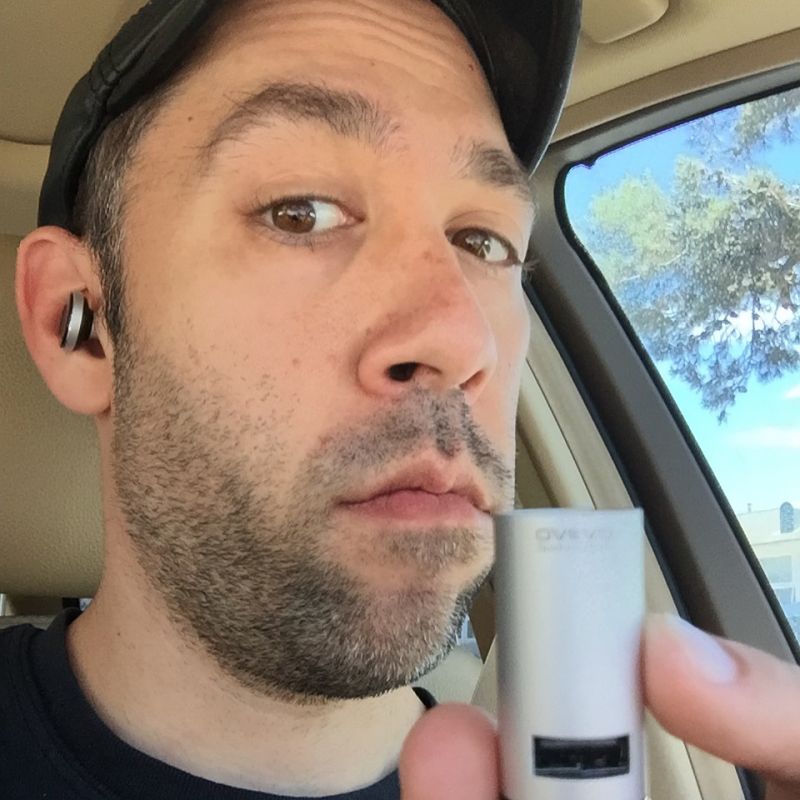 Here is an audio recording test of the TRF 2 recorded with the Voice Memo app on iPhone 6
In summary, if you are in a pinch and want to leave both as USB charger in your car plus always have a hands-free headset in your car waiting for you then the TRF 2 in 1 Car Charger is an excellent option, and since the review this has made the ultimate hands-free option for my Mother In Law who loves it as it is easy to use and you just set it back on top of the USB charger and it is always waiting for you.
Disclaimer:  TRF provided me with the 2-in-1 USB Car Charger/headset so I could do a showcase and share thoughts on the product.  All opinions are 100% mine and mine alone.  For more information visit http://bit.ly/dbdisclose