We are influencers and brand affiliates.  This post contains affiliate links, most which go to Amazon and are Geo-Affiliate links to nearest Amazon store.
The Corsair Graphite Series 780T is a pretty large case and seems to be able to fit the bill for any build.  You can add plenty of fans, liquid cooling units, hard drives, just about any size motherboard and video card with it.  Take a look at how it rates.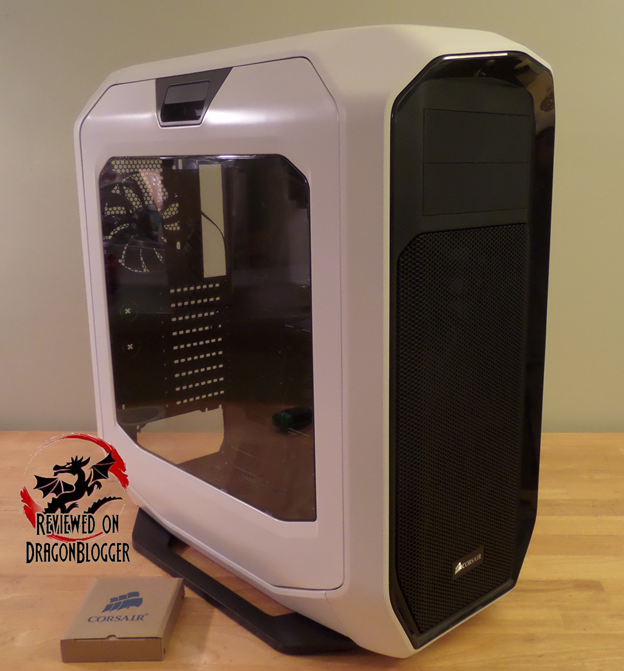 As mentioned in the specs above, this case can take any motherboard.  I originally installed just to test the Asus P8Z77-V Pro but as you will see in the videos and pictures below I upgraded it to the Asus Z87 Sabertooth.
Here is the assortment of screws, all black to match the inside of the case, looks nice inside.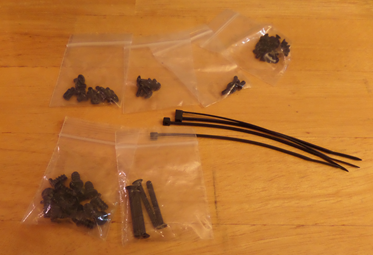 This case comes with a 5 year warranty, 5 years, that's a very long warranty, although the warranty only covers manufacture defects.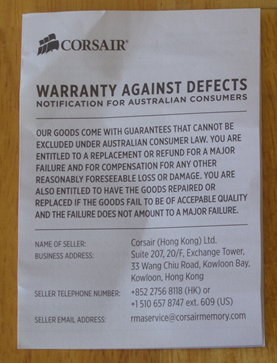 The Graphite Series 780T comes with a user's manual that goes over the included accessories.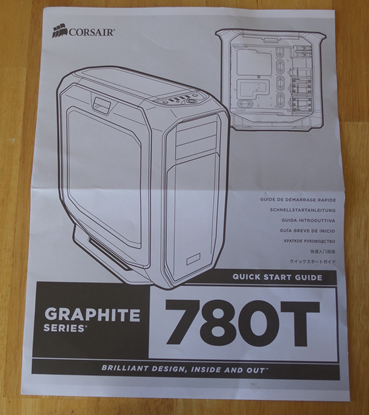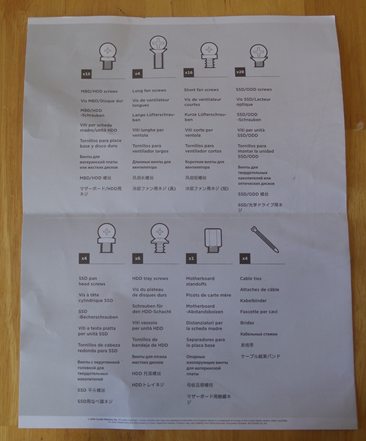 The accessories includes the case itself though, so they include in the users manual a disassembled view of everything the case consists off, which is pretty cool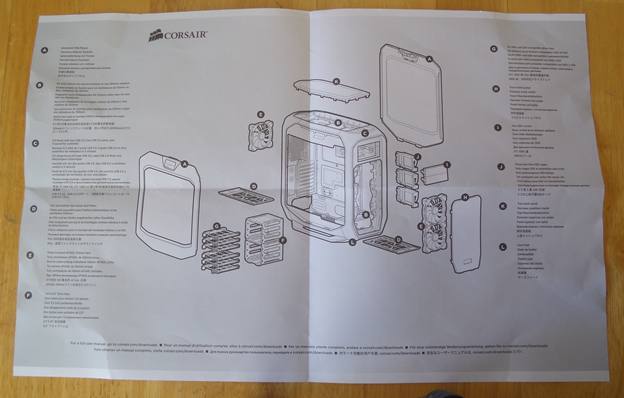 That's pretty much all that it comes with, although in itself is a lot.
Now, what a case without a motherboard, processor, cpu heatsink, etc,…  Do you know how to install a CPU, memory and a CPU heatsink?  That's ok if you don't because I will show you here, but let me show you the unboxing of the board before we get into installing on it.
And here is the unboxing of the Intel Core i7 4790K processor which I will also be installing on the next video.

Now this video will go through installing the CPU, CPU heatsink, etc…
So now that you have done some learning, lets jump into installing all of this in the Corsair Graphite Series 780T.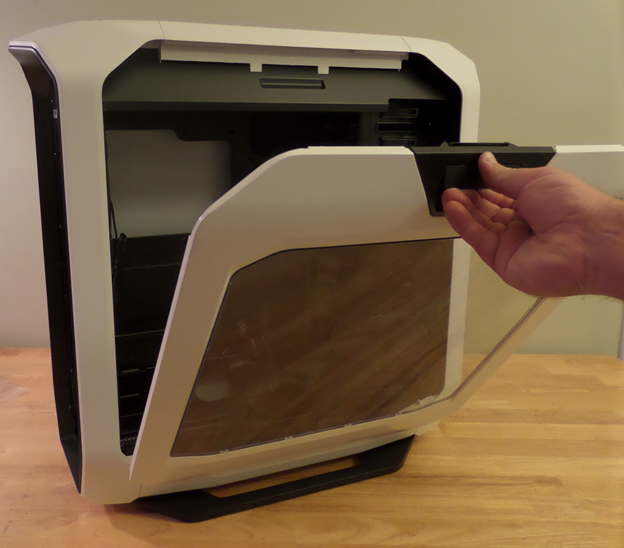 Here is the reverse standoff I spoke about during the install, such a simple idea but it makes a world of difference when installing a board.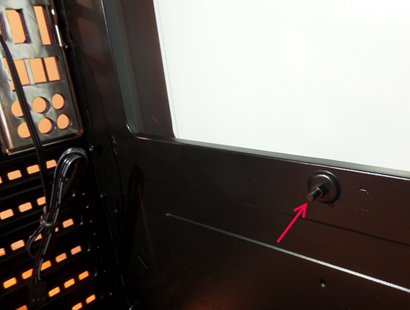 Look ma, no screws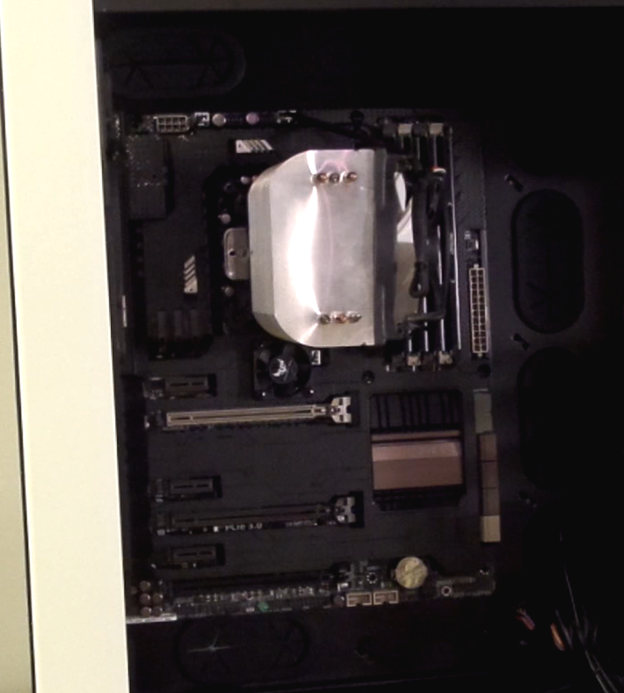 Here are the extra fans I used during the video, the SP140 LED and the SP120 LED, both in blue.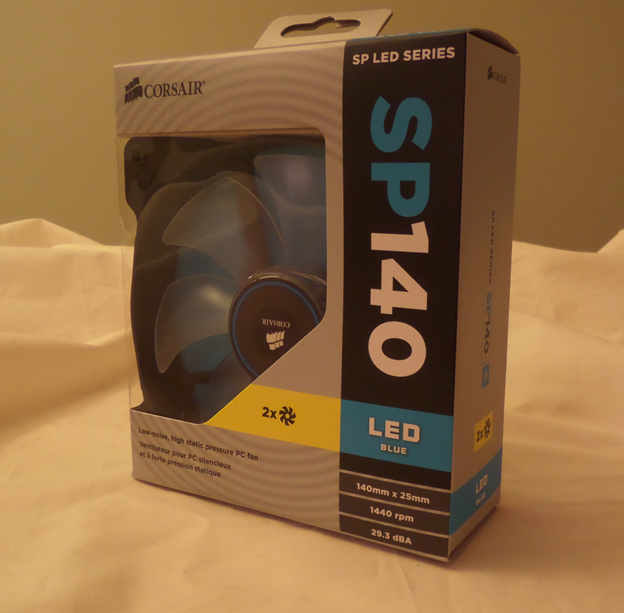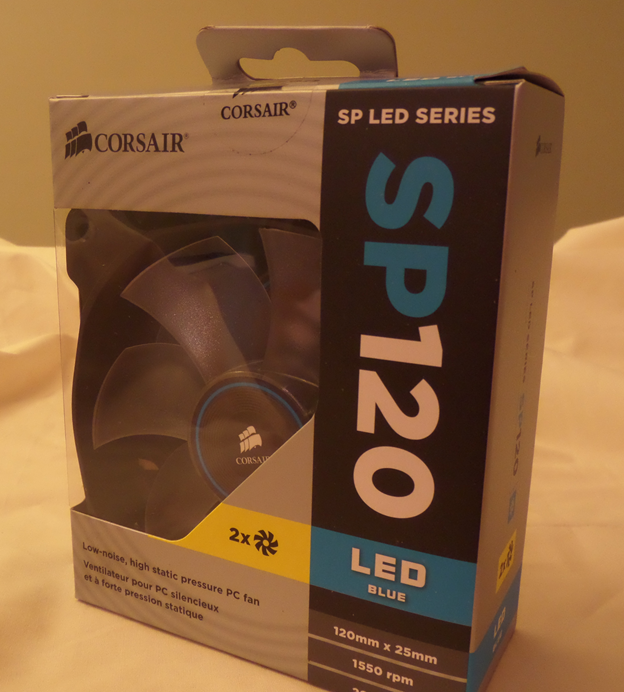 And here is the modular drive cage I removed, just to show you close up how it looks.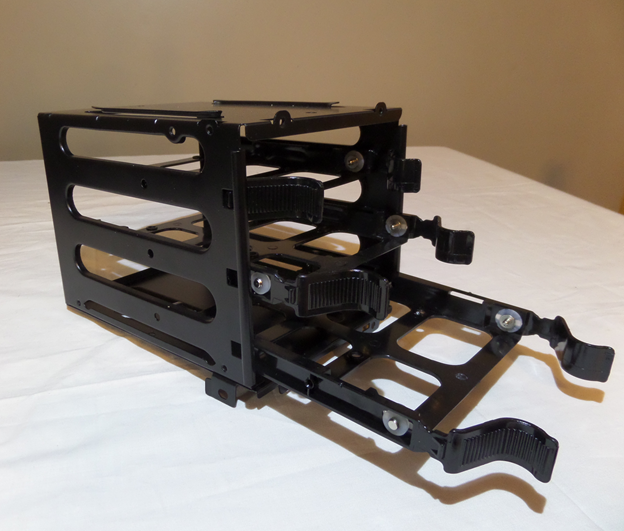 And here is one of the modular drive trays.  Here you can install a 3.5" or a 2.5" drive.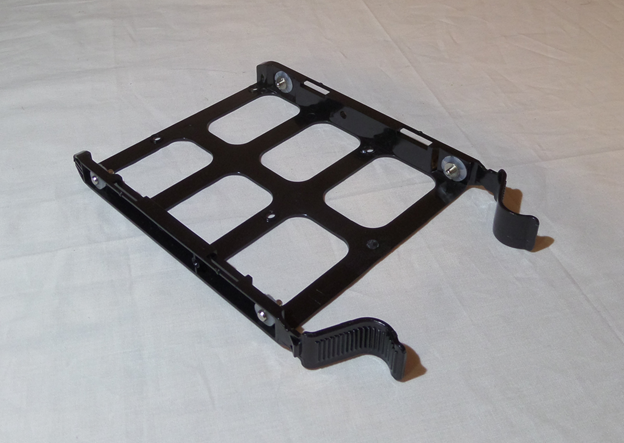 This is how modular drive trays look like with 3.5" and 2.5" drives.  I didn't install my SSD's on these, I chose to use the back of the case as Corsair has included SSD.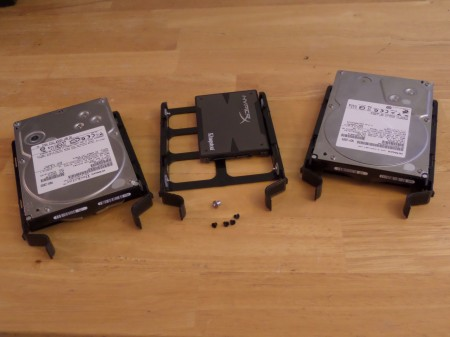 These are the drives installed on the back, you can also see how it works in the build video.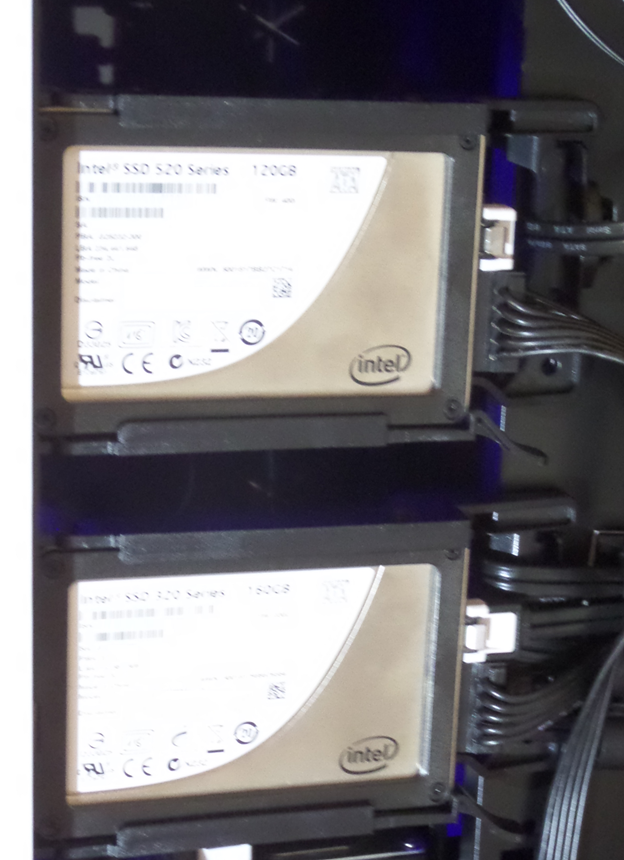 Now that the board is installed into the case, let's get to some cabling
Nice cabling makes airflow within the system much better and plus I love looking inside my system from time to time to look at my work.
While it did come out kind of nice, I think it would have come out a little better if I had longer cables as I mentioned.  Again, the cable extenders are not needed, but a nice touch.
Here are the extensions
24Pin Power supply extension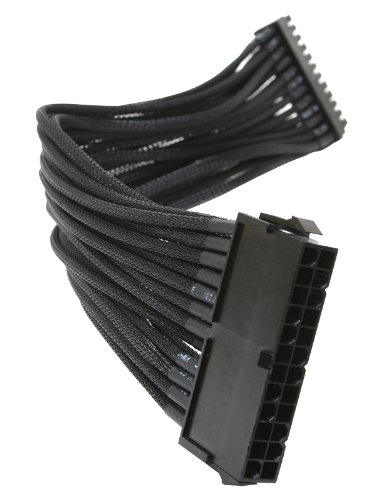 8Pin CPU extension cable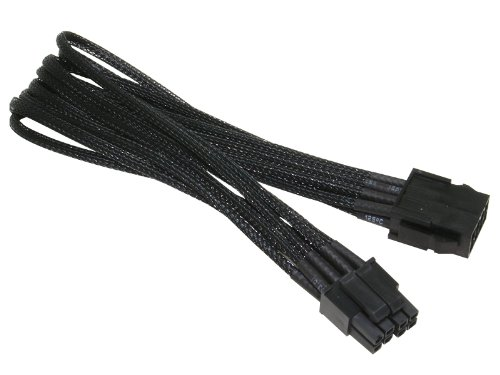 Images of Extension cables, courtesy of Amazon
Here is my new baby, complete with a new Intel Core i7 4790K, Asus Z87 Sabertooth and a Corsair Graphite Series 780T.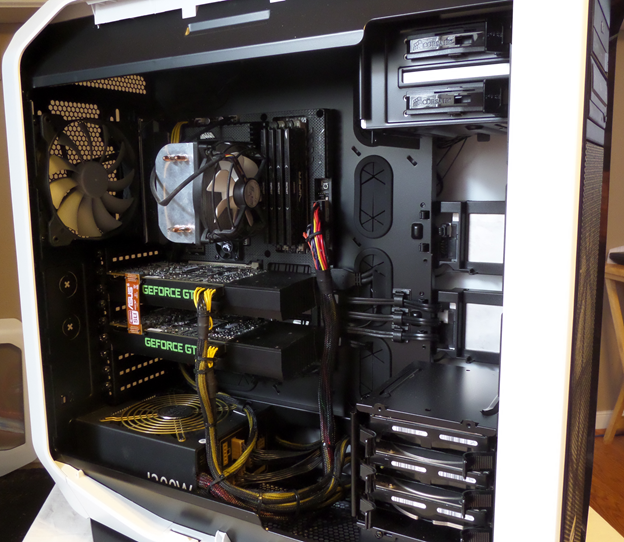 And here she is in low light with the side panels on and powered on with all her pretty lighted fans and fully built.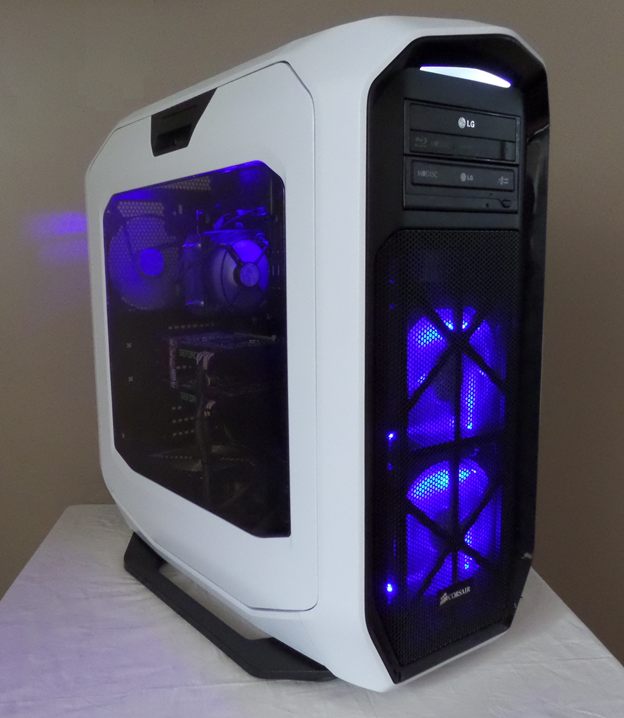 Other than the rear fan, every place you can place a fan on this system has a filter to protect from dust
The bottom of the case.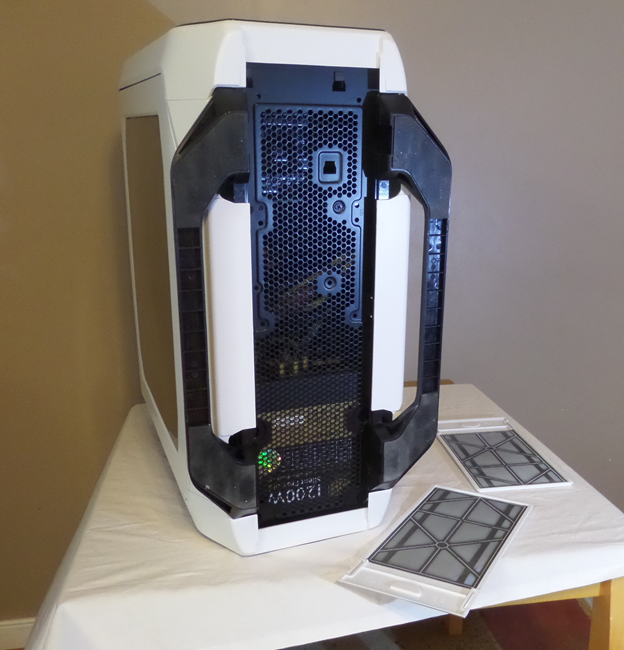 I didn't realize till I took this photo, but the bottom of the case, not only has a filter but it has 2.  One of the filters for the power supply and the other for a liquid cooling unit if you wanted to put one or a fan.
The top of the case.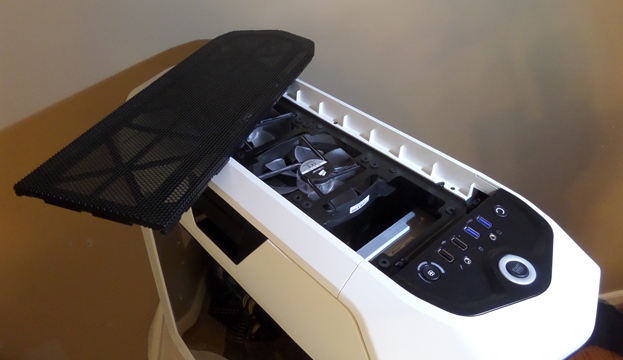 The front of the case.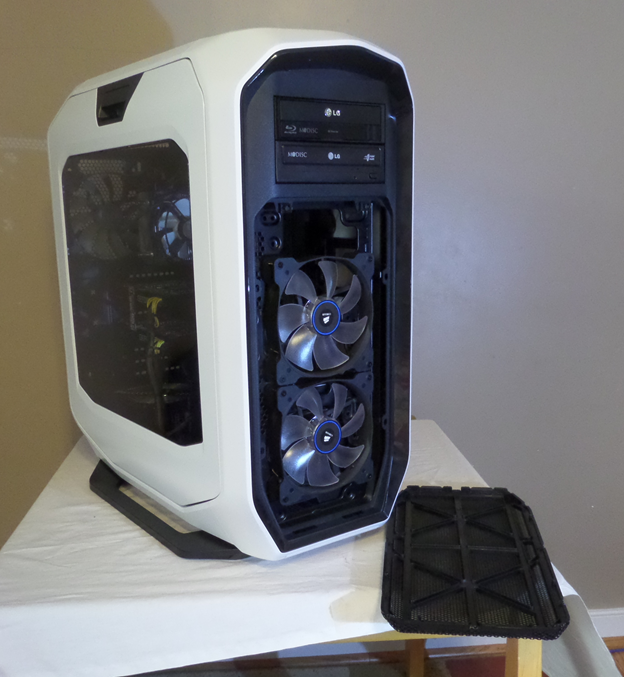 Detail down to every single touch, the top of the case has the power and reset buttons, the Microphone and audio ports and the USB ports.  It seems like my concerns regarding the 450D only having 2 USB 3.0 ports and no other USB port was addressed with this case as they have 2 x USB 3.0 and 2 x USB 2.0, perfect.
The top also has a button to control the fan speeds if connected correctly, you can watch my cabling videos above to learn how.  The button if pressed will move to the first speed, illuminated the first of 3 sections, if pressed again the fans will move to the middle speed and with that the first and second light will be illumined and if pressed again the fans will speed up to max speed and all 3 lights will be illuminated.  The SP240 and SP120 Corsair provided for the review are very quiet too, so I have them at full speed.  They do make a little noise but with 5 fans (not including the CPU fan, 2 x GPU fans and PSU fan) it is to be a bit expected.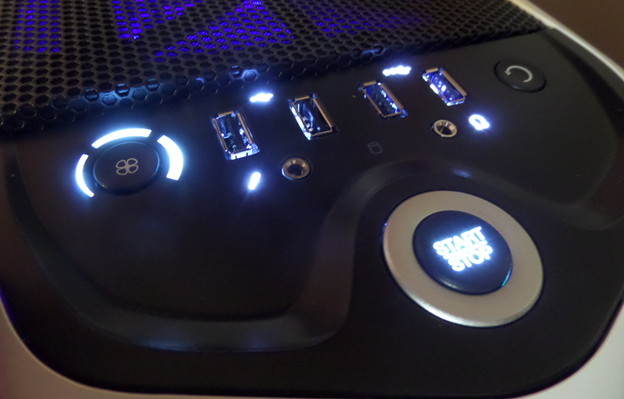 Even the Microphone, headphone and USB port logos are lighted.  When the computer is sleeping, the START/STOP button blinks too.
The top of the case, just above the optical drives (yes I use optical drives, maybe once or twice a year) even has a soft light for when you want to insert a disc or even press the button.  You have to imagine it can be a bit difficult the case and the drives being black.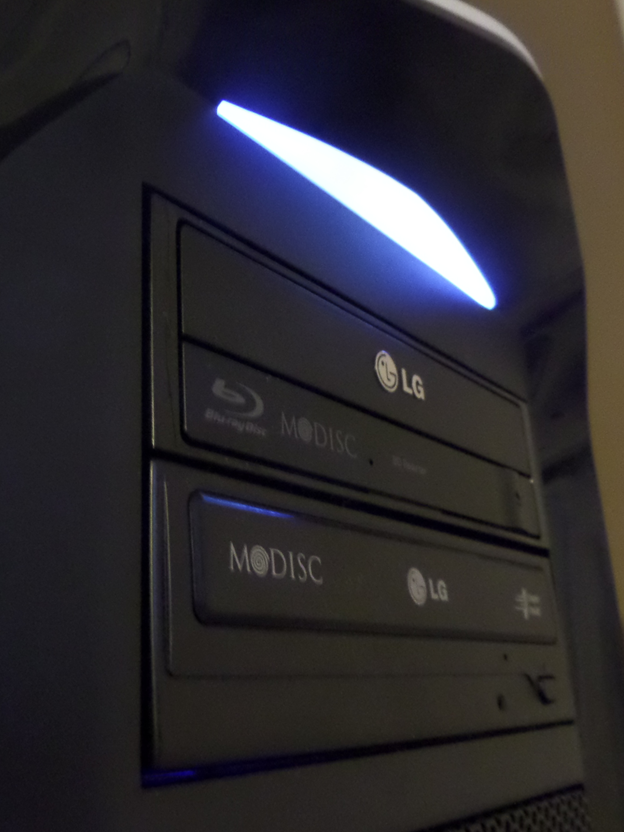 You guys already know that I don't like liquid cooling but it does work at keeping the CPU cool.  This case is already certified to work with the following Corsair liquid cooling units, if you want to take a look at that or buy them.
You could also use with this, the AMD Radeon R9 295 X2 with the liquid cooling unit as it will fit inside of this case or any NVIDIA card, I am partial to the GTX970 even the GTX980.  To expand on that, you can use any card today in this system it would fit perfectly.
This case comes in white as you can see in the review, Black and Yellow.
Out of 3 cases I have reviewed so far, I have to give this case 5 stars; there is nothing wrong I can find, it is perfect.  Great job Corsair.
We are influencers and brand affiliates.  This post contains affiliate links, most which go to Amazon and are Geo-Affiliate links to nearest Amazon store.
I have spent many years in the PC boutique name space as Product Development Engineer for Alienware and later Dell through Alienware's acquisition and finally Velocity Micro. During these years I spent my time developing new configurations, products and technologies with companies such as AMD, Asus, Intel, Microsoft, NVIDIA and more. The Arts, Gaming, New & Old technologies drive my interests and passion. Now as my day job, I am an IT Manager but doing reviews on my time and my dime.