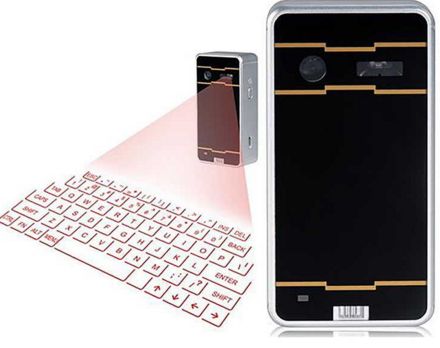 Everything is going virtual and now you have the virtual keyboard as well to make your browsing experience on tablet and laptop user-friendly. The Wireless Bluetooth Keyboard is virtual but the convenience offered by it would be much more than the normal keyboard. This keyboard is compact, handy, and ultra-portable to offer you both convenience and mobility. You can enjoy the ease of typing with the QWERTY layout provided by this virtual keyboard. It comes with 1000mAh battery which is rechargeable and can be charged with USB cable and lasts longer, so that you can use it even while travelling.
Easy to connect
This keyboard can be easily connected to all types of Android based devices, PC, and laptop via Bluetooth or USB. The dimensions of this virtual keyboard projector are 36mmX18mmX74mm and the weight is about 40g making it easy to carry along. It tracks the finger movement and senses the finger position very quickly to offer the correct input. This device has inbuilt red laser diode that emits laser projection which further gets easily connected to the tablet, phone, laptop, or PC without any technical calibration.
About Compatibility
Any new device may be tested for its compatibility before purchasing it. This virtual laser projection keyboard is compatible with Windows Phone 7, Windows XP/ 7/ 8/ Vista, iOS 5/6, Mac OS X, and Android 3.1 up version. You can use this device with your laptop, phone, tablet, and PC conveniently if they are backed by any of these operating systems.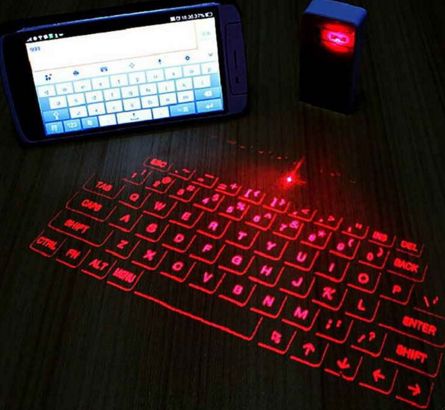 How it Works?
The working of this projector keyboard is based on laser diode and sensor. The sensor would sense the position of the finger and would draft the output accordingly. The keyboard is projected in the form of red light and when you place the device on table or other flat surface, you will find the projection there. The image of the keyboard would be formed in the red light and the user can use this image in the same way as he uses the keyboard. The projector needs charging as it comes with rechargeable battery and this is done with the help of USB cable.
So, time has come to stop struggling with those small size keys or hefty keyboards, as you have Wireless Bluetooth Virtual Laser Projection Keyboard which gives you freedom and convenience at the same time.
Bio – Laser projection keyboard and many other latest tech accessories can be procured online from leading e-tailer LatestOne.com. The company deals in all types of mobiles, gadgets and tech accessories.