We are influencers and brand affiliates.  This post contains affiliate links, most which go to Amazon and are Geo-Affiliate links to nearest Amazon store.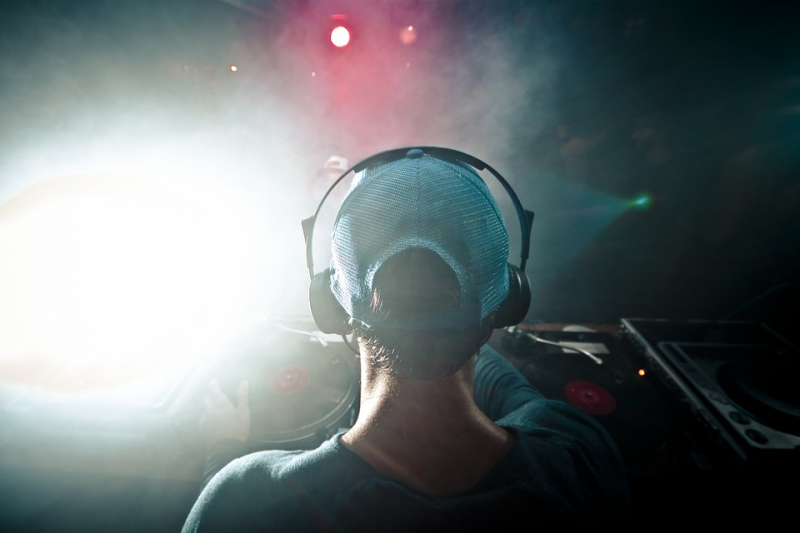 Before a DJ releases an output, they are dependent on the input. Since the bulk of the work a DJ, or a producer does is mixing and reshaping the sound, they need to be quite sure they are hearing everything right. A lot of people are under the impression that all a DJ does is press buttons and let the songs play. This view is quite flawed as a DJ has to read not only their crowd, but also the flow of their music. While there are a lot of DJs who have cut corners in the past by not putting their hearts into their mixes, that is only an exception. There is no better way to mix your music as a DJ except by playing it through professional DJ headphones.
Mixing may seem simple to untrained ears, but it's actually filled with countless variables that could either enhance or destroy the flow of a party or an event. Good headphones usually come with sound isolation that could help remove the outside noise so one can be able to listen to the intricate sounds of a track. Accurate sound presentation is also of paramount importance. There is a fine balance in the difference between what you hear on headphones and what's going to come out of the speakers. A pair of DJ headphones should always be ready to take a beating with the constant swiveling and being operational for long hours. Your DJ headphones have to make you comfortable, as the physical discomfort of your ears can easily translate into issues with the mix. We know that choosing DJ headphones can be overwhelming in the presence of a lot of options and features, and that's why we'll be giving you our top picks that can help narrow down the search.
Audio-Technica ATH-M50x
The ATH-M50x new model came to do what its predecessor couldn't do. The comfort provided by the ear pads and their velvet replacements is superb and unmatched by most headphones on the market. The price is quite convenient for any DJ working from a studio or at home, or on the road to live shows. It doesn't require batteries and you don't have to worry about it going out on you mid-performance. The 90-degree swiveling ear cups add to the overall convenience of the headphones in addition to one-ear operation. Audio-Technica's focus on higher-end frequencies may leave those looking for more bass wanting more though. You can click here to see why it's on the top of many major DJ headphones lists. Overall, it's rated highly by major audiophiles and DJs, thanks to its great value for money and superb performance.
Sennheiser HD 25
Sennheiser has been a staple in the world of headphones and audio in general. Their products are known to be used in numerous industries from music to aviation. HD 25 is one of their best products and is perfect for those DJs who may not be too gentle with their headphones owing to their incredible build and durable materials. Single-ear listening is possible because of the rotating capsule. The headphones are not only durable, but they are quite lightweight which means that you can keep them on your ears for a few hours and still get to live to tell the tale. To circumvent many auxiliary cable problems, their detachable auxiliary cable can be easily replaced with minimal effort for any reason.
Pioneer Pro DJ HDJ-2000MK2-K
You don't have to be a DJ to know that Pioneer is dominating the mixer industry. It also seems that they're making quite a dent in the headphone industry to go along with it. Their design is efficiently focused on comfort that it's hard to feel like you're wearing anything on your ears at all. The headphones can be quite tight with superb audio isolation, yet at the same time not discomforting to the wearer. They also come with the single-ear operation mode just like Sennheiser's HD 25. You don't need to worry about the detachment of the connecting cable during motion thanks to their mini-XLR connection which ensures that the cable is fitted securely. Their price may be an obstacle to some of those who are looking for entry-level headphones though.
V-MODA M-100
The M-100 has been winning awards over the last few years that prove how much of a worthy contender for the title of the best headphones in the market it is. The durability of these headsets is simply unmatched owing to its military-grade resilience. The weakest point of headphones is usually the headband, but it seems that the M-100 has defied that rule and made the headband an impregnable fortress. A great asset for a traveling DJ due to their V-MODA's unique design which helps you fold them to decrease their volume and increase the durability in their case. The memory foam is certainly adding to the comfort of these durable headphones. A dual-diaphragm perfected by V-MODA helps separate bass frequencies from others for a superb mixing experience.
Shure SRH-70DJ
This is easily one of Shure's, the world-renowned audio products company, masterpieces as a result of the high level of engineering and design implemented in this headset. It was crafted specifically with DJs in mind, as apparent in the headphones' name. The impedance is potentially higher than your average headphones for it to be compatible and adjustable with almost all DJ mixers used in loud events. Since it was designed to operate smoothly under high levels of noise, their insulation and professional DJ equalization is one of the best in the market. Even though the durability of the headset is quite high, the ear cups can be easily replaced in case you start losing comfort over time. Their price puts them on a lot of lists due to the unmatched value-for-money aspect.
It's not easy picking up the best DJ headphones for you when the market is filled with great products, especially if you're a new DJ. Mixing has a bit of a hard learning curve if you're looking to become professional. If you don't have the right set of headphones with you, you'll risk being bottlenecked by their performance.
We are influencers and brand affiliates.  This post contains affiliate links, most which go to Amazon and are Geo-Affiliate links to nearest Amazon store.
I am interested in all things technology, especially automation, robotics and tech that helps change how society will live in the future.