I have been with and checked out around sixteen web hosting providers since I started my blogging sites over two years ago and have worked on and managed or assisted others with blogs, phpbb or other types of sites on a like variety of hosting platforms as well.  In almost all cases I prefer a
cpanel web hosting
provider as the CPanel administrative interface is universal and extremely easy to use.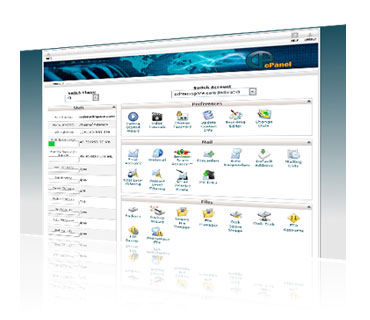 The CPanel also works with Linux and Windows web hosting so you don't have to worry about the nuances of knowing the backend hosting type or operating system when you want to make changes or perform administration work on your web host.  Ideally I also use SCP/SFTP access if available as well to transfer files because even though CPanel has FTP programs built into it they can be a little more cumbersome and not as flexible as something like WinSCP.
If you are hosted on a Linux/Unix platform in some cases you may want SSH access to the server, but this typically is only needed if you are hosting with a Virtual Private Server (VPS) or Dedicated Hosting platform where you have and need higher permissions in the Linux system and can tune your web server and operating system at a much higher level.
I am not really going to point out specific hosting providers whose administrative controls I dislike, but as someone who has worked on 25 websites on 8 hosting providers and reviewed another 8 in trial stages over the years, CPanel is my preferred for those who want ease of administration and setup for their sites and blogs.
How many of my fellow bloggers are with a hosting solution that uses Cpanel, or does your host use another administrative interface and how do you like it?