We are influencers and brand affiliates.  This post contains affiliate links, most which go to Amazon and are Geo-Affiliate links to nearest Amazon store.
The world of technology is increasingly advancing with every tick of the clock. Today, for instance, more than a third of the world's population owns or uses smartphones according to reliable statistics. But it doesn't stop there. Today, there are dozens of tech gadgets and tools that look as if they're from the future in terms of their applications and usefulness to us. One of the electronic tech advancements that have taken the world by storm over the past few years is Virtual Reality, often referred to as VR.
From gaming to education, design, manufacturing, therapy, and military training, the uses of virtual reality tech in the modern world are countless. Unlike in the past when VR was a computer-dominated tech, today, mobile VR headsets are increasingly turning out to be all the rage among the users of this immersive experience. Among the users, are gamers, graphic designers, video producers, architects, teachers, trainers, military personnel, and you name it!
Here are the current top mobile VR headsets
The Samsung Gear VR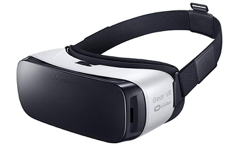 This is arguably the best mobile VR headset on the planet so far, perhaps next to the NOON VR Pro, which is currently all the rage on the VR goggles market. The headset is specifically designed for use on any Samsung Galaxy smartphone and offers a little of 1000 apps and games for you to explore. Additionally, it is compatible with the Oculus platform of apps, whose makers are the masterminds behind the famous Oculus Rift (a PC VR headset currently owned by Facebook since 2014). The headset boasts an amazing display and crystal graphics that allow you to play your favorite games or utilize your favorite apps at ease with a super exciting immersive experience.
Google Cardboard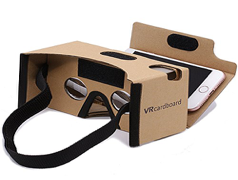 Google cardboard is one of the earliest entrants in the virtual reality industry. It is a virtual reality headset that allows you to play games and access hundreds of cool VR apps via your Android device or iPhone. Most gurus in this area consider it to be the cheapest alternatives and the easiest one to use. it almost seems like a box and uses your smartphone's screen as the field of view. Despite its rather simplistic design that is less aesthetically appealing, it is arguably the most inexpensive of them all and can be a great tool to experiment with for newbies in the VR world.
Merge VR Google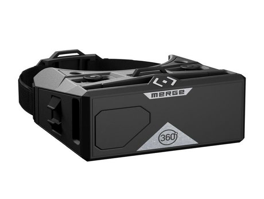 Another awesome VR tool from Google, the Merge VR is the improved, more comfortable version of the Google Cardboard. Compatible with both iPhone and Android devices, users of the Merge have access to hundreds of VR apps, and games on which they can enjoy a 360-degree immersive experience. It is also relatively inexpensive compared to other alternatives on the market despite the less appealing design it can save you some money and still provide you with the VR experience you are looking for when using your phone.
Google Daydream View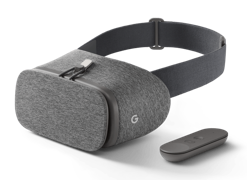 Compatible only with Android devices, this one is perhaps the sleekest of the Virtual Reality headsets from Google VR. The Daydream View supports up to 10 different types of Android phones and allows you to connect to Chromecast, where you can stream your favorite video, films, and TV shows. It is basically a super-upgraded version of the Merge and Cardboard VR, both in terms of design, comfort, and convenience. The headset is also lightweight, making it an incredible pick for anyone seeking a high-end mobile VR headset.
Mobile VR and The High Technology Tools For Every Generation
Virtual Reality is for sure a technology that will be around for many generations to come. If you're looking for a more powerful VR experience, PC and standalone versions such as the Oculus Rift, Oculus GO, the HTC Vive, and the PlayStation VR are some of the best options the market has to offer. However, these tend to be a bit more expensive, not forgetting the costs of acquiring a VR-ready computer. Nonetheless, you have some of the best mobile VR headsets listed above so you won't deny yourself the experience.
We are influencers and brand affiliates.  This post contains affiliate links, most which go to Amazon and are Geo-Affiliate links to nearest Amazon store.
I am interested in all things technology, especially automation, robotics and tech that helps change how society will live in the future.