We are influencers and brand affiliates.  This post contains affiliate links, most which go to Amazon and are Geo-Affiliate links to nearest Amazon store.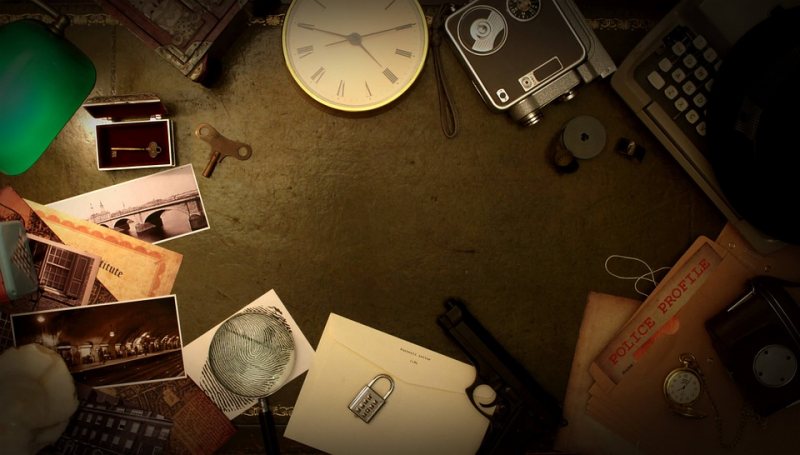 Doing the same thing day in and day out can be really boring, even if you're spending time with your friends. Sometimes, it is imperative to get away from your routine and embark on a new experience that will not only be exciting, but will also give you a chance to exercise your mind and interact with people in a different environment. One of these popular new experiences are Escape Rooms.
Here's a guide to help you understand what an escape room is and what to expect from it.
What is an Escape Room?
The name itself sounds quite intriguing and actually a bit scary. And that's because it's a type of physical adventure game where you really test the capabilities of your brain. People come to escape rooms and have a mission of solving a series of puzzles, finding clues and completing an objective in a specific time. If you live in Vegas or planning a vacation there soon, then the experts at https://www.trappedescaperoomvegas.com/ recommend you book your room ahead of time for a fulfilling holiday activity as walk-ins are accepted but will depend on availability of the rooms. Each escape room has a certain theme, which accordingly, you find yourself and your team members being put in a scenario where you have to use the elements in the room to help you find a way to escape. This allows you to enter different themed escape rooms and have a totally different experience each time.
How Does an Escape Room Work?
Each escape room usually has a minimum and maximum requirement of people allowed into the room at the same time. It usually starts from two to eight people, but it is always best to check the rules and regulations of the escape room you're heading to.
There are many different themed rooms within each game center which you can pick from. According to the theme, the room is not only decorated to match it but the clues and puzzles, as well as objects in the room, will all be part of the theme.
Before you enter, a member of the administration will give you a brief introduction to the rules, regulations and the objective of the room. Then, you'll be blindfolded and escorted into the room. Once all the members have entered, you'll be instructed through a speaker to remove your blindfolds and the timer will start. You and your team members will have 60 minutes to try and figure a way out of the room.
Logic, creativity, and teamwork are required to help you find a way to escape the room. Using these strategies, you and your team members will put together your collective talents and focus on finding the clues, figuring them out and working together to beat the objective: finding a way out of the room before the time is up.
What Happens if you don't Escape before the Timer Expires?
It's not a prison, it is just a game at the end of the day and the challenge is to try and find a way out before the time is up and you are released. The only thing that happens if you don't escape is that you end up losing, otherwise, you will be allowed to exit the room after the 60 minutes have passed.
Am I Allowed to Leave before the Time is Up?
If someone is claustrophobic or panics and feels the need to exit the room without solving the riddles and finding a way out, the administration will let you know of a hand sign to use in front of the camera and you'll be escorted out. However, once you exit the room, you will not be able to re-enter again.
What's the Benefit of Going to an Escape Room?
It's not only a fun and exciting experience, but it also really helps you improve your cognitive abilities by focusing on strong observation skills when trying to find clues, as well as problem-solving skills when using creativity, logic and out of the box methods to try and come up with answers to the puzzles and make sense of the clues at hand. Not only that, but you'll also really improve your teamwork skills as you need to be able to work together to get out of the room, and be able to highlight each person's talent and skill in order to benefit from it as time is of the essence.
An escape room is a great way to give yourself a break from the normal outings and give your brain the challenges it needs to be able to develop in an interesting and fun environment. You and your friends will have a blast, experience something new, and improve your problem -solving skills in the process, making it an excellent reason to give it a shot and have some fun.
We are influencers and brand affiliates.  This post contains affiliate links, most which go to Amazon and are Geo-Affiliate links to nearest Amazon store.
I am interested in all things technology, especially automation, robotics and tech that helps change how society will live in the future.