Intro
Sapphire Radeon PULSE RX 5500 XT OC 8GB Video Card Review
The biggest and the best video card is not always in everyone's budget, sometimes you have to save a few bucks and make it work but is it worth it?  With that, the most common gaming resolution people play at is 1920×1080 and a card that handles more than that sometimes might be overkill but of course it is not a bad thing.  Today's review will be on the budget friendly Sapphire Radeon Pulse RX 5500 XT 8GB OC.
Let's check out all of the specs and features of this card.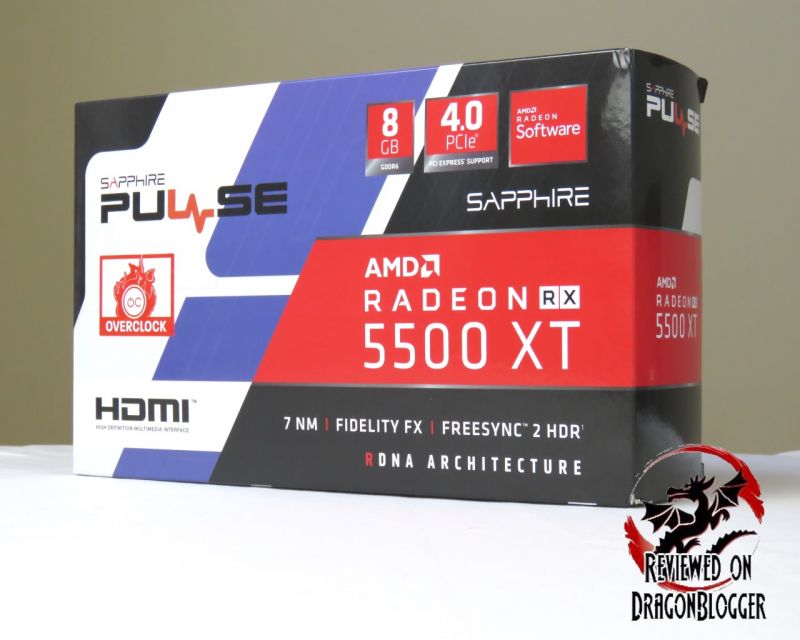 Based off of AMD's 2nd Gen 7nm process RDNA architecture
1540Mhz Base clock

Boost Clock of Up to 1845Mhz
1737Mhz Game Clock
Robust VRM Cooling

8Gigs of 256Bit GDDR6 RAM

14 Gbps Effective Memory clock speed

1,408 Stream processors
Dual UEFI BIOS Support

Dual-X cooling Technology
Fuse Protection: External Fuse built into the circuit of the external PCI-e connectors
Quick Connect Fans
Two Ball Bearings

Requires 2 slots

Dimension: 233 x 121.8 x 39.6 (mm)

1 x HDMI
3 x Display Port 1.4 HBR3 w/DSC (lossless encoding)

Max of 4 concurrent displays

DisplayPort 1.4 5120×2880@60Hz

Supported Features

TriXX Boost
Radeon Boost
AMD Compute
PCI Express 4.0
Streaming up to 8K
Asynchronous Compute
Radeon Rays Audio and True Audio Next
Radeon Image Sharpening
Fidelity FX
Radeon Freesync 2 HDR
Radeon VR Ready Premium
Updated TriXX Boost feature to get maximum performance
Dual BIOS'
Fuse Protection
DirectX 12 Optimized
HDR Ready
Radeon Relive

Requires a minimum of 450Watts, recommended 500
Requires 1 x 8-Pin PCI Connector
I know the specs are not exciting, but they are important.  Now let's check out the unboxing.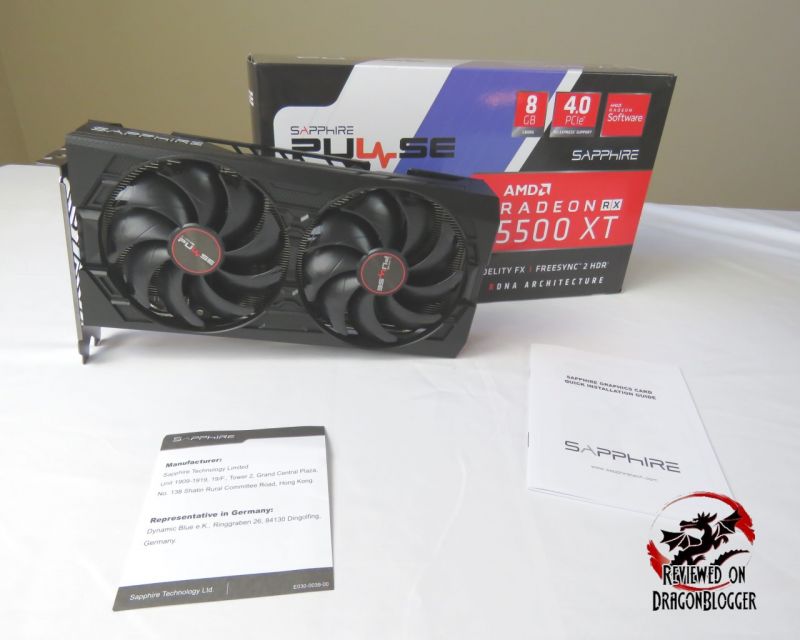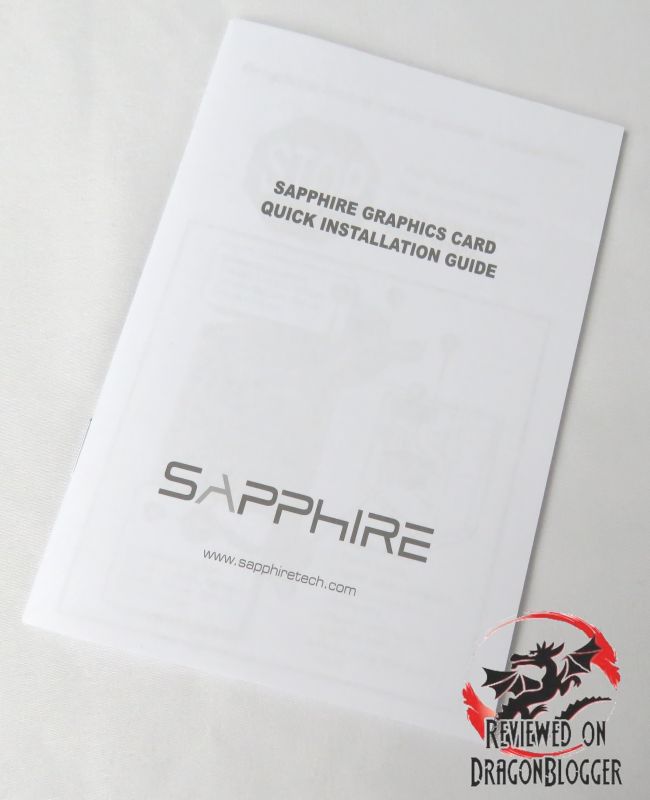 The first thing we see, is the Sapphire Graphics Card Quick Installation Guide.  Good information, but you won't need it since I will show you how to install the card in this review.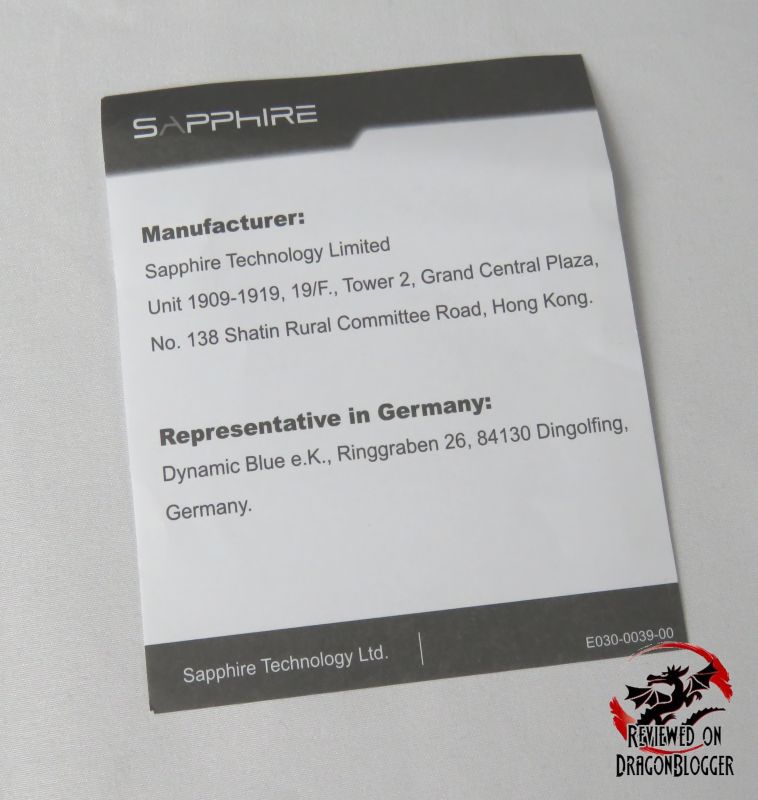 The weird one, the manufacturers sheet is needed when purchased in Germany.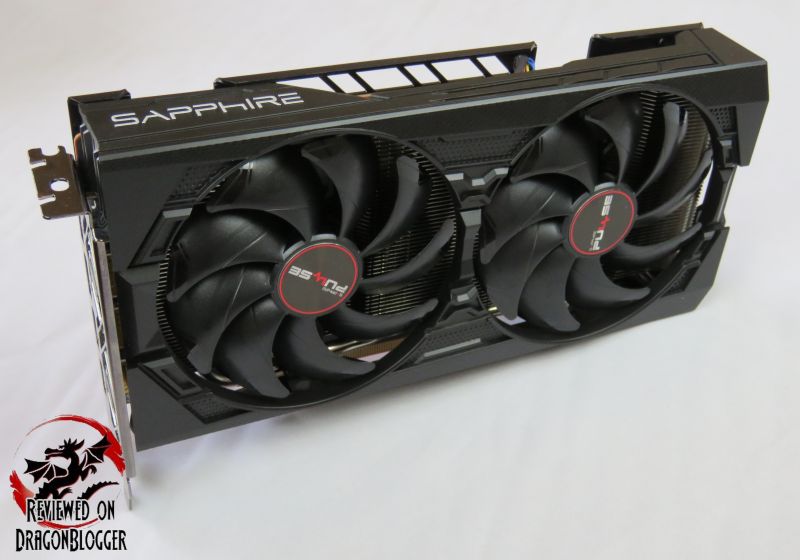 And then we have the card itself, the Sapphire Radeon Pulse RX 5500 XT 8GB OC.  Now that we have gone over everything, I know, not a ton but we are safe to jump into the next chapter of the review, A Close look at the card.
Continue on to: A Close look at the card