We are influencers and brand affiliates.  This post contains affiliate links, most which go to Amazon and are Geo-Affiliate links to nearest Amazon store.
We are currently experiencing a unique time in our lives. The coronavirus is forcing many of us to stay at home and work remotely. But what about the people that already work from home, freelancers?
Most likely, some freelancers will have seen a drop in work during this time. While this isn't great for your income projections, it is a golden opportunity to work on your freelance business.
Here are five things you should focus on during your free time rather than switching on Netflix.
1. Audit Your Website & Portfolio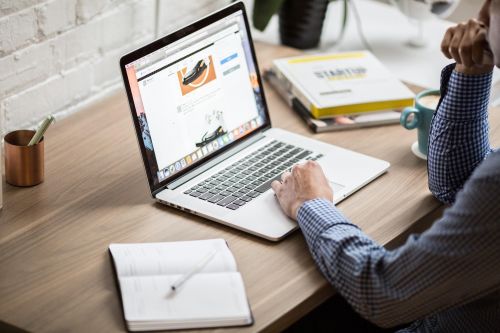 Take the time to go through your business website and keep asking yourself the same question, "do it clearly communicate my services and what I do?."
It's likely that there are areas of your website that need some updating and finetuning. Use this time to make a note of where you could improve and start working on them one by one. Busy freelancers rarely get the time to update their website, so this is an excellent opportunity to do so and could lead to some extra work during this tough time.
You might want to focus your efforts on your service page. Make sure that the information truly reflects what you offer and make sure it is clear and concise for visitors to read. Your services page should be uncomplicated and straight to the point.
Your website SEO is another vital task to take care of. Is your copy SEO-friendly? You want to make sure people can find your website through Google. Spend some time evaluating your copy on each web page and changing where necessary.
If you have case studies presented on your website, make sure they are up to date, they are presented beautifully and clearly and spend this time adding any recent case studies. Ask your clients for testimonials that you can add to them.
If the design of your website is looking dated, consider hiring a graphic designer to give your brand a facelift.
2. Upgrade Your Operations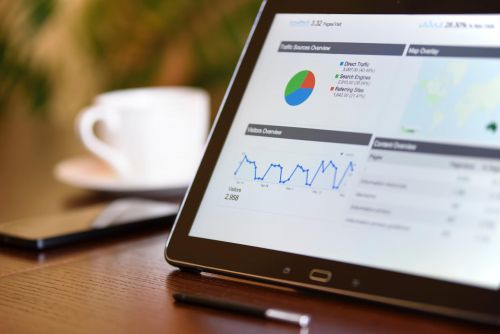 Photo by PhotoMIX Ltd. from Pexels
Our business can always work faster and smarter with the right tools. The internet is full of incredibly useful tools for companies to take advantage of. Some are free and some expensive, depending on what they can do.
Take the time to evaluate any areas of your business; you feel needs some improvement. Then, research into any tools that can help you improve these areas. This could include a CRM system for managing client information. Smart workflow scheduling to enhance your time management and the ability to hit deadlines. A database compare tool to help simplify your DevOps. A grammar checker to help improve your writing and copy skills.
The possibilities fr enhancing your freelance business are endless. Make sure you do plenty of research so you can identify the best software for you and your needs.
3. Online Conferences
Photo by Polina Zimmerman from Pexels
Just because you are confined to your home doesn't mean you can attend important industry conferences. Many of Google's upcoming meetings have been moved online due to the coronavirus.
Take this unique time to sit in on conferences that will add value to you and your business. Seek conferences with your industry leaders and peers so that you can improve your business offerings and work smarter.
If you are a creative freelancer, check out Adobe's online conferences. If you are a freelance developer, check out Google's upcoming online conferences.
Learning from your industry leaders and mentors is an excellent path to improving you and your freelance business. Make sure you are regularly learning from the best in your business.
4. Study & Get Certified
Successful freelancers are those that are continually learning new skills and improving existing ones. Most of us are aware of the certifications we need to boost our expertise, but we struggle to find the time to study for them. Now you have that chance.
Get online, find the most recognized skill courses in your industry, and get enrolled. Each time you add a new skill to your repertoire, you make yourself more hirable by clients.
If you are worried about money, then find the free online courses you can enroll in. For example, if you're a marketing writer, then head over to SEMRush and take one of their great course and get certified free of charge. Google is also full of free online courses that will boost your knowledge and skills.
Once you have been certified, add them to your website and display them proudly for prospective clients. By the time this virus is over, you may have added several vital skills to your resume that will put you in a great position to win new work.
You might want to consider creating a page on your website dedicated to displaying your certifications. The more certifications you have, the more clients will believe you are an expert in your industry and trust you to complete work for them.  
5. Improve Your Social Media Presence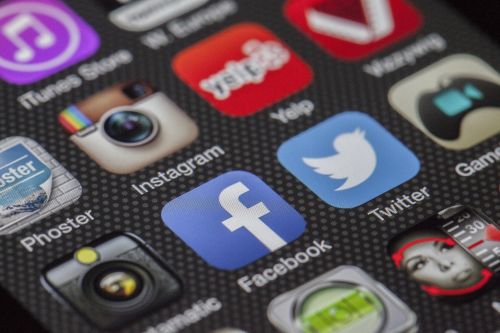 Many of us freelancers are so busy completing the work for our clients; our efforts on social media are minimal. This is a great time to boost your presence. Take the time to audit your existing social media accounts and create any news profiles you think will be useful.
LinkedIn is the obvious platform to enhance during this time as you can attract new clients there. Make sure your profile picture high-res and professional. Update all your work experience, add any recent projects, share what you are doing, and connect with any existing clients or colleagues.
Next, join any relevant groups on LinkedIn that you think will aid you in your own work. LinkedIn can be an invaluable resource for new business connections, high learning, and mentors.
Other social media platforms you actively participate in will depend on your industry. Do some research and find the best platforms to do your type of work and create your profile. Start engaging with your peers.
Facebook is another useful platform for most freelancers. Here you will find many groups that can be very niche and perfectly suited to your needs. Facebook groups are full of your peers, sharing invaluable information on better ways to work, software tools, how to gain new clients, and how to boost your social media presence.  
We are influencers and brand affiliates.  This post contains affiliate links, most which go to Amazon and are Geo-Affiliate links to nearest Amazon store.
I am interested in all things technology, especially automation, robotics and tech that helps change how society will live in the future.