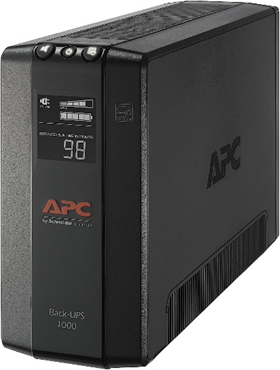 Do you have an expensive computer and are you worried that it will suffer damage if you lose power? Discover how UPS battery backup is the best way to protect your electrical equipment
If there is something that we all hate is that a blackout occurs in our house, not only because we will not be able to use most devices, but also because there is a great possibility that our expensive electrical equipment ends up with some damage or in the worst case, useless. If you have a gaming PC, then you will know how delicate the components of a computer can be, any electrical problem can end up being expensive, so, it is important to protect your computer from those problems.
Fortunately, there is already a great product that will help you keep your electrical equipment safe in case an electrical problem occurs in your home, I mean the backup battery, this product is designed to keep your devices working when you lose power in your home, this means that you will have enough time to turn off a computer safely, this prevents your devices from suffering damage that can end up being expensive. There are many brands, but without a doubt, APC is one of the most reliable brands if you want to guarantee the security of all your devices.
The APC UPS 1000VA backup battery is an excellent choice to consider, this UPS backup battery offers good protection to your devices in case an electrical problem occurs in your home. Something to keep in mind is that a backup battery is usually designed for computers, monitors, televisions, game consoles, and similar devices, do not intend to use this in an air conditioner or an electric fireplace.
Features of the APC UPS 1000VA backup battery
If you have an expensive computer in your room, then the APC UPS 1000VA backup battery is what you need. The main feature of this product is that it has a great performance of 1000VA/600W, which will be enough to power a gaming computer without any problem. This battery backup has 8 outlet ports, but not all of them offer electrical power in case the power fails in your home. 4 outlet ports offer protection with overvoltage and short circuits, while the remaining 4 offer the same features, plus backup power. The amount of power remaining can be seen on the LCD, but I would recommend turning off the computer as quickly as possible once you hear the alarm. Despite having great performance, the APC UPS 1000VA backup battery has a more compact size than the previous model, plus a lower weight so you can place it anywhere in your home without any problems. The power cord is 6 feet. Finally, you should know that the APC UPS 1000VA backup battery is certified, which ensures that it can quickly deliver interrupted power safely.
You can buy this item here on Amazon