How to Determine which Type of Washing Machine is Best for You?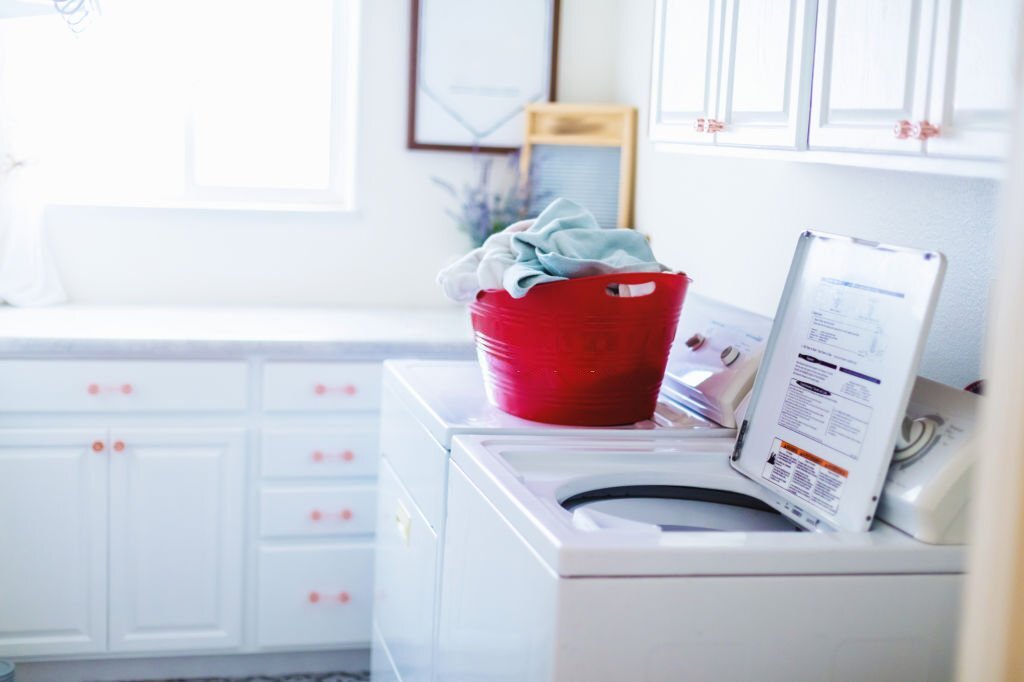 Having a washing machine is prevalent in most households, making washing everyone's clothes easy without going to a laundromat. Over a decade, many things have happened to a brand's technology, making it difficult to choose a new washing machine. Everyone is looking for laundry services near me, from this guide you will be able to distinguish which type of laundry is suitable for you.
Apart from the power and excellent cleaning abilities, the best modern washing machines have many other features. Water-saving machines use a wide range of functions for different fabrics and soils, and even ones with innovative features are available. Find out which type of machine is good for cleaning the clothes!
Types of Laundry Machines That Clean Your Clothes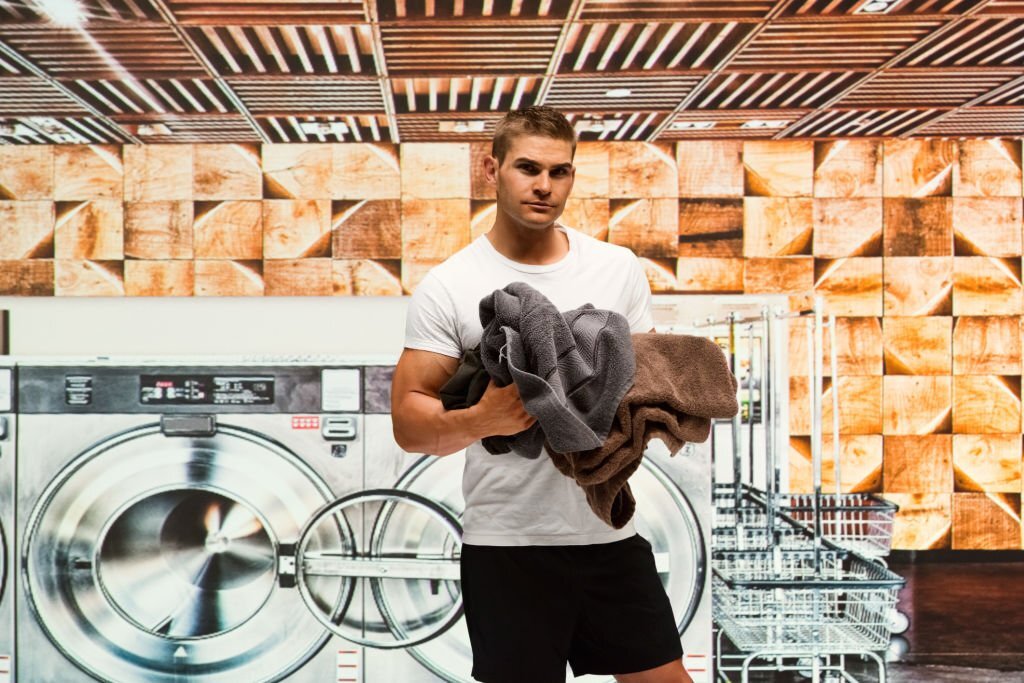 Two main types of machinery come for the laundry: front-loading and top-loading. Top-loading washers have dominated the industry for decades, and their popularity continues.
Older front-loaders were prone to maintenance issues and mildew growth, but the new models have outsmarted these issues while packing plenty of modern conveniences. Let's explore the different kinds of laundry machines!
#1. Front-Loading Washer
Front-loading machines are more efficient and thoroughly clean, consuming less water and electricity. A front-loading washer also removes water at the end of its cycle, and stacked units take up less space.
A front-loader spins the laundry instead of twisting it. In top-load washers, the agitator, a vertical arm that provides motion, doesn't take up space so that they can use the whole interior for laundry. This is best machine for the laundry services company.
An agitator can pull, twist, and snag clothing, whereas a tumbling action is gentler. A typical load of laundry requires five gallons less water, which amounts to about 2,000 gallons per year.
Size
Front-load washers come in different sizes, such as:
Compact: Compact washer and dryer units usually measure 24 x 34 x 24 inches (WxHxD).
Full-Size: The full-size front-load washer and dryers are generally measured at 27 inches in width, 39 inches in height, and 32 to 34 inches deep.
Mega Capacity: As their name suggests, mega capacity washers and dryers come in extra-large sizes. They typically measure 23 to 30 inches in width, 40 to 42 inches in height, and 32 to 34 inches deep, without including the extra 4 inches of venting and connections.
Performance
When a front loader rotates in a counterclockwise and clockwise motion, the contents repeatedly tumble through a small amount of water. The detergent and water circulate throughout the clothes and remove the stains and soil.
Due to the smaller amount of water (and detergent) used in front-loaders, less water needs to be wrung out, resulting in less stress on clothing without compromising cleaning performance.
Reliability
The front loader door can also be left open after each cycle to assist in airing it out. However, the large, thick gasket surrounding a tub on a front-loading machine requires special attention.
Not properly maintaining the gasket can cause mold, mildew, and bad smells due to water and excess detergent. However, the average life expectancy of a front-loading washer is 11 years.
Long Wash Times
The front-loading washer takes the longest time to do a load of laundry, taking anywhere from 70 to 120 minutes per load. It may also save you the time needed to wash and dry, saving your energy bills.
Saves Bunch of Water
Front-loading washers also use less water than top-loading models, especially those with agitators, but they also use less water than high-efficiency top-loading models.
Small Loads Are Okay
It is claimed that front-loaders can wash loads up to 5.8 cubic feet, and readers ask whether these large machines can handle small loads. So the reason is that the front-load washing machine does a great job cleaning small loads.
#2. Top-Loading Washing Machine
Top-loading washing machines wash the clothes adequately without maintenance issues associated with front-load washers. It can sometimes make more sense to open the top of the top-loading machine than to swing the front door open the front-loading device.
The best choice for cleaning ability and water usage with top-loading machines is multidirectional washtub movements instead of agitators.
One crucial factor is that the top loader tends the clothes the same as the front loader but is less expensive. Its wash cycle contains more time but efficiently saves water and energy.
Size
Most people are familiar with operating top-load washers, considered entry-level appliances. Lid clearance is one of the most important factors to consider, as it is limited to the support of overhead cabinets.
Top-load washers and dryers typically come in 27 to 28 inches in width, 41 to 44 inches in height, and 26 to 28 inches deep, without including the extra 4 inches of connections. When the door opens a 90-degree, this category comes into 52 to 58 inches in height.
Performance
The top-loader uses either an agitator cylinder mounted on top or a pie-shaped impeller mounted on the bottom for cleaning garments. As a result of the agitator in a top filler, clothes are twisted in being cleaned, and the water is wrung out.
The impeller unit is less aggressive to the contents than a centrifuge, but unless it has a setting to adjust the water level, it still uses a lot of water and wrings it out.
Reliability
Suppose you use a top-load washer to clean the clothes that require less care. Leave the door open to dry out and add water to the drum when completing the load.
Keep the built-in dispenser drawers clean by regularly clearing away dirt, buildup, or detergent. However, the average life span of a top-loading washer is 14 years which is more reliable than a front-loader.
Run Cycle
High-efficiency washers, those without center posts and agitators, generally take between 55 and 75 minutes, and top-loaders with agitators typically take 35 and 65 minutes.
Unbalanced Load
Sometimes, a load of laundry may be unbalanced, whether a top-loader or a front-loader, but each one handles separately. When the top-loading washer is unbalanced, add more water to improve the rotation of a cycle and even things out.
#3. Fully Automatic Washing Machine
A fully automatic washing machine controls the water level, temperature, agitation time, and intensity as part of washing clothes. It is as simple as placing the clothes in the machine and telling it what settings to use.
The fully-automatic machine comes in a lot of styles that are:
Front-loading
Top-loading
High-efficiency
Others are designed for professional use
As a general rule, they all work the same way: the user controls the settings, but the machines usually take care of the rest. They're equipped with a control panel that allows users to select the load size, the water temperature, and the total time required for the wash.
#4. Semi-Automatic Washing Machine
A variety of washing machines are available to cater to the various types of consumers and their needs. A semi-automatic laundry machine comes in two separate tubs, one for cleaning and the other for drying. In contrast, a fully automatic washing machine is designed to wash and dry clothes in one tub.
#5. Compact Washer
People who live in apartments or houses with limited space may find them an appealing option. A compact washer has a width of 24 inches and is smaller than a regular washer. The features of modern laundry are present in apartment-size washers and dryers, although they're smaller and portable washers.
#6. Stackable Washer
While the stackable washer and dryer sets have a smaller footprint than side-by-side units, they still provide coveted steam function, capacity, and features.
Stackable washers and dryers are also highly versatile. You can choose from a wide range of finishes, styles, and controls. The price for these duo machines is also significantly lower than standalone washing machines and dryers.
Which Type of Machine is a Good Choice?
People look for something efficient and easy to use, which is apparent. Most of us don't have the time or patience to wash our clothes properly, learn the tricks and shortcuts to machines, and read all the labels and reviews. So the first thing to keep in mind is to find a washing machine that is efficient and simple to use.
Front-loading washer is the best for your laundry among all of the mentioned above types as this user-friendly washer works with less water and less wear on fabrics. If you are looking for laundry service suffolk county , there are multiple laundry services providers there, but make sure to buy a service from that service provider who use Fully Automatic Washing Machine.
The washer is best for delicate fabrics like silk but takes longer to wash clothes than a top loader. It also makes a difference in which brand or type of washing machine you choose. Each manufacturer has its unique brand of washing machines, and some have even begun to market themselves as a laundry company.
No doubt, front-load washing machines cost more to buy, maintain, and operate, but they provide better service than top-load washers. Also, front-load washers are locked to control overflow, preventing the addition of last-minute laundry.
FAQs
Is the agitator washer better?
The clothes tend to be cleaned better by washing machines with an impeller than by machines with agitators. So, if you want to get rid of tough stains or dirt from your clothes, top load washers and front load washers without an agitator will be best.
Do all front load washers have mold problems?
Mold or mildew buildup is reported by 17% of front-load washer owners compared to 3% in HE top-load washers and 1% in top-load agitators.
Wind Up
This article was meant to help you determine which type of washing machine is best for your laundry needs and whether you should go for a front-loading washing machine or a top-loading washing machine. I hope this article has helped you decide which type of washing machine is best for you and your laundry.
I would suggest that you look at the different clothes dryers, and choose the one that meets your needs and is best for your budget.
References
https://link.springer.com/chapter/10.1007/978-981-16-8456-2_32
https://link.springer.com/article/10.1007/s12541-014-0511-x
I am interested in all things technology, especially automation, robotics and tech that helps change how society will live in the future.